Did you know that people throw away over 1.5 billion phone cases annually? And since most smartphone cases come from non-biodegradable materials, most of them end up in landfills. To avoid this immense waste, some companies are taking a stand. 
In February 2022, ZAGG and Eastman announced a materials partnership to manufacture ZAGG's sustainable smartphone cases with Eastman's Tritan Renew copolyester. This partnership will create select Gear4 cases, a top-selling impact protection case brand.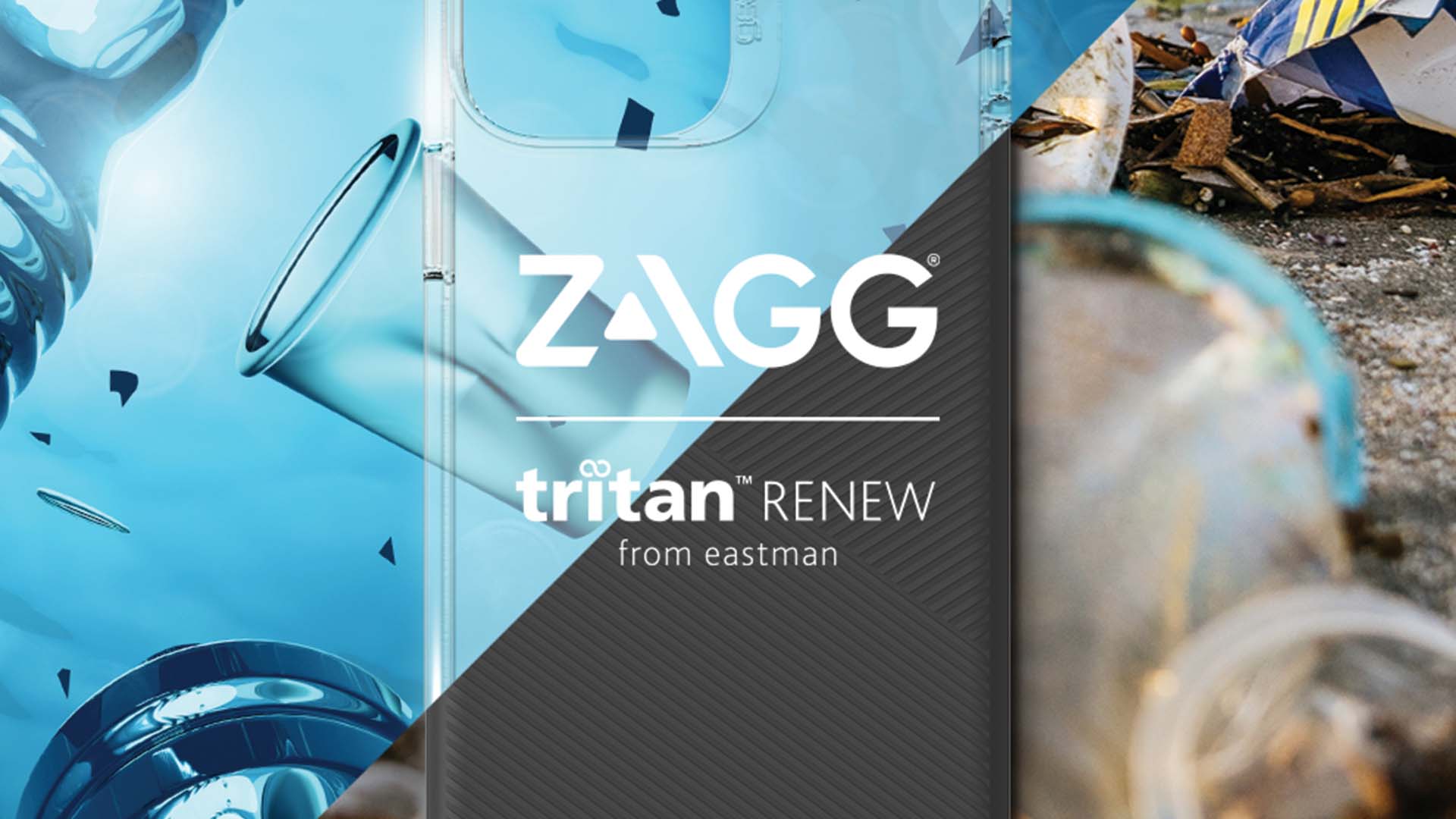 Tritan Renew & Eastman
Eastman's Tritan Renew is a revolutionary recycling material that contains 50 percent certified recycled content. It is made by a molecular recycling technology that breaks down plastic waste into its basic building blocks to create durable, high-performance, and BPA-free materials. By replacing the traditional recycling system of using fossil fuel feedstocks, molecular recycling diverts plastic waste from landfills, prevents it from our oceans, offsets the use of fossil fuels, and lowers greenhouse gas emissions. 
Tritan Renew is currently used in other consumer electronic brands to produce sustainable and durable protective smartphone cases and accessories. For example, Lander Arete's AirPods Pro cases, Incipio cases for Samsung Galaxy Z Fold3 and Galaxy Z Flip3, and VINCI Brands' kate spade new york and Coach collections for the iPhone 13. Other consumer products like reusable sports bottles, food-storage containers, eyewear, and small appliances also use Tritan Renew.
Eastman produces more than just Tritan Renew—it is a global specialty materials company that works to deliver innovative products safely and sustainably. Eastman announced that it plans on recycling over 500 million pounds of plastic waste annually by 2030 via molecular recycling technologies. In January 2022, the company, alongside French President Emmanuel Macron, also announced Eastman's plan to invest up to $1 billion in a material-to-material molecular recycling facility in France. The facility, expected to be operational by 2025, will use Eastman's polyester renewal technology to recycle up to 160,000 tonnes annually of hard-to-recycle plastic waste that is currently being incinerated.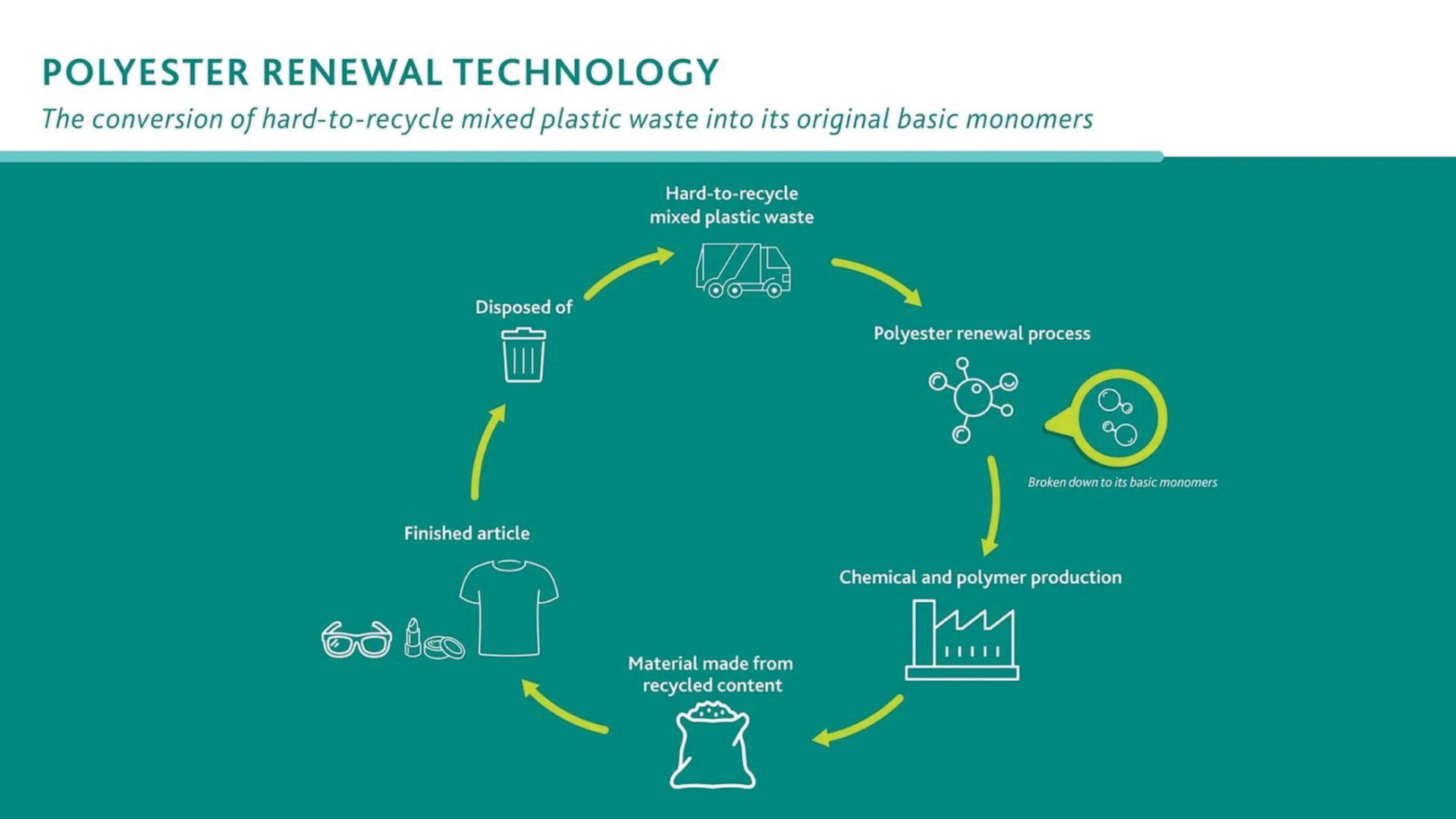 Sustainability & ZAGG
As for ZAGG, they are a global leader and innovator in device protection. Their sustainability improvements come from four areas of focus: packaging, materials, recycling and disposal, and manufacturing. For example, in their InvisibleShield packaging, ZAGG replaced plastic components, like the plastic container and hang tag with recyclable paper counterparts. 
Thanks to their efforts, in the fiscal year 2021, ZAGG helped divert 60 tons of plastic waste from landfills or the ocean— equivalent to 5.86 million water bottles. They also reduced greenhouse gas emissions by 51 metric tons compared to processes using fossil-based resources.