The world produces around 40 billion glass spirit bottles per year, equating to 22 million tons of carbon emissions. Some companies are taking a stand to reduce this number. 
In April 2022, multinational beverage alcohol company Diageo announced its new partnership with ecoSPIRITS to begin sustainable, circular packaging. The trial will start with Diageo's Smirnoff and Captain Morgan in Southeast Asia, with a later rollout across the Asia Pacific region.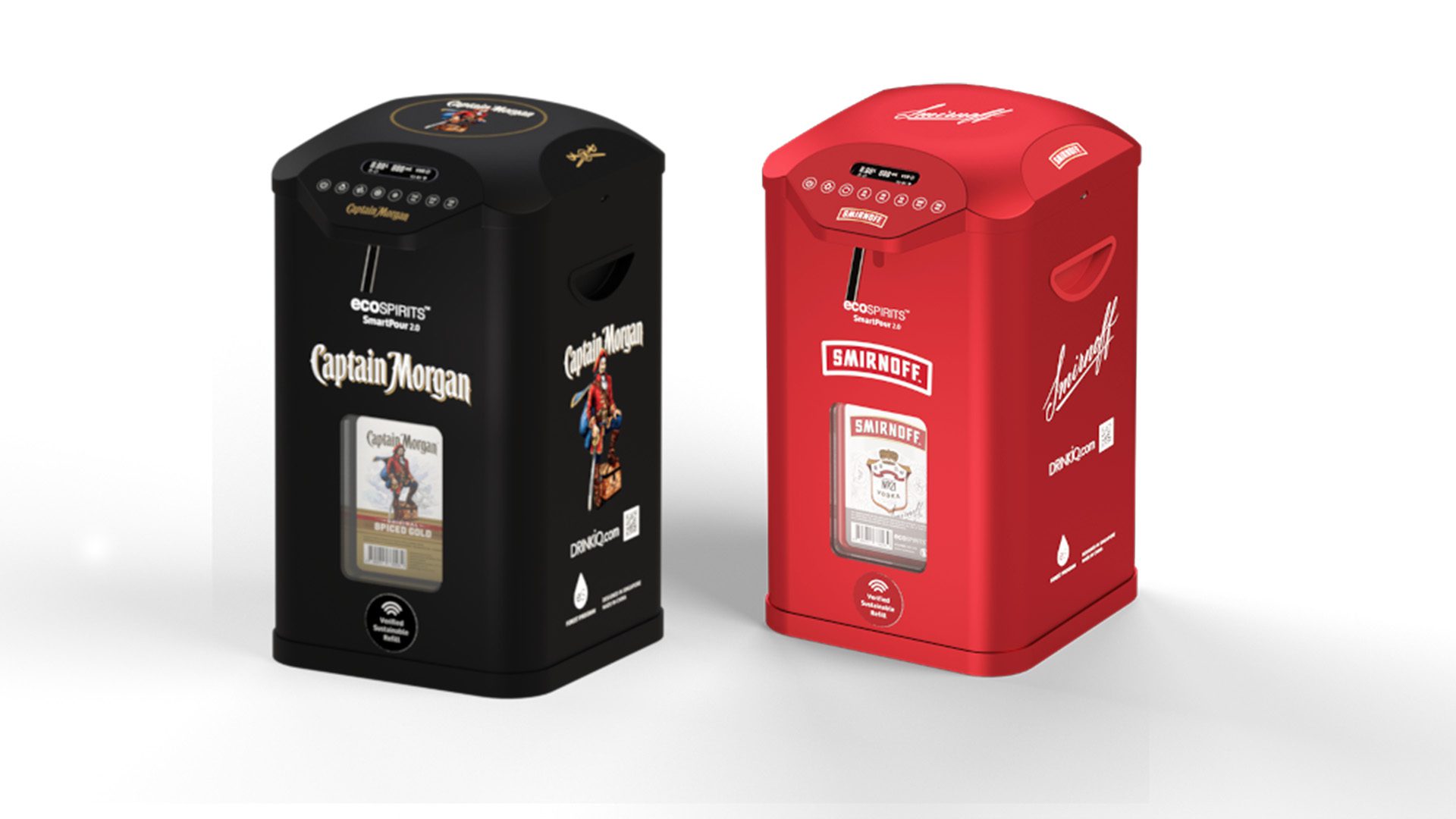 Diageo will start deploying these branded, next-generation packing technologies to bottle, store, distribute, and dispense spirits with selected bars and restaurants. The products will be sent to bars in reusable ecoTote containers that include a SmartPour 2.0S system for dispensing spirits at the bar. Once empty, the bars will return the containers to Diageo to be refilled. 
ecoSPIRITS is an innovative closed-loop distribution system that works to nearly eliminate packaging waste in the premium spirits supply chain by drastically reducing packaging and transport costs. The company prides itself on being the world's first low carbon, low waste spirits distribution technology. ecoSPIRITS saves at least 550 grams of carbon emissions with each bottle eliminated—that means that 30 grams of carbon emissions are saved with each cocktail pour!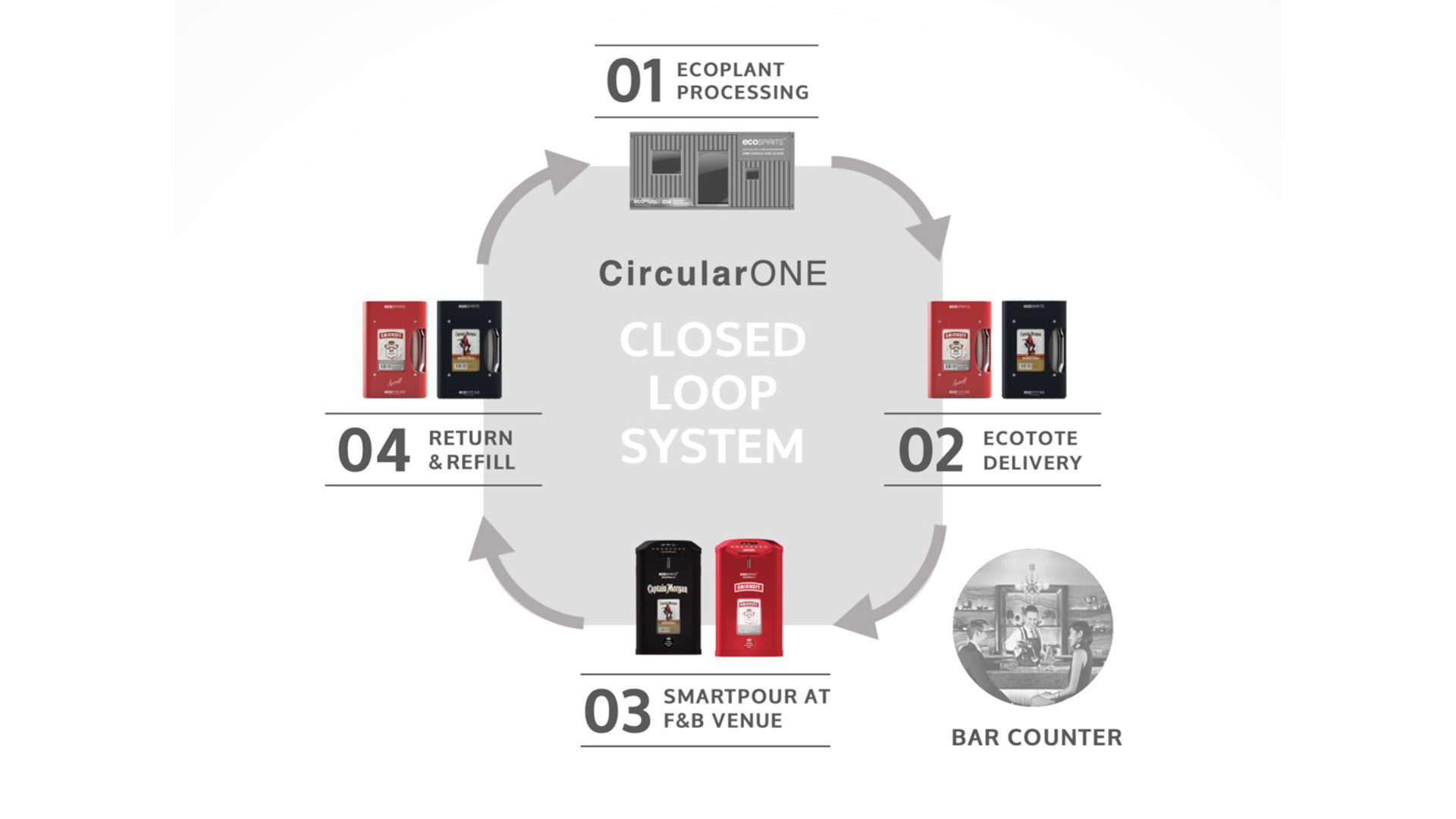 Diageo & Sustainability
Diageo's ultimate goal is to reduce its carbon footprint and waste from single-use glass spirits bottles. As Preeti Azora Razdanm the CEO of Southeast Asia, Diageo, said: 
"We are thrilled to be partnering with ecoSPIRITS to help us deliver on this promise to significantly reduce our carbon footprint and eliminate unnecessary glass waste with our on-premise customers."
This partnership with ecoSPIRITS aligns with Diageo's commitment to sustainability as outlined in its Society 2030 Spirit of Progress action plan. This 10-year action plan details Diageo's goals to deliver a positive impact on society with its products, culture, and business. This includes using 100 percent renewable energy for its own operations, reducing supply chain carbon emission by 50 percent, and ensuring that 100 percent of its packaging is widely recyclable, all by 2030.
We went to Diageo's Bulleit plant in 2020 to check out some of these sustainable practices in action. Check it out here or below: