On July 6, the James Webb Space Telescope helped researchers discover the most distant active supermassive black hole to date. It was found in the center of the galaxy CEERS 1019, meaning the black hole existed just 570 million years after the big bang.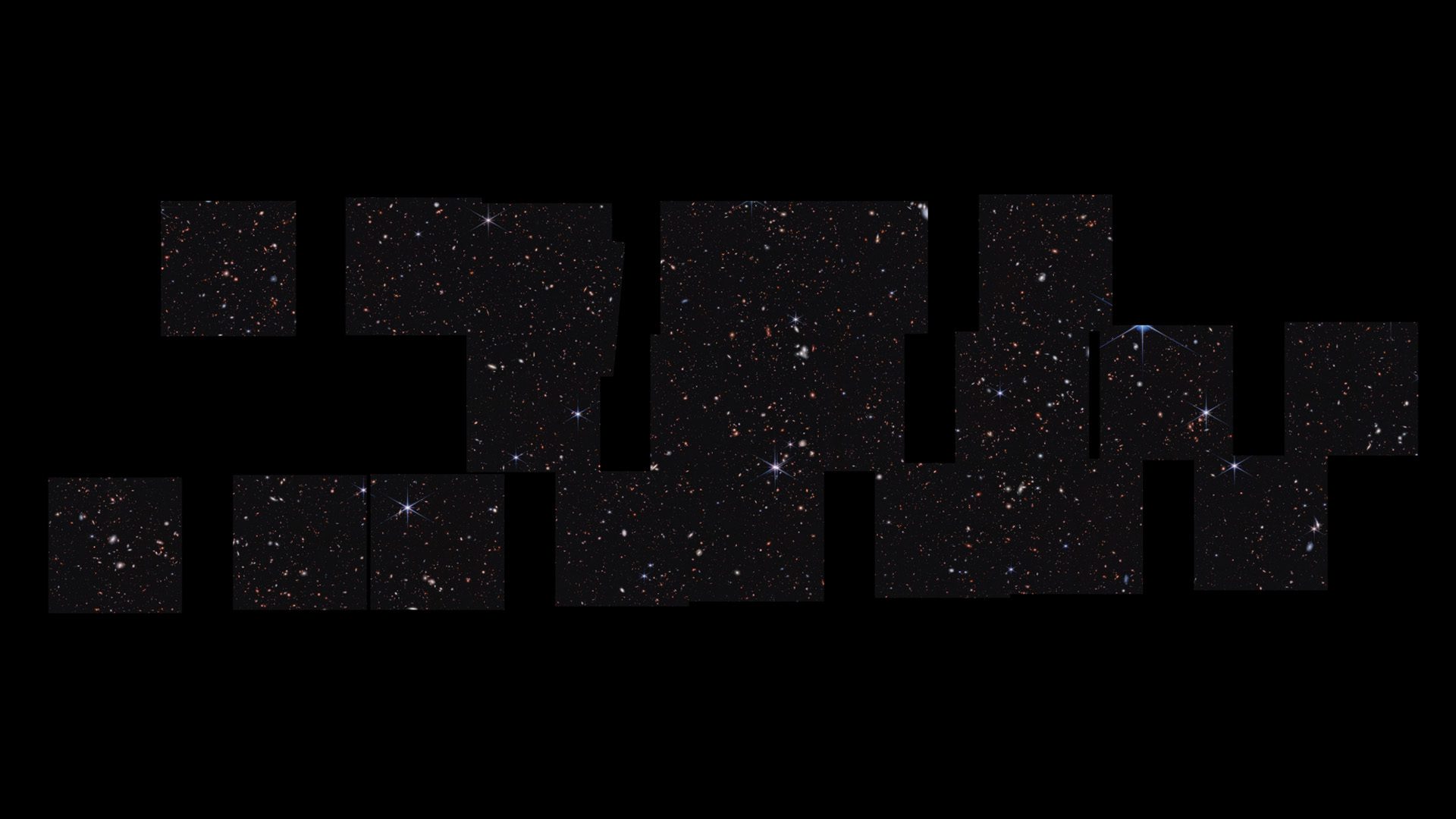 The telescope collected a great deal of spectral data on CEERS 1019, which is the electromagnetic signatures that reveal the chemical composition, mass, and other properties of the galaxy. For example, the data found that the galaxy is actively producing new stars. Researchers think this could be because of a merger with another galaxy that is feeding the activity in CEERS 1019's central black hole.
The evidence was provided by Webb's Cosmic Evolution Early Release Science (CEERS) Survey, a program that combines Webb's near- and mid-infrared images with data known as spectra. The spectra allowed researchers to measure precise distances to, and therefore ages of, galaxies in the early universe. 
In addition to existing so long ago, the black hole in CEERS 1019 is also notable because of its low weight. It weighs about 9 million solar masses, which means it is 9 million times heavier than the sun. This is far less than other black holes in the early universe that typically contain more than 1 billion times the mass of the sun.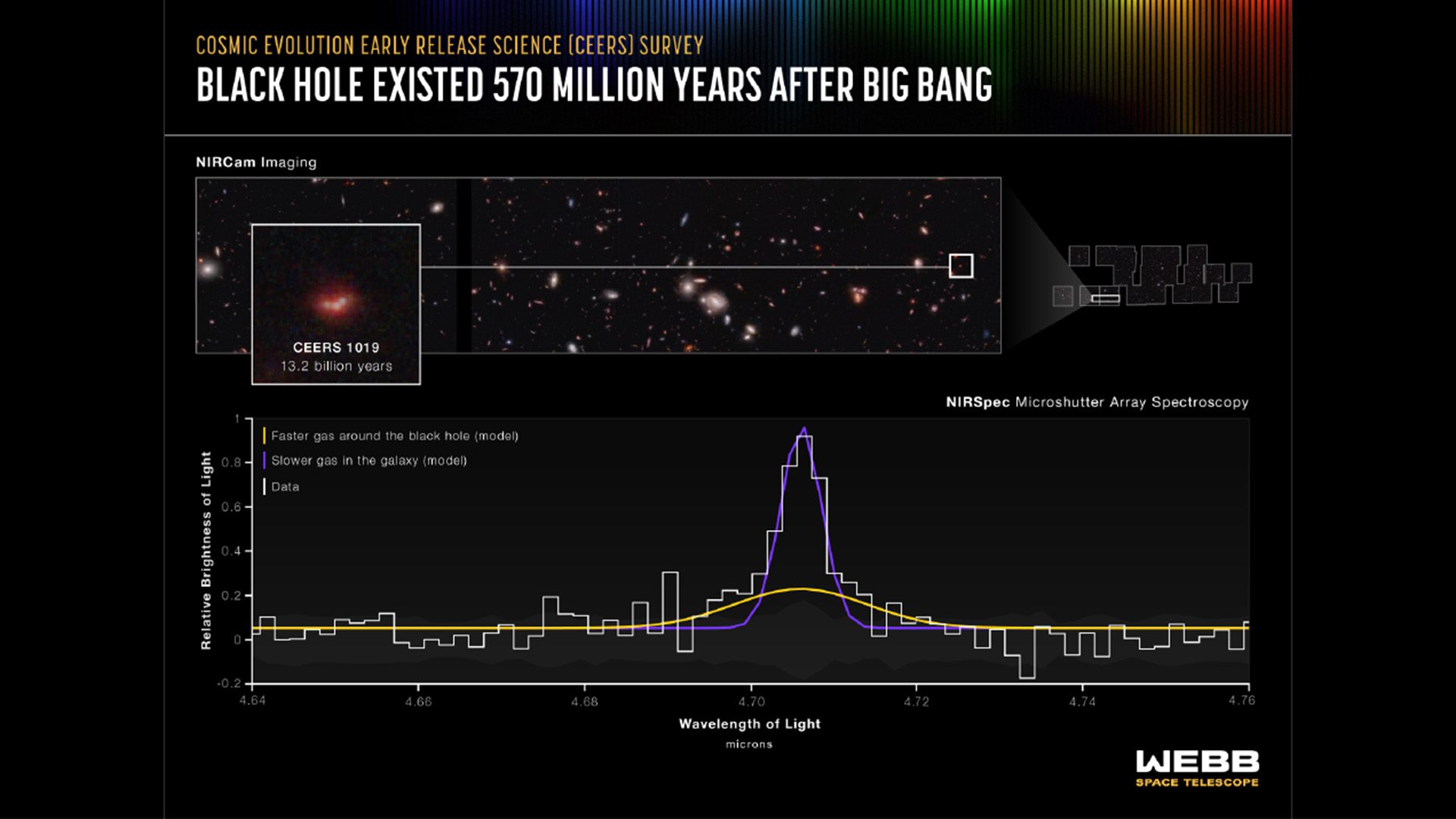 Even though researchers have known that lower-mass black holes must have existed in the early universe, Webb is the first observatory that can capture them so clearly. Before Webb, research about objects in the early universe was largely theoretical. Now, black holes and galaxies can be seen at extreme distances and accurately measured. 
As CEERS' leader Steven Finkelstein explained, "With other telescopes, these targets look like ordinary star-forming galaxies, not active supermassive black holes." CEERS team member Dale Kocevski added, "Now we think that lower mass black holes might be all over the place, waiting to be discovered."
These discoveries are just the beginning for the CEERS survey. The CEERS survey has already identified two other small black holes in the early universe, along with 11 extremely distant galaxies. The other black holes were formed about 1 billion years after the big bang, and the galaxies are thought to have formed between 470 to 675 million years after.