On March 7, Saildrone officially completed its months-long autonomous ocean floor survey around Alaska and California. The survey is part of a wider initiative to explore previously unmapped oceans by using uncrewed surface vehicles (USVs).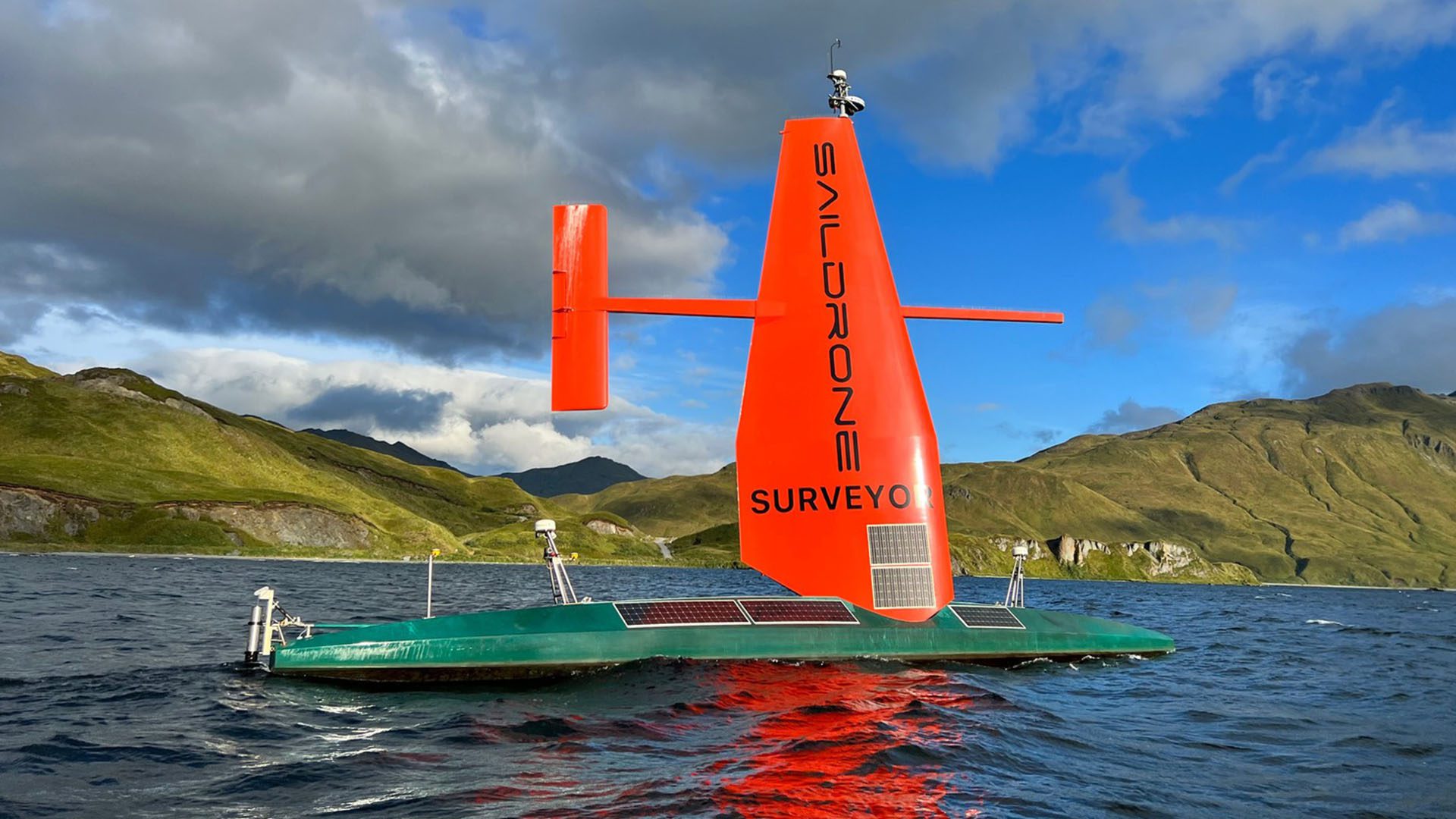 Mission Scope
Between August and October 2022, the Saildrone Surveyor SD 1200 mapped 4,739 square nautical miles of previously unknown seafloor around Alaska's Aleutian Islands. The Aleutian region is notorious for severe weather that prevents most crewed survey vessels from entering. The Surveyor, however, was able to safely collect high-quality data, even while facing 35-knot winds and wave swells over 16 feet. 
As Saildrone's Vice President of Ocean Mapping, Brian Connon, illustrated, "Mapping in the Aleutians is not trivial, and the conditions there can be austere any time of year. The Surveyor weathered the storms, collected high-resolution bathymetry, and put no humans at risk…This is the future of ocean mapping."
During the second half of the mission from November until March, the ocean drone mapped an additional 8,665 square nautical miles off of the coast of California. Notably, it discovered a previously unknown seamount. The seamount stands at approximately 3,2000 feet high, which is greater than the world's tallest building, the Burj Khalifa. Discovering seamounts like this improves our understanding of the ocean's physical functions and identifies habitats that require further exploration.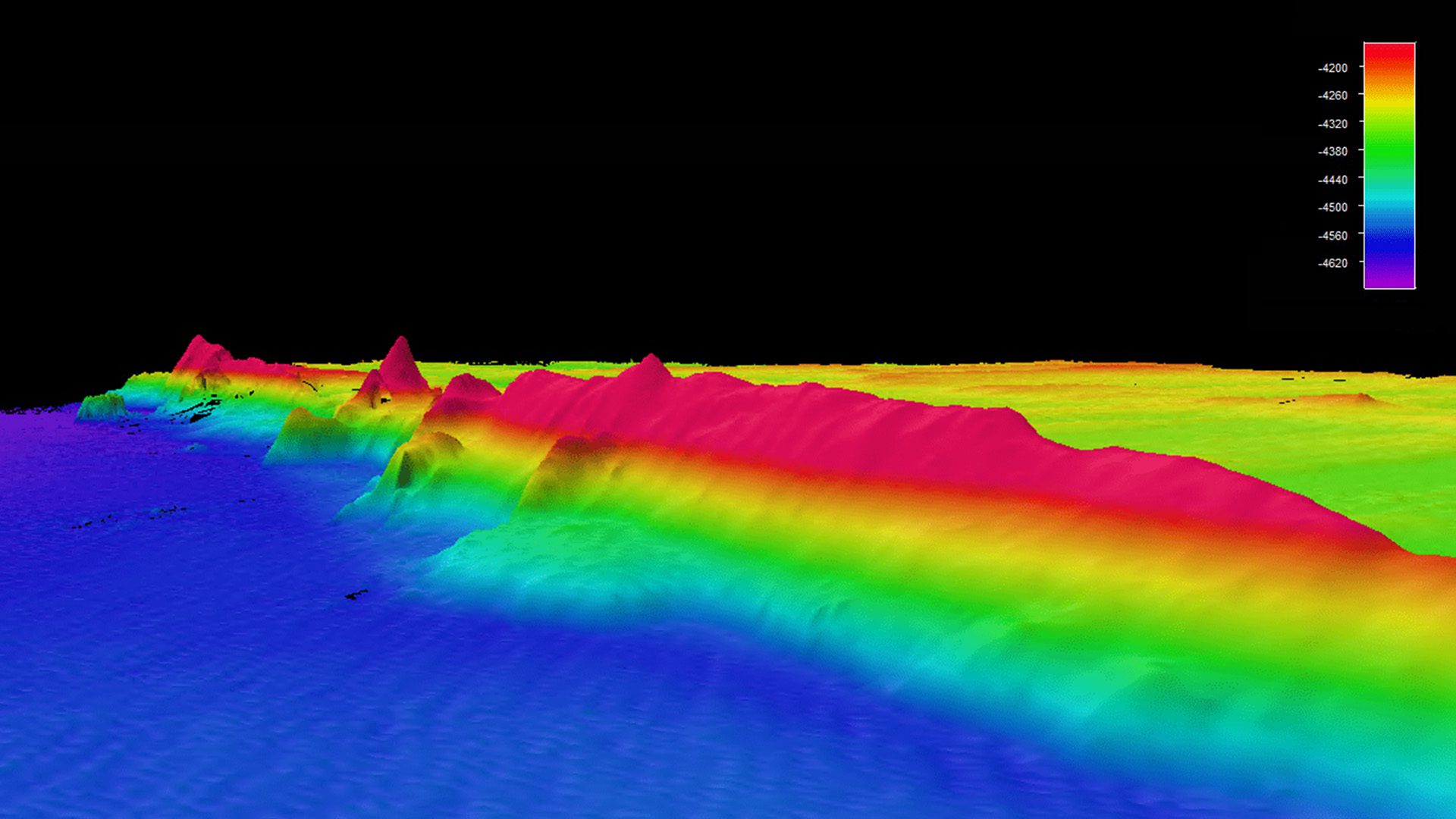 Throughout the mission, the Surveyor also sampled environmental DNA because of technology from the Monterey Bay Aquarium Research Institute. The Environmental Sample Processor allowed the ocean drone to collect clues about marine biodiversity and ocean health from the genetic "fingerprints" that marine life leaves behind.
Ocean Surveying & USVs
This survey is part of a multi-agency public-private partnership funded by the National Oceanic and Atmospheric Administration (NOAA) and the Bureau of Ocean Energy Management to map, explore, and characterize the United States Exclusive Economic Zone, which runs from the shore to 200 feet onshore. Mapping oceans in missions like this provide a great deal of information.
As Connon explains, "Ocean mapping is important not only for the safety of navigation but also for protecting our marine resources and understanding how the ocean impacts our lives…from oil spill response to sustainable fisheries management." 
By using USVs and drone technology, ocean exploration gaps in remote areas can be addressed safely and more cost-effectively. The data the USVs collect is also combined with a traditional survey ship to broaden current operations. For example, the data collected by Surveyor on this mission will be used to optimize dive targets during upcoming expeditions on NOAA's ship Okeanos Explorer. 
Saildrone's Fleet
The Saildrone Surveyor is the world's largest uncrewed ocean mapping vehicle, and DS 1200 is the first of Saildrone's Surveyor class vehicles. To meet the increasing global demand for uncrewed survey vehicles, four more surveyor-class ocean mapping vehicles are being built in 2023. 
Saildrone's fleet of autonomous USVs is powered by renewable energy and solar power. To date, Saildrone vehicles have sailed over 900,000 nautical miles from the Arctic to the Antarctic, spending more than 24,000 days at sea. As a company, Saildrone uses proprietary software applications and machine learning technology to transform the collected ocean data into actionable insights and intelligence.