The way we listen to music and experience movies and TV has changed drastically in the last decade. However, one thing that hasn't changed is the importance of sound quality. To find out more about the future of listening, we talked to Sonos' Principal Product Manager – Hardware, Ryan Moore.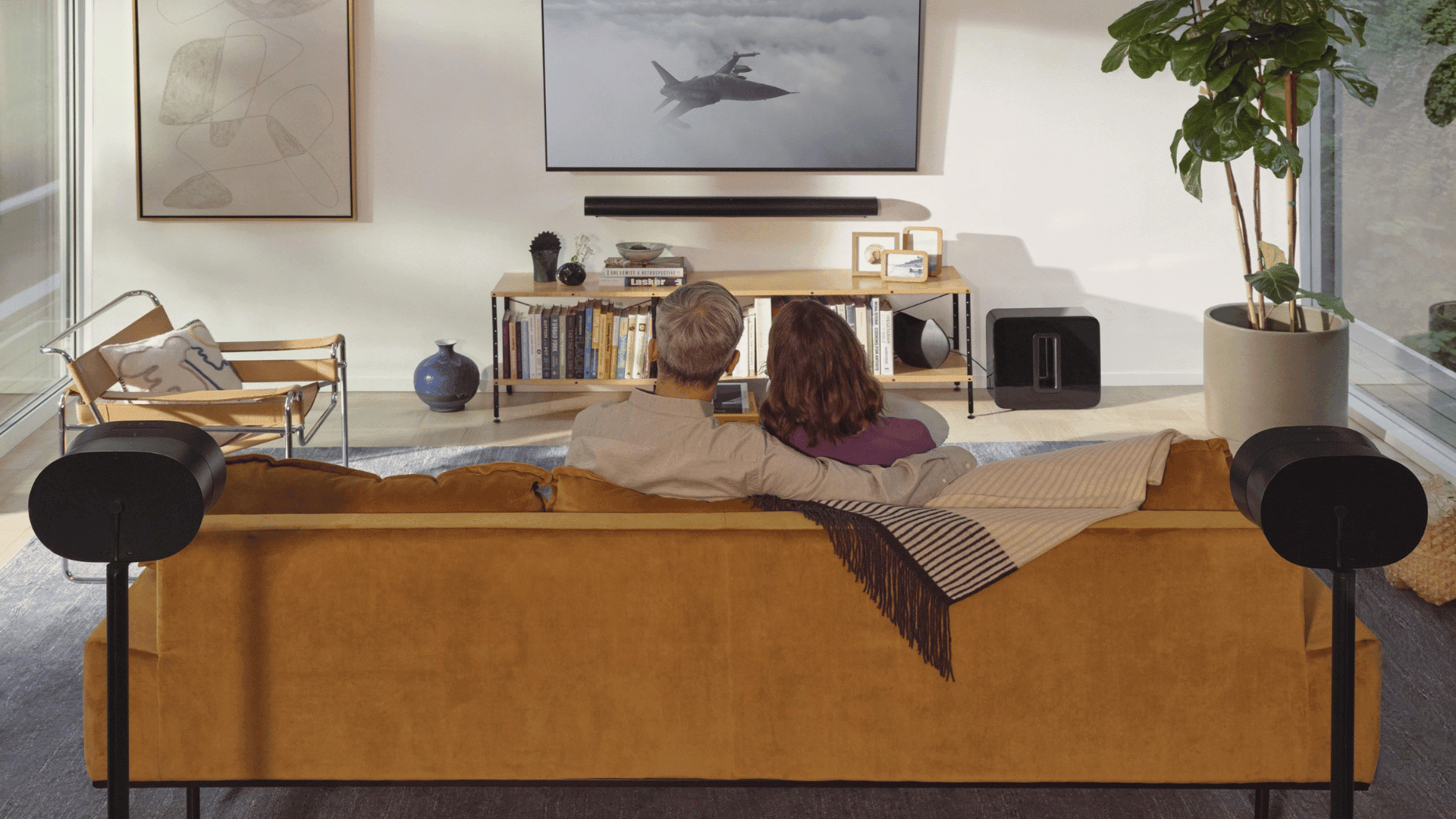 Tomorrow's World Today (TWT): Spatial audio has changed the way we experience sound. Can you talk a little bit about what spatial audio is, and why it's so important?
Ryan Moore, Sonos (RM): Spatial audio is quickly becoming a primary format for premium sound among leading artists, producers, and engineers, delivering an immersive three-dimensional experience that aims to mimic the way we perceive sound in the real world. Just like the shift from mono to stereo, spatial is the next evolution in listening – creating a sound experience that wraps you in music. Traditional stereo mixing provides a left-right audio separation, but spatial audio goes beyond that by incorporating height, depth, and multidirectional sound placement, giving creators more ways to express their creative vision and opening up a world of new storytelling opportunities for creators and fans alike. 
TWT: How is Sonos innovating to help customers enjoy spatial audio?
RM: We strive to create sound experiences that are intimate, human, and true to the artist's intent. We want to help people feel more from the content they love. That's why we recently introduced Sonos Era 300, a product built to deliver the best out loud spatial audio listening experience from a single compact speaker. The first Sonos speaker built specifically for playing music in spatial audio, Era 300 has six powerful drivers that direct sound left, right, forward, and upward to deliver a breakthrough audio performance that places listeners at the very heart of their movies and music. Movie fans can also pair two speakers with Arc or Beam (Gen 2) to create a supercharged Dolby Atmos experience right in their living room, so they can hear planes flying overhead, footsteps moving across the room, and feel the action all around.
TWT: All Sonos speakers also undergo testing from expert sound creators from the music, movie, and television industries. What improvements has Sonos made as a result of the feedback from these experts?
RM: We work hand in hand with the people who know great sound better than anyone else: the creators themselves. Partnering with award-winning musicians, producers, engineers, and more, we invite and integrate input on the sound of our products. And once the product reaches your living room, our Trueplay technology ensures that the sound is always optimized for you and your room, regardless of the space in which you choose to listen. With Era 300, we worked closely with the creator community – including Sonos Soundboard members like Emily Lazar and Manny Marroquin – to meticulously fine-tune Era 300 so listeners can enjoy sound straight from the studio that's true to the artist's intent.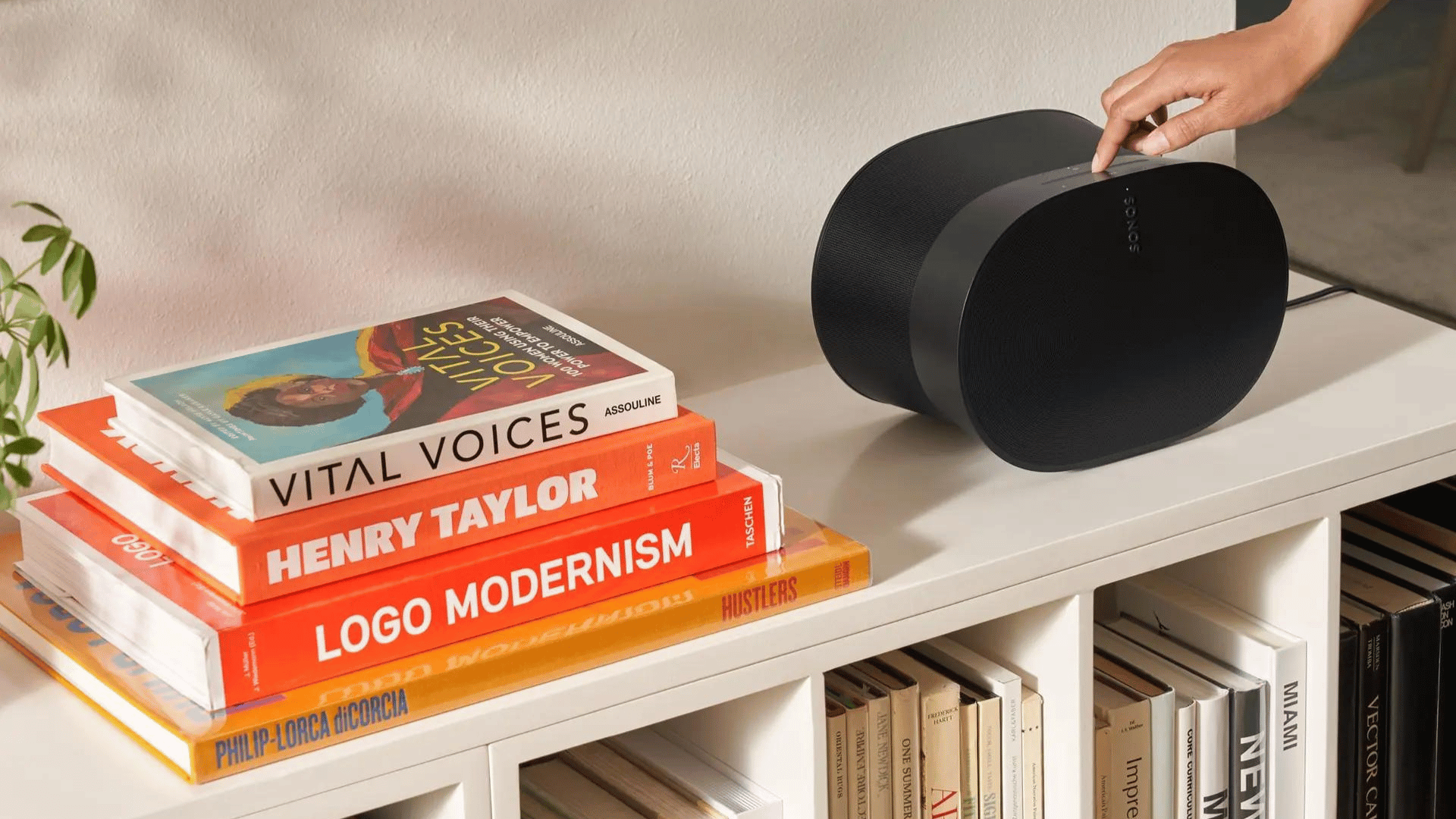 TWT: A trending topic in the past few years is smart homes. How do Sonos speakers work in these connected homes? How can speakers make a home smarter?
RM: Sonos has been an open platform company since day one, giving listeners access to 100+ streaming services for unparalleled freedom of choice. We also have a fully open developer platform with control APIs, making it easy to integrate Sonos into the smart home with dozens of partners like Control4 and Crestron. We believe people should be able to listen to everything they want to hear, however and wherever they want to hear it.
TWT: At TomorrowsWorldToday.com, we love covering innovations and companies that are making the world a more sustainable place. Can you talk a little bit about Sonos' sustainability initiatives?
RM: Premium design means more than best-in-class aesthetics. It means creating thoughtful, artful products that are responsive to the challenges facing our environment—and better for everyone who interacts with our designs. Sonos brings the same forward-thinking mindset to creating responsibly designed products and reducing our environmental impact as we do to creating powerful new listening experiences. As Sonos' most sustainable speakers to date, the Era family marked a major step forward in our journey to create products that last beyond expectation, perform more efficiently, use circular materials, and work for all. Both Era 300 and Era 100 are made with post consumer recycled (PCR) plastic, packaged in 100% sustainably sourced paper and engineered to reduce power consumption. Designed to live in your home for years, we also build products for serviceability by reducing the use of adhesives and transitioning to screws for easy disassembly and repair.
TWT: For the last question, what song or movie do you recommend listening to in spatial audio on Sonos?
RM: If I had to pick one of each, I'd say Top Gun: Maverick for the movie and "I, Carrion" from Hozier for the song. Maverick is a great example of an over-the-top spatial audio experience with planes and missiles flying overhead and super immersive, action-packed scenes. "I, Carrion" is a haunting song with a really nice and subtle spatial audio mix that makes you feel like you are listening to the band play right in your living room. 
For more information on Sonos and the future of listening, watch our full episode below.