The real estate industry has always evolved with the latest technological advances, from radio ads to social media pages. Today, drones and virtual reality greatly impacting the entire industry, and the COVID-19 pandemic has only pushed these trends further. 
Drones in Real Estate
Taking photos and videos with drones is a great way to showcase a house, its exterior, and its surroundings in vivid detail. Drones provide a first-person view, allowing potential buyers to experience the house as if they were there. The footage is especially helpful for potential buyers moving to a different city or buying a second home because it gives a better view of the entire house. Additionally, the use of aerial photography enables buyers to get a feel for the surrounding area of the property, not just the house. 
Drones can also provide amazing 360-degree panorama views. To create this, the drone takes overlapping images while rotating and tilting the camera; the images are then combined with special software. This gives clients full control of the rotation, tilt, and zoom, giving buyers the feeling as if they are sitting in the drone themselves.
Because of COVID-19 and the subsequent decrease of in-person tours, drone tours have become increasingly popular. They provide a safe way to view the property without having to make contact with other people. Drone footage creates eye-catching marketing material as well—sticking out to potential buyers when they are scrolling through hundreds of homes online. According to research by RISMedia, listing agents who use drones for real estate could see an increase in listings as high as 73% and deal closing increases as high as 68%.
 Virtual Reality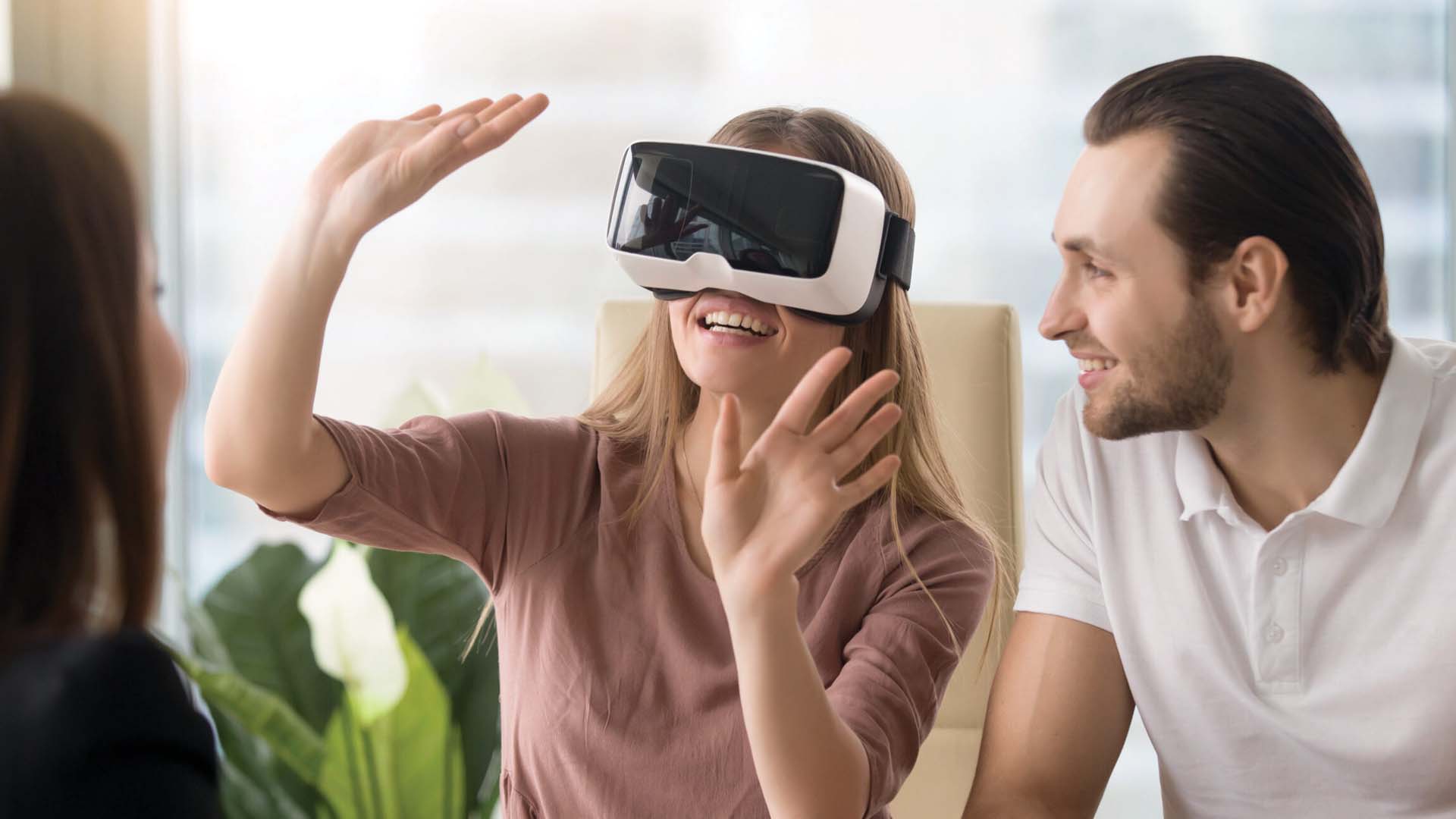 Even though virtual reality (VR) has been around for a while, the pandemic pushed it to the forefront of real estate. According to a 2021 National Association of Realtors survey, 30% of the realtors picked virtual reality as the most likely thing to impact real estate on a day-to-day basis. And, according to a 2016 study by Goldman-Sachs, an estimated 1.4 million realtors will be using the technology by 2025.
One benefit of using VR in real estate is that it reduces costs for both the realtor and buyer. Even though the VR equipment and creation require money, fuel costs are reduced for the agent and potential buyers. This lack of driving makes it easier for buyers to make multiple "visits" to the property as well, possibly increasing their chances of making the purchase. Additionally, real estate services don't need to invest as much into other marketing materials because VR, like drones, presents strong enough content.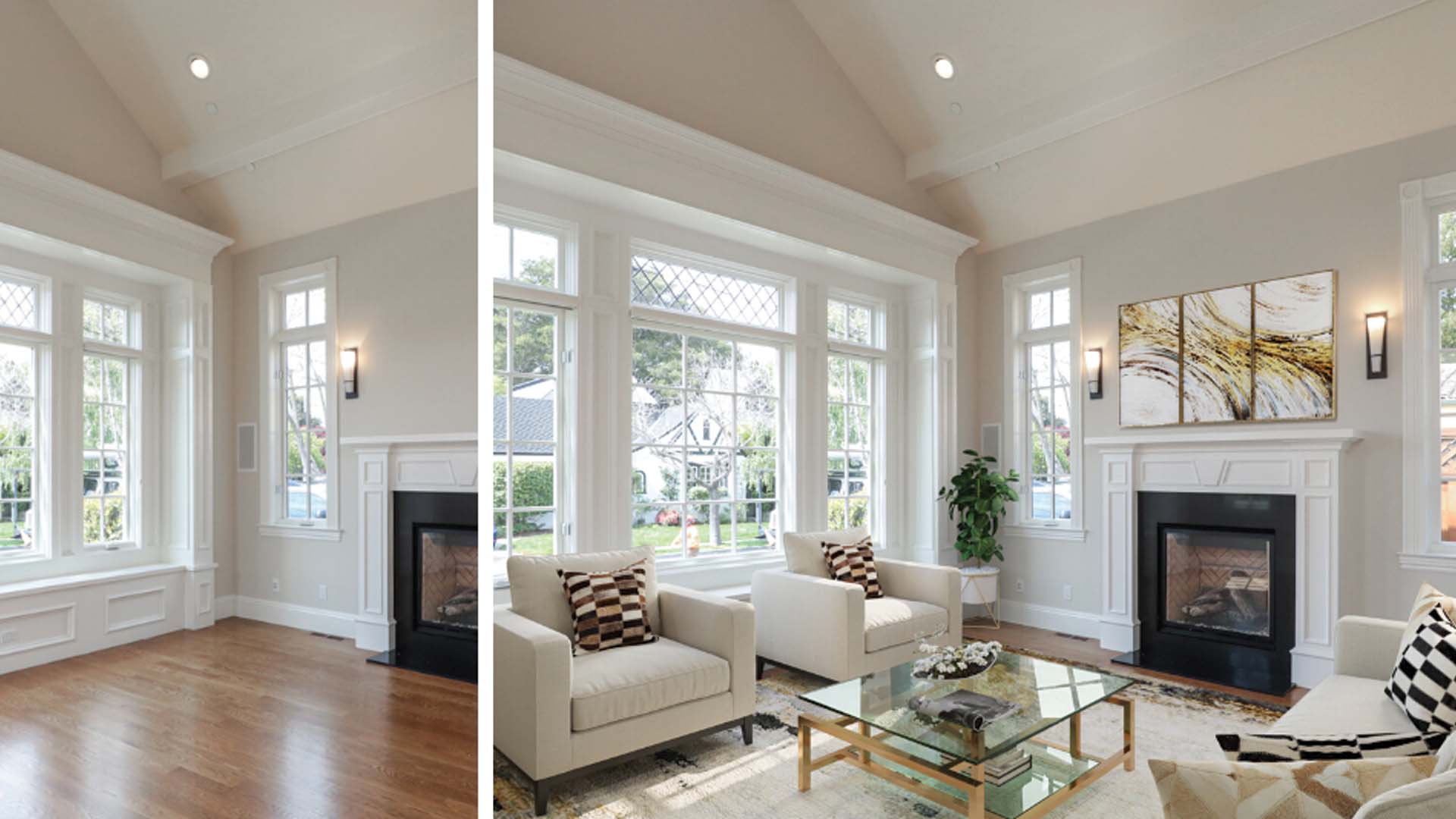 Another major benefit is unlimited customization. With VR, tours and walkthroughs can be customized easily to appeal to certain customers. For example, you can focus on lighting, interior design, and detail if the customer is a visual learner, or add in pop-up windows with detailed facts and measurements if the customer likes to see the numbers. The client can also customize the house themselves using VR, with the ability to do things like add furniture and change the layout and color of a home. This makes it much easier for the client to see if they can truly picture themselves in the house. 
VR can also transform an empty house into a well-furnished home, increasing the desire for the property. This virtual staging is cost-effective and customizable, making it ideal for the agents. Additionally, this makes it much easier to market a property that isn't even constructed yet because potential homebuyers can view the exterior and interior of properties that have not been built yet. 
To discover more about innovations in real estate, stream Tomorrow's World Today's "Science Behind Relocation" on SCIGo and Discovery GO.
Find out more about the World of Innovation, and see how to prevent forest fires, the the science behind roller coasters, and how we may be able to live and breathe on Mars.