When you think of virtual reality, gaming and entertainment is likely the first thing that comes to mind. However, virtual reality now touches practically every industry, from real estate to health care to education. Here are some of the most unique applications of virtual reality. 
1. Reducing Pain
The FDA approved AppliedVR's RelievRX in November 2021, a prescription-use virtual reality system. EaseVRx is designed to help adults with chronic back pain build new skills to manage their pain, using cognitive behavioral therapy and principles like deep relaxation, attention-shifting, and interoceptive awareness. The EaseVRx treatment program consists of 56 VR sessions that are 2-16 minutes in length to be used as part of a daily eight-week treatment program.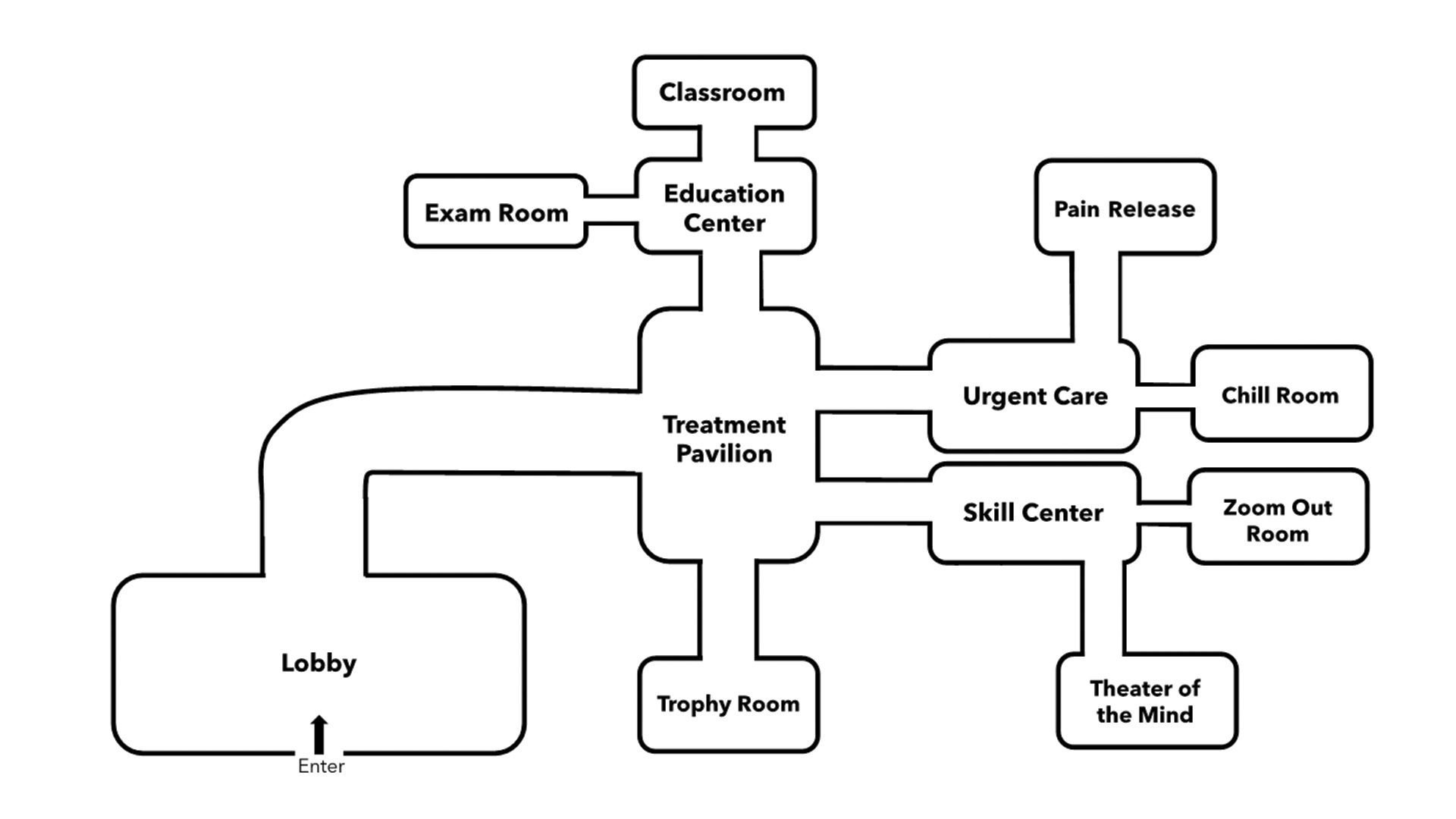 Similarly, the Cedars-Sinai health system has also implemented another application that uses VR technology through its IBS/VR program. This is an entirely virtual clinic that enables patients with irritable bowel syndrome (IBS) to practice a variety of skills and psychotherapeutic techniques to control their symptoms without having to go to an in-person office. Inside the program, patients can visit the "Urgent Care" area to help manage acute IBS symptoms, the "Skill Center" to hone cognitive-behavioral techniques, or the "Chill Room" to experience relaxing scenes that feature gut-directed hypnotherapy, mindful meditation, and breathing techniques.
2. Surgery Training 
Healthcare professionals can use VR to better prepare themselves for being in the operating theater. Companies like Osso VR allow surgeons to interact with medical devices in VR and practice surgery on virtual bodies to help to increase familiarity with new devices and proficiency in implanting them. In a UCLA School of Medicine study, virtual reality training with the Osso VR application improved participants' overall surgical performance by 230% compared with traditional training methods.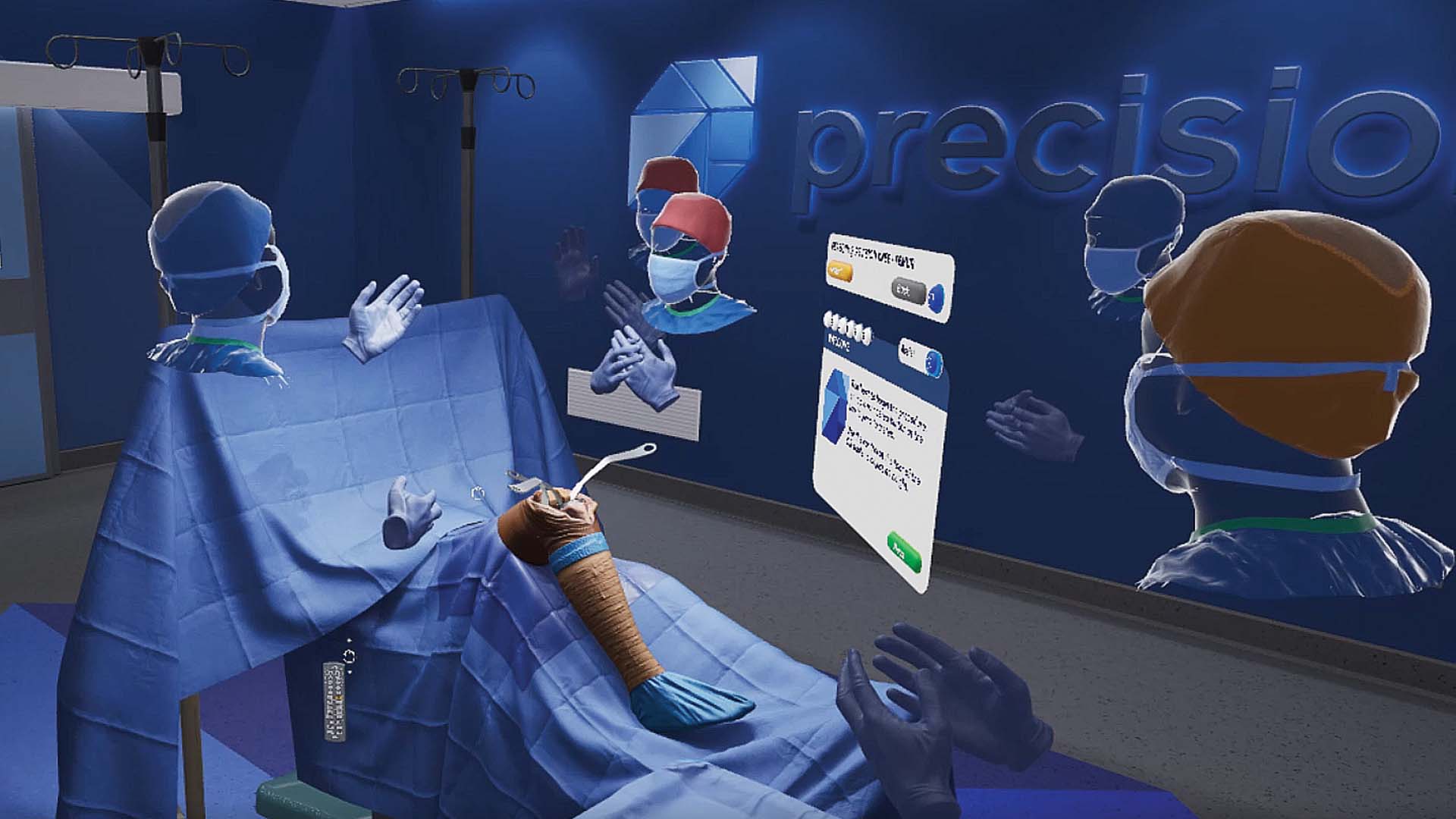 PrecisionOS also offers a modular training design with VR, incorporating proven learning theories with competency-based training initiatives. Using accurate simulations that recreate actual operating room experiences, its virtual reality training provides an accessible and deliberate practice methodology for residents and practicing surgeons to reach a competency threshold or achieve surgical mastery.
3. Improving Mental Health
VR can also be used to support mental and emotional wellness. For example, TRIPP leverages existing research on the use of technology in the mental wellness arena to utilize proven mindfulness structures, targeted sound frequencies, visuals, and interactions that have a multiplicative effect when administered through the immersion of VR. 
In one unpublished study, 50 nurses from a Covid-19 ward tested virtual reality mindfulness exercises. This included guided meditations beside animated fields and waterfalls. All but one participant reported reduced stress levels. The possible success of the unique application of VR mental health improvement is clear, especially considering that the CDC cited significant increases in anxiety disorders following COVID-19.
VR has also been particularly effective in the treatment of PTSD and anxiety with virtual reality exposure therapy (VRET). In VRET, an individual is immersed in a computer-generated virtual environment that can be programmed to help the person directly confront feared situations or locations that may not be safe to encounter in real life. For example, a small-scale study tested VRET on Iraq War veterans; 16 out of the first 20 patients no longer met the diagnostic criteria for PTSD after completing treatment.
4. Buying and Decorating a House
Companies like Matterport are leading the way for people to explore houses online, saving time and money from the luxury of your home. This not only allows the prospective buyer to save time and money on searching for houses, but it also boosts the likelihood of people calling about properties by 95 percent and increases the chance of agents winning listings by 74 percent. 
Furthermore, real estate company Redfin used Matterport to increase virtual walkthroughs by 600 percent since March 2020. This shows that home buyers value safety in their house hunting, enjoying tours from the comfort of their own home.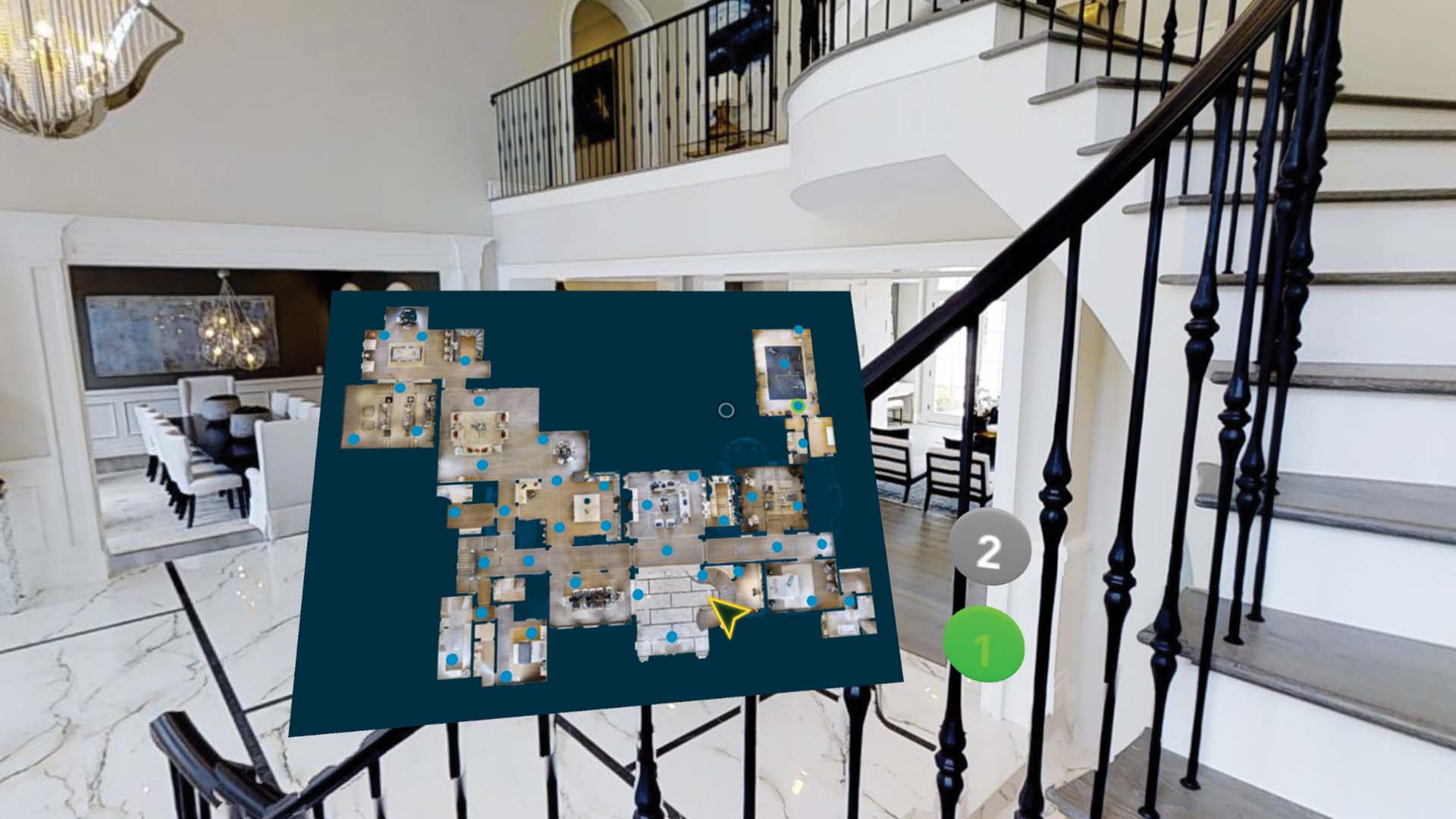 Once consumers decide on their newest residence, VR can help mimic the interior design too. For example, Flipspaces provides users with 3D visualizations of the interior of their home or workspace with things like lights, ventilation, color schemes, and products. This has also been done with many shopping companies in the similar augmented reality such as Target and IKEA.
5. Working Out
As another result of the pandemic, many people quit the gym in favor of working out from home. With the use of virtual reality applications like FitXR, you can now join immersive fitness classes like boxing, dance, and HIIT. Some of these classes are even live, mimicking the social interaction of traditional gym classes without having to leave your house. 
Another popular app, Supernatural, was recently acquired by Meta. This subscription-based service offers new workouts every day led by virtual trainers. In your workout, you can feel like you're in far-away places like the Great Wall of China, a beach in France, the Egyptian Pyramids, or even the mood. 
6. Military and Air Force Training
From the very beginning of virtual reality, VR has been used to train soldiers, sailors, airmen, and marines to maintain and repair aircrafts, ships, and more. For example, Avatar Partners provides development and support functions and applications to the United States Airforce, Navy, Army, and more to train soldiers for deployment.
Avatar Partners' platforms can do things like assist flight crews and maintenance personnel by using mission planning training and rehearsal theater to increase efficiency and safety. The company's applications reduce decision cycle time and resource shortages and waste and improve information value, energy efficiency, and logistics.