Severe floods hit Yellowstone National Park in the second week of June 2022, causing miles of roadways to collapse, numerous homes and bridges to wash away, and many communities to become isolated without power or drinking water. Unprecedented and heavy rain coincided with a warm spell that quickened the snowpack's melting, worsening the floods, rockslides, and mudslides.
Park officials closed the 2.2 million acres park on June 13 and announced the evacuation of over 10,000 visitors. Recovery efforts have been underway to fix the flood's damage and open the park for visitors for the busy summer season. 
June 13 Photo Credit: National Park Service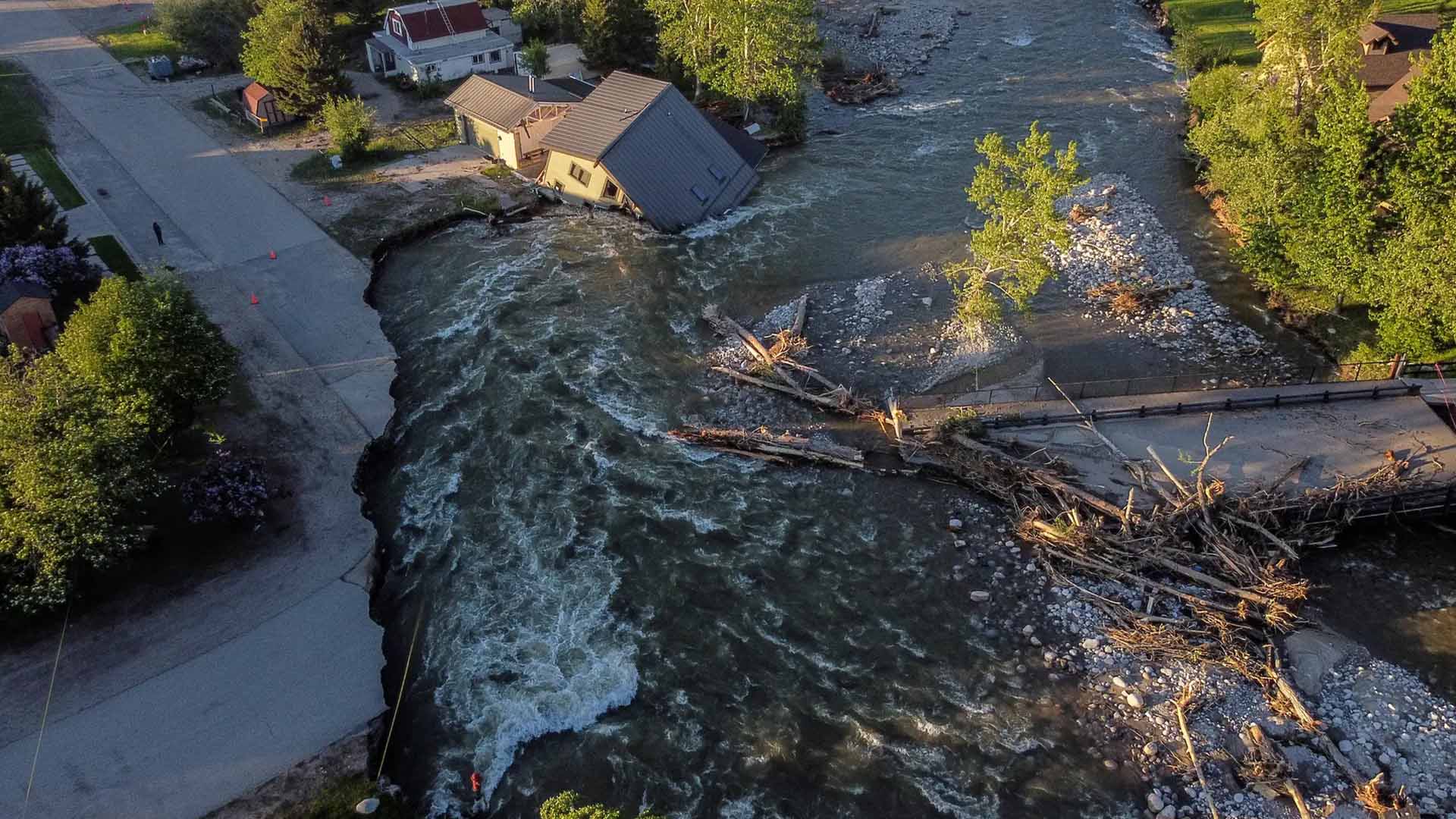 Short Term Responses
Yellowstone is celebrating its 150th anniversary this year, and the park was on track to surpass last year's record-setting 4.9 million visitors. Even though the damages will likely prevent the park from reaching this figure, park officials are working hard to keep as much of the park open as soon as possible. 
Helping this effort is a $50 million emergency funding plan, given to Yellowstone by the National Parks Service on June 19. This money will be used to restore road access to a few towns and sites in Montana that depend on Yellowstone's visitors for their survival and that Yellowstone depends on to get around the park.
Yellowstone is designed as a 400-mile figure-eight. The southern loop, which opened on June 22, is currently the only open and drivable entrance. In order to reduce crowding, Yellowstone officials instituted a reservation system based on license plate numbers; cars with license plates that end in even numbers can enter on even-numbered days, and odd-numbered plates can enter on odd-numbered days. 
The top northern loop is expected to reopen in early July after cleanup and repair work wraps up. Once the northern loop opens up, approximately 80 percent of the park will be accessible to visitors. Yellowstone's two northernmost entrances are expected to remain closed all summer.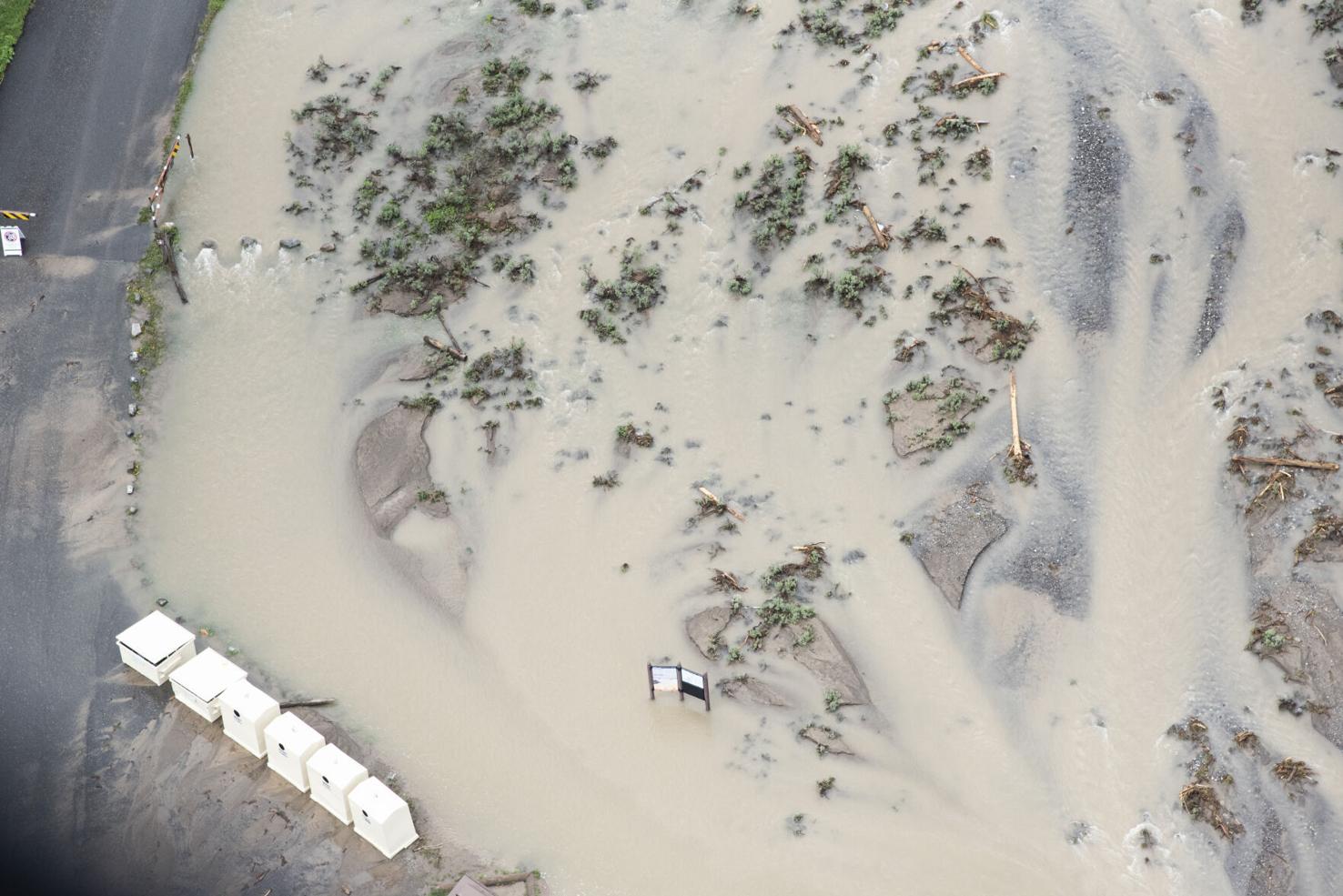 As Cam Sholly, Yellowstone National Park's Superintendent, said in a statement, "We have made tremendous progress in a very short amount of time but have a long way to go. We have an aggressive plan for recovery in the north and resumption of operations in the south."
Long-Term Environmental Effects
As for the long-term effects, the Yellowstone flood presents an opportunity for the park to rebuild itself.
Just as forest fires can clean the forest floor of debris and nourish the soil, floods can actually be extremely healthy for rivers, improving ecosystems and fertile areas. For example, fallen trees in a river can eventually turn into sand bars or islands that can create new, fertile animal habitats and fish tributaries. 
The Yellowstone flood has also given the native trout the chance to escape to calmer side channels and pelicans, bison, elk, and bears to take advantage of parts of the park now closed to tourists. Additionally, drought-sensitive trees like cottonwoods can use the fresh sand beaches to germinate, replenishing the forest border.