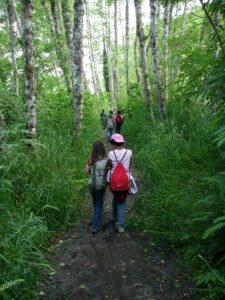 National parks are beautiful and inspiring, but not everybody has the means to visit. They could be quite the distance away from home, for example. And after proposed increases in admission price went through late last year, there are those who might be unable to pay to get in. It's especially unfortunate for schools and families, as national parks offer both educational and outdoor fun.
It is for these reasons that the "Every Kid in a Park" program was created. An official project backed by the United States government, Every Kid gives fourth graders a chance to experience America's national parks for free. Students just need to visit the website, print out their free voucher, and they're ready to go. The website even offers a trip planner to make the most out of each visit.
The voucher is valid for one year, starting from September 1st to August 31st of the following year. It gives students access to all national parks and all other federally-owned lands and water. As long as the fourth grader is present, the pass also extends to families. Educators and group leaders can also visit for free using this system.
In a press release, the "Every Kid in a Park" program is described as being "part of the nation's commitment to protect our nation's unique outdoor spaces and ensure that every American has the opportunity to visit and enjoy them." It is designed to encourage kids to spend more time outdoors and give the 80% of Americans living in urban environments a chance to enjoy time outside. As for why it's for fourth graders, research has shown that children aged 9-11 are most likely to be perceptive and interested in learning about their world. "At this stage," the press release says, "they are receptive to new ideas and most likely to hold positive attitudes towards nature and the environment."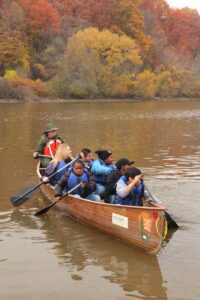 This limitation to only fourth graders is one of the few caveats the program has. While the pass is valid for a full year and nationwide, it only covers admission. Parking, camping, and other amenities are left to educators' and parents' wallets. There may be additional fees as well depending on who operates on the land, which varies between locations. It's worth noting that Amtrak has discounted tickets for fourth graders who participate in the program to help with travel costs.
Despite these limitations, the program is already a success. Since its launch in 2015, thousands of children have been able to visit national parks- many for the first time. The Wilderness Society reports that $5 million was leveraged over the first two years in private transportation to escort these kids. Last year, the "Every Kid Outdoors Act" was proposed and would make the initiative a permanent feature. It was passed in April of 2018, meaning that the "Every Kid in a Park" program is here to stay.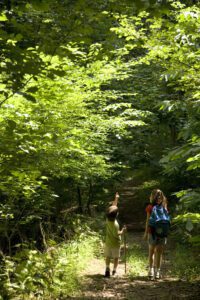 In an age where screens occupy more time than ever, encouraging children to explore the natural world is vital. Obesity in children is still at an all-time high, and reports suggest kids only spend a few minutes a day enjoying unstructured play. Spending time outdoors not only pulls them away from digital devices and gets them moving, but also has a slew of benefits including boosted academic performance. It connects families and introduces the idea of environmental conservation to young people. We can only hope that a greater number of students take advantage of the program and discover why our country is called "America the Beautiful." After all, the beauty of nature can never be truly captured on a TV or smartphone screen.
Follow our World of Inspiration on Instagram and release the creator in you!