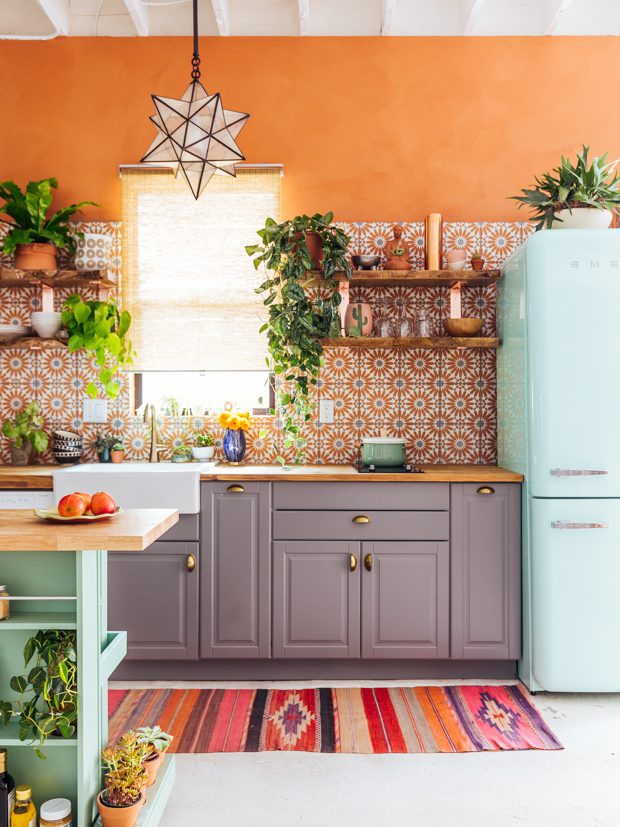 Farmhouse. Rustic. Modern. Colonial. All of these have been popular styles for interior design over the years, and still remain widely used and common today. But there's a new style on the prowl, taking a big bite out of the competition and redefining the term "urban jungle."
A portmanteau of "jungle" and "bungalow," the Jungalow style was created by social media icon Justina Blakeney. It focuses on packing plenty of patterns in a small space, with bright colors and live plants as a subset. While the name started as the nickname for her family's Los Angeles home, it soon spread into its own fad across the internet. For those hoping to bring the jungle into their homes, try following these tips.
COLOR AND CONTRAST
When mixing patterns, it's easy to create something overwhelming. Blakeney told Yahoo that the key is to use matching colors and sprinkle in white for contrast. "I work with white a lot because I love contrast- when it comes to layering textiles, it's easy to go overboard. White helps a space feel relaxed."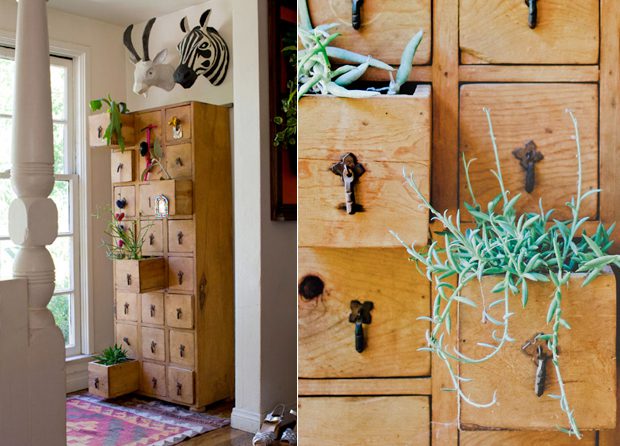 PLANTS ARE YOUR FRIENDS The goal of the Jungalow style is to bring the outdoors in. Mixing plants into your décor not only revitalizes the room but also yourself. Don't be afraid to experiment with planters- Blakeney recently transformed an old cubby into a succulent planter. If you're worried you won't be able to care for your personal oasis, try using some easy-to-care-for houseplants.
MAXIMIZE FUNCTION
If you're living in a small space, it's important to combine furniture to serve multiple uses to avoid clutter. Try finding a way to incorporate storage space with your bed (drawers or boxes underneath) or invest in a desk that transforms into a dining room table when company calls. If you're more into DIY, you can always try building them yourself.
FOCUS ON SHAPES
If too many patterns make you uneasy, try focusing on incorporating a variety of shapes. Oddly-designed lamps or unique legs on chairs are less likely to overwhelm but still mesh with the Jungalow style. Get a mirror in a shape other than a square or a circle. Oblong shapes and rough edges are your friend, not your enemy.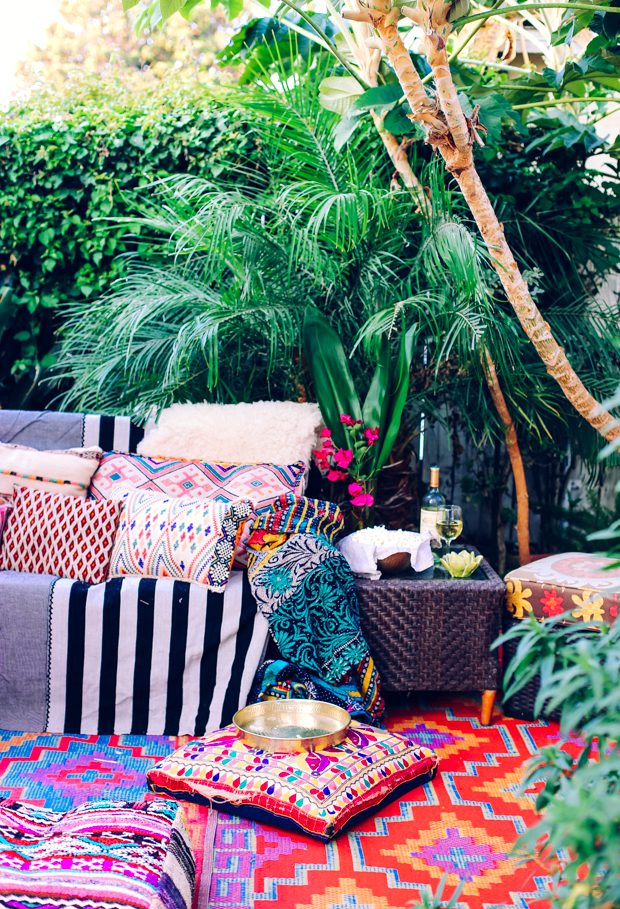 FABRICS, FABRICS, FABRICS
If you really want to mix-and-match patterns, don't be afraid to rummage through your scraps of fabrics. Wall hangings and rugs can provide contrast or a focal point, depending on the rest of the room. Reupholstering chairs and sofas are also simple ways to Jungalow-ify them. If you're less hands-on, new curtains can really refresh a room.
THRIFTING IS YOUR FRIEND
Thrifting is always beneficial when you want to redecorate. You might be able to find some incredible furniture at affordable prices. But furniture at second-hand stores is also excellent for DIY projects and revitalization. They may even already have the exact pattern you want for a fraction of the cost!
WORKING OUTDOORS
If you have an outdoor space and permission to modify it, try bringing the Jungalow style to your patio or backyard. Tile pathways and bright paint give visitors a taste of what they'll experience inside. You can also grow more complex and larger plants outdoors, some of which you can bring indoors for the winter to keep the green alive.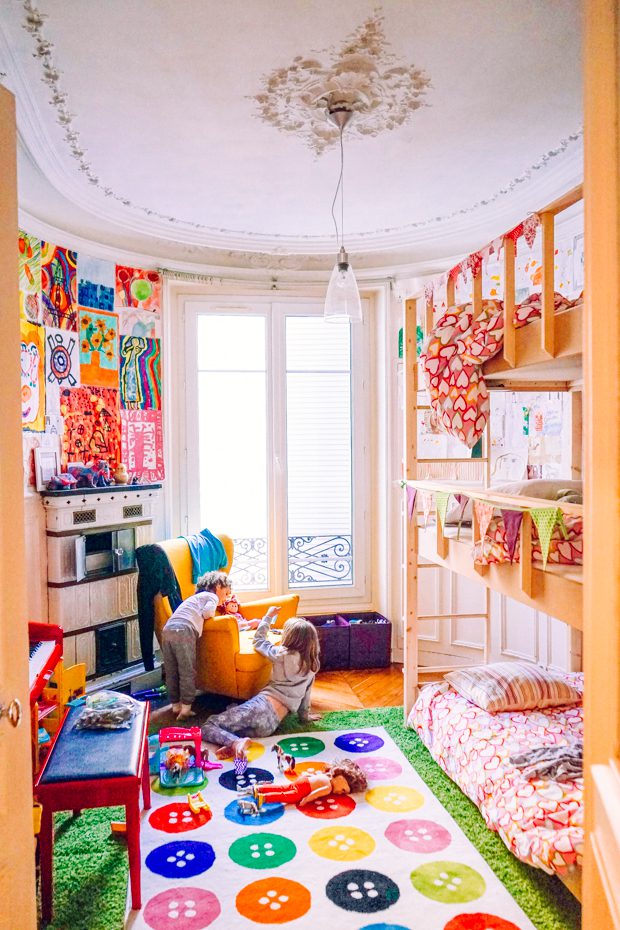 THE GENIUS OF KIDS
Kids already thrive in environments with plenty of stimulation, so have them help out with picking colors and patterns. They may suggest combinations you never thought of. Also, make sure they have plenty of say if you decide to renovate their rooms- after all, it's their living space just as much as it is your canvas.
What are your tips to bring the Jungalow style into your home? Let us know on social media on in the comments!