Koji Murata, a researcher at Kyoto University in Japan, has been exploring how biological materials could be used in space by creating the world's first wooden satellite.
Research from the National Oceanic and Atmospheric Administration (NOAA) found that 10% of atmospheric aerosol in the stratosphere contained metallic particles from spacecraft such as satellites. Though the long-term impact of these fragments is unknown, scientists have concerns that they may damage Earth's ozone layer.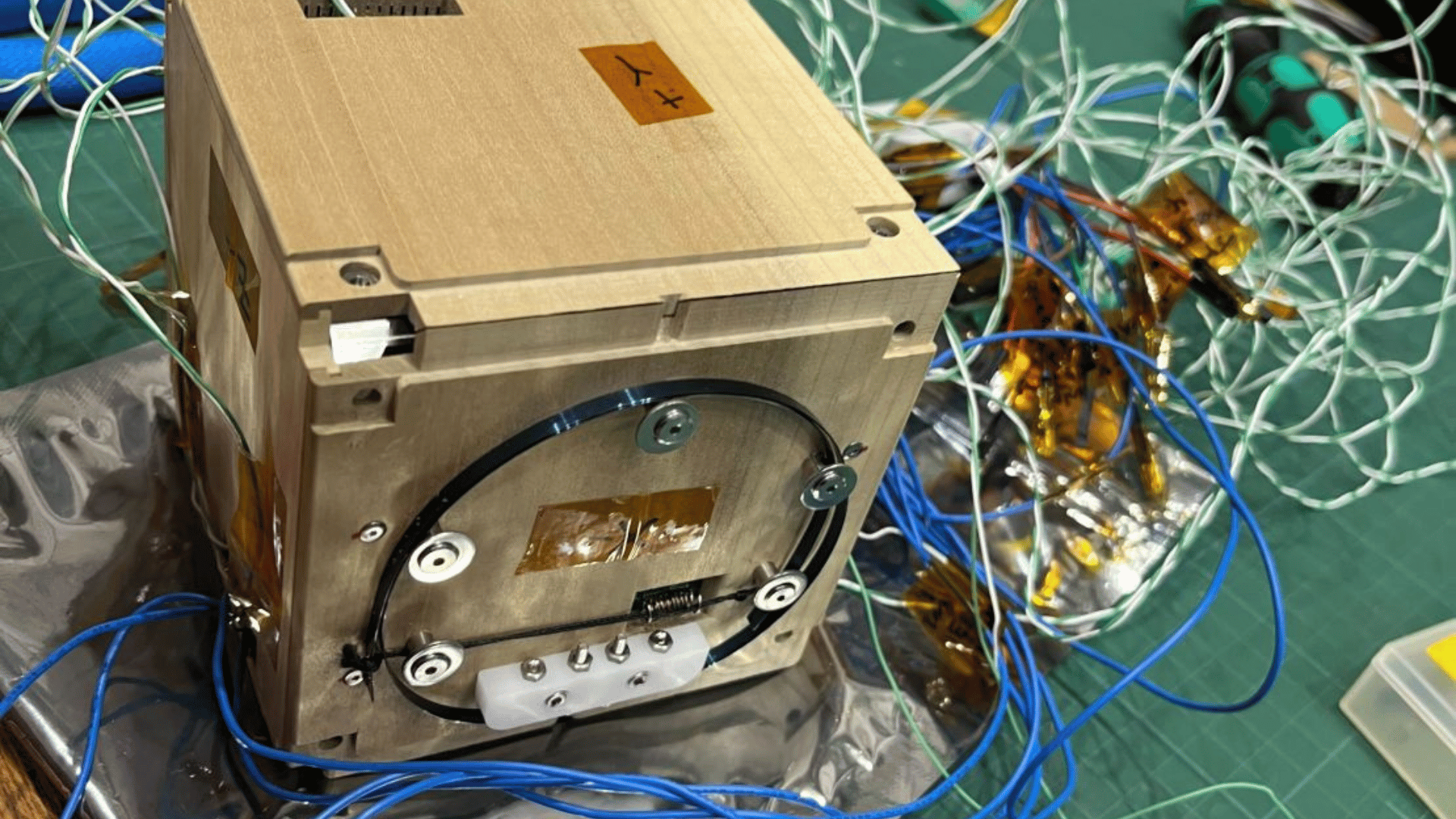 The idea of wooden satellites is appealing because, according to Murata, they could be better for the planet while still providing the same functionality as their metal counterparts.
"At the end of their life, satellites re-enter the atmosphere. The difference is, the wood in the LingoSat will burn up and eventually become a gas, whereas metals become fine particles instead," says Murata.
Murata and his team of researchers have been working on this project for four years. In 2021 the team sent wooden samples to space to test the material's resistance to space conditions. Now, they are working alongside Japan's space agency (JAXA) and NASA to send a prototype satellite called LingoSat to orbit early next year.
"When you use wood on Earth, you have the problems of burning, rotting, and deformation, but in space, you don't have those problems: there is no oxygen in space, so it doesn't burn, and no living creatures live in them, so they don't rot," he says.
Wood is also an appealing material for outer space because its strength per weight of wood is the same as aluminum. The team's tests at the International Space Station concluded that wood was remarkably resilient in outer space.
When constructing the satellite, Murata tested three types of wood: Erman's birch, Japanese cherry, and magnolia obovata. They chose these types of wood because they needed materials that could withstand as much detailed work as possible because of the small size of the satellites.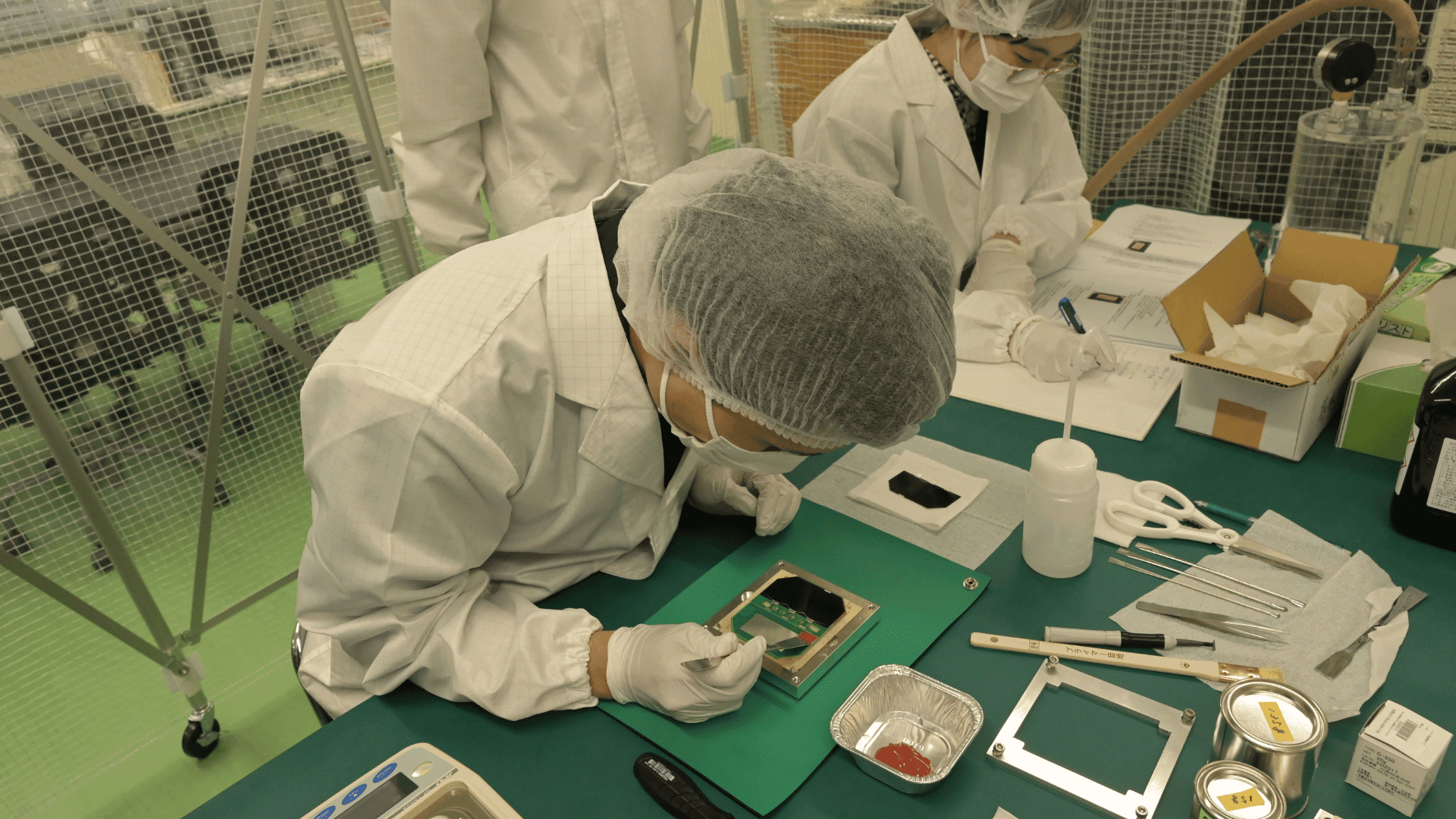 In their initial tests, magnolia wood appeared to be the best as its cells are small and uniform in size, making it the easiest wood to work with and the least likely to break. There are, however, still a lot of unknowns regarding wooden space structures.
"The use of natural resources for space hardware (makes sense) from a sustainable development goals perspective, but since wood has never been used in satellites, we cannot tell what kind of benefit we can obtain at this moment," says Tatsuhito Fujita, an engineer at JAXA who has been involved in reviewing the LingoSat project.
The LingoSat passed its preliminary evaluation with no critical concerns and the team is currently in the final stages of its safety review. It's expected to launch a joint mission in the summer of 2024.
The research team plans to monitor the satellite for approximately six months to observe how it performs in space conditions, such as the extreme changes in temperatures in space. They will also monitor its reactions to radio waves and magnetic fields to see how a wooden shell, which would be much cheaper to manufacture, protects the satellite's semiconductor and chip.
"It is a renewable, environmentally friendly, and people-friendly material," says Murata. "I think wood could be used in space development, particularly as an interior material and for radiation shielding material, for small satellites and manned space vehicles."