On May 5, TerraPower leaders, including founder Bill Gates, showcased the site of the future Natrium plant in Kemmerer, Wyoming. Once in operation, Natrium will be the most advanced nuclear facility in the world.  
Gates was joined by other leaders like TerraPower President and CEO Chris Levesque and Natrium Project Director and SVP Tara Neider for tours of the Naughton coal plant and the Natrium demonstration site. He also met with Wyoming elected officials and joined community members for a preview event of the Natrium plant. 
As Gates said in a statement, "I am proud to be investing in a next-generation nuclear power plant in Kemmerer and supporting the state of Wyoming as an energy leader in the US. TerraPower's Natrium reactor is an example of how energy innovation can create jobs and strengthen the American economy."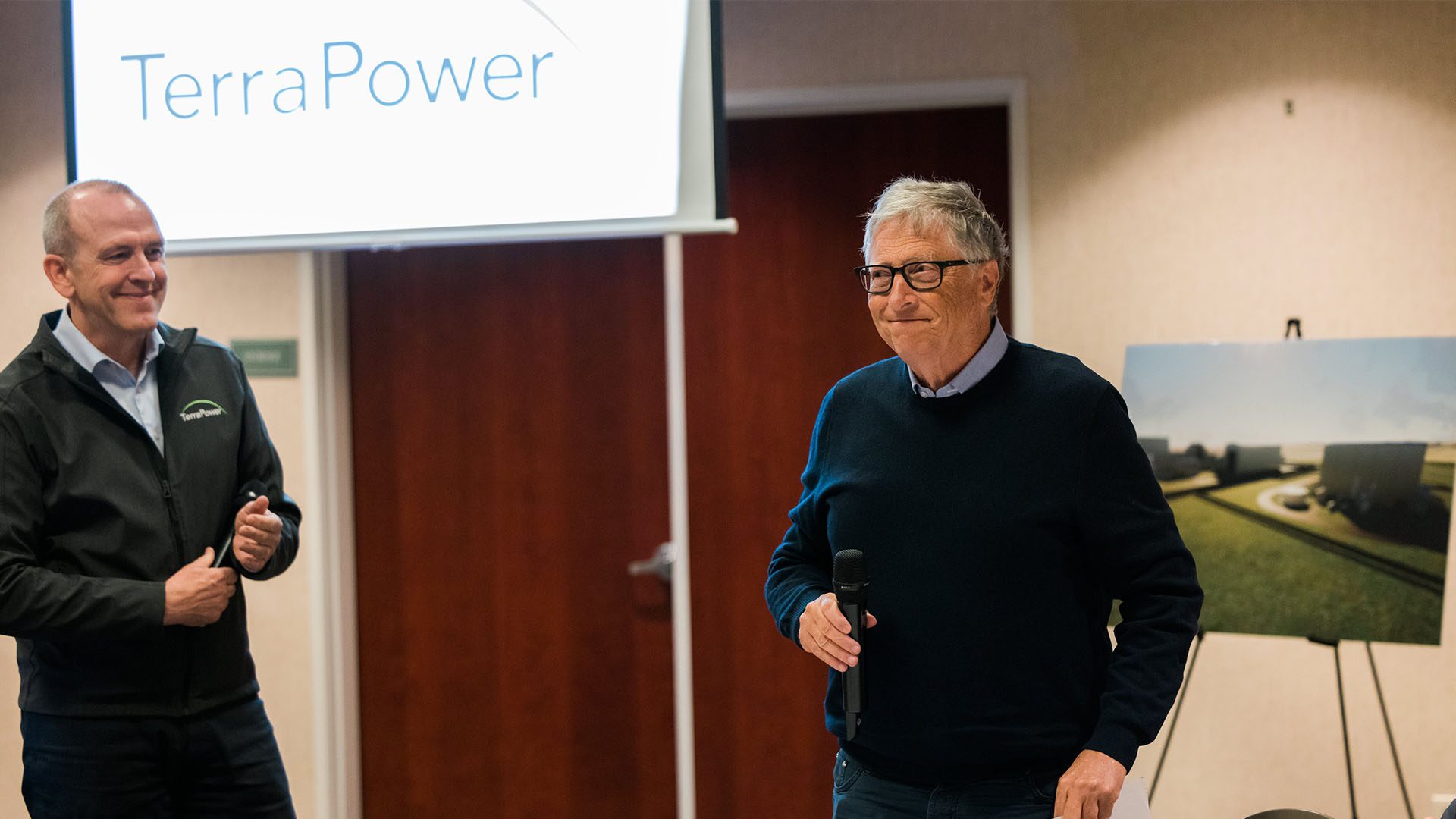 TerraPower & Kemmerer
TerraPower announced Kemmerer as the site of its first advanced nuclear reactor plant in November 2021. The town was selected because of several geological and technical factors, but a big pull was the fact Kemmerer is home to a coal plant that is scheduled to shut down. TerraPower plans to employ workers from the coal plant in the Natrium facility; many of the skills gained from working in the coal plant are transferable to the new one, such as operating a turbine and maintaining connections to the power grid. 
Once built, the plant will provide a baseload of 345 megawatts, with the storage technology boosting the system's output to 500 megawatts of power. For reference, 500 megawatts is equivalent to the energy required to power around 400,000 homes.
The Natrium reactor demonstration project is a part of the U.S. Department of Energy's Advanced Reactor Demonstration Project. Once the technology's design, construction, and operational features are adequately demonstrated in Wyoming, Natrium technology will be applied in other plants. 
Natrium Reactor Technology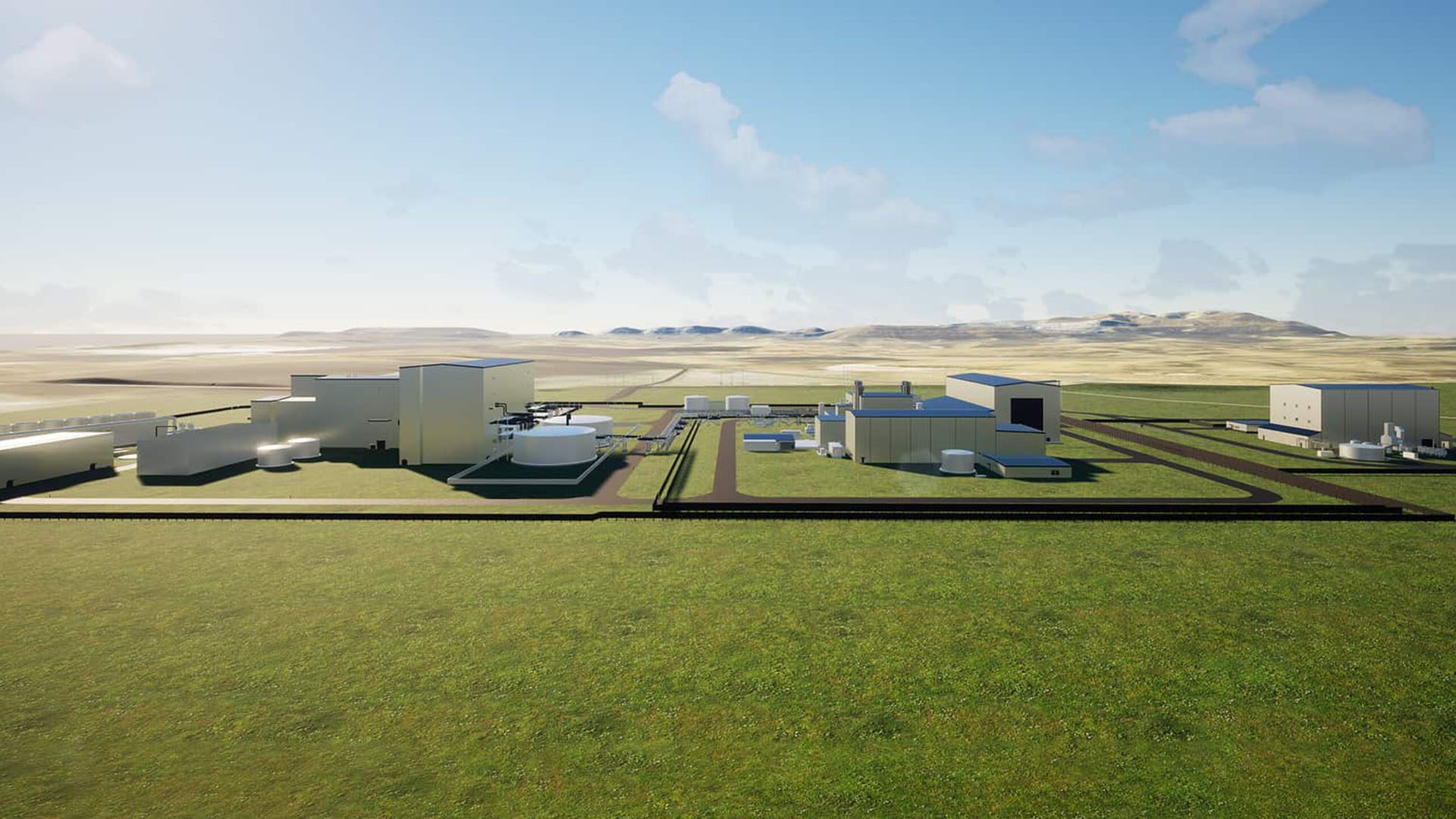 Unlike a typical reactor that uses water as a coolant to keep the nuclear reaction under control, Natrium uses liquid sodium. Sodium has a boiling point that is eight times higher than water, which means it can absorb all of the extra heat generated in the nuclear core. Sodium also does not need to be pumped like water, because as it gets hot, it rises and cools off. This means that even if the plant loses power, the sodium will keep absorbing heat without getting to a dangerous temperature. 
The Natrium design also includes an integrated energy storage system that will allow it to control how much electricity it produces at any given time. This flexibility will be essential when it is integrated with power grids that use variable energy sources like solar and wind. As Chris Levesque explained to Tomorrow's World Today, "Advanced reactors, like the Natrium technology, are uniquely positioned to meet this need [for clean energy] by providing carbon-free energy at a competitive cost with the ability to integrate seamlessly into electric grids with high levels of renewables."