Netgear, a networking product company that is using its Meural digital displays to showcase NFTs, has recently teamed up with NFT art marketplace SuperRare. Joining the SuperRare DAO (decentralized autonomous organization), the two companies are partnered for a project to develop a licensing and royalty model for showcasing NFTs on digital displays. The licensing model supports the displaying of curated SuperRare collections on the Meural platform.
Meural was developed with the goal of engaging new audiences in digital art while creating additional revenue streams for artists. The platform consists of a Wi-Fi-connected digital canvas, Meural Art Library (the world's largest streaming library of photography and art), web portal, and smartphone app. As part of Netgear's smart home products since 2018, the premium digital canvas delivers a realistic art viewing experience that can be visually controlled via gesture, mobile app, desktop, or voice control (via Amazon Alexa). Because of their digital encryption, NFTs aren't generally easy to display. The Meural platform frees NFT collections from the confines of digital wallets, allowing their owners to enjoy purchased pieces on the walls of their homes and offices.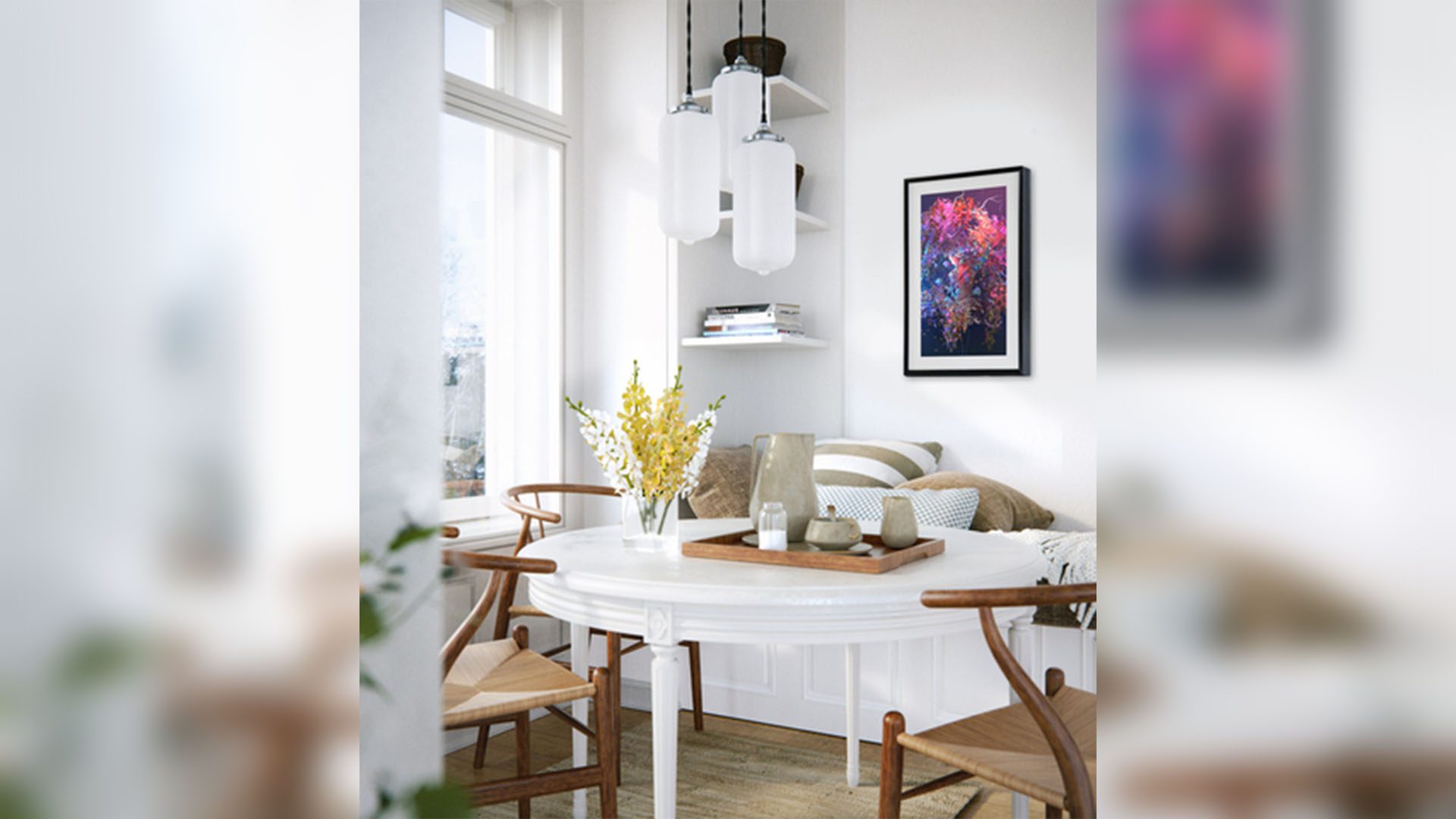 Users are also able to interact with Meural's art daily via its library of 30,000 licensed artworks. In regard to the platform's goals, Poppy Simpson, senior product and content manager for Netgear's Meural product line, stated, "By introducing digital scarcity to art and collectibles, NFTs and blockchain technology have granted new economic and creative powers to digital artists… Netgear supports this exciting development, and is committed to working alongside creators, collectors, and enthusiasts to forge a licensing model that reflects their interests… Working with SuperRare Labs to develop a licensing framework that the SuperRare community can support feels like a spiritual alignment between our brands to build a broader, more diverse art and curation eco-system."
Created in 2018 as a marketplace to collect and trade unique digital art, SuperRare has more than $300 million worth of NFT artworks bought and sold on the platform to date. Built on the Ethereum blockchain, the platform ensures that each artwork is authentically created by an artist in its network and tokenized as a crypto-collectible item.
https://twitter.com/NETGEAR/status/1552692959958765568?s=20&t=93n2P3d5xcfd7aDAqYI6WA
According to Netgear, its acquisition of $RARE tokens and participation in SuperRare DOA signals the company's commitment to creating a new model for the digital age. Additionally, Meural will be featured in SuperRare's pop-up gallery in New York's SoHo neighborhood through August 28th, 2022. The SuperRare Gallery features five rotating NFT exhibitions, some curated in-house and some by guest curators.
As a part of the NFT project, Meural also has plans to feature approximately 100 works, curated by SuperRare, on its platform as the licensing model is reached. Regarding the necessity of adaptability as the crypto world fluctuates, Simpson said in an email with GamesBeat, "We've been in stealth mode and have seen an extremely healthy take-up over the last two quarters. Given the number of partnerships we are leveraging, we expect this to continue to grow as we build out support for NFT collectors and content enthusiasts and fans."
For more technology news, check out takeaways from 2022's cybersecurity conferences, how autonomous meal deliveries will help decrease food insecurity, one of the world's strongest magnets, and the best apps for travelers.