What used to be an empty lot in downtown Tulsa is now a vibrant hub to shop, eat, and enjoy live music…and it's all thanks to reused shipping containers. We talked to Casey Stowe, the Principal of Nelson+Stowe Development, for more information about The Boxyard Tulsa and repurposing shipping containers for construction.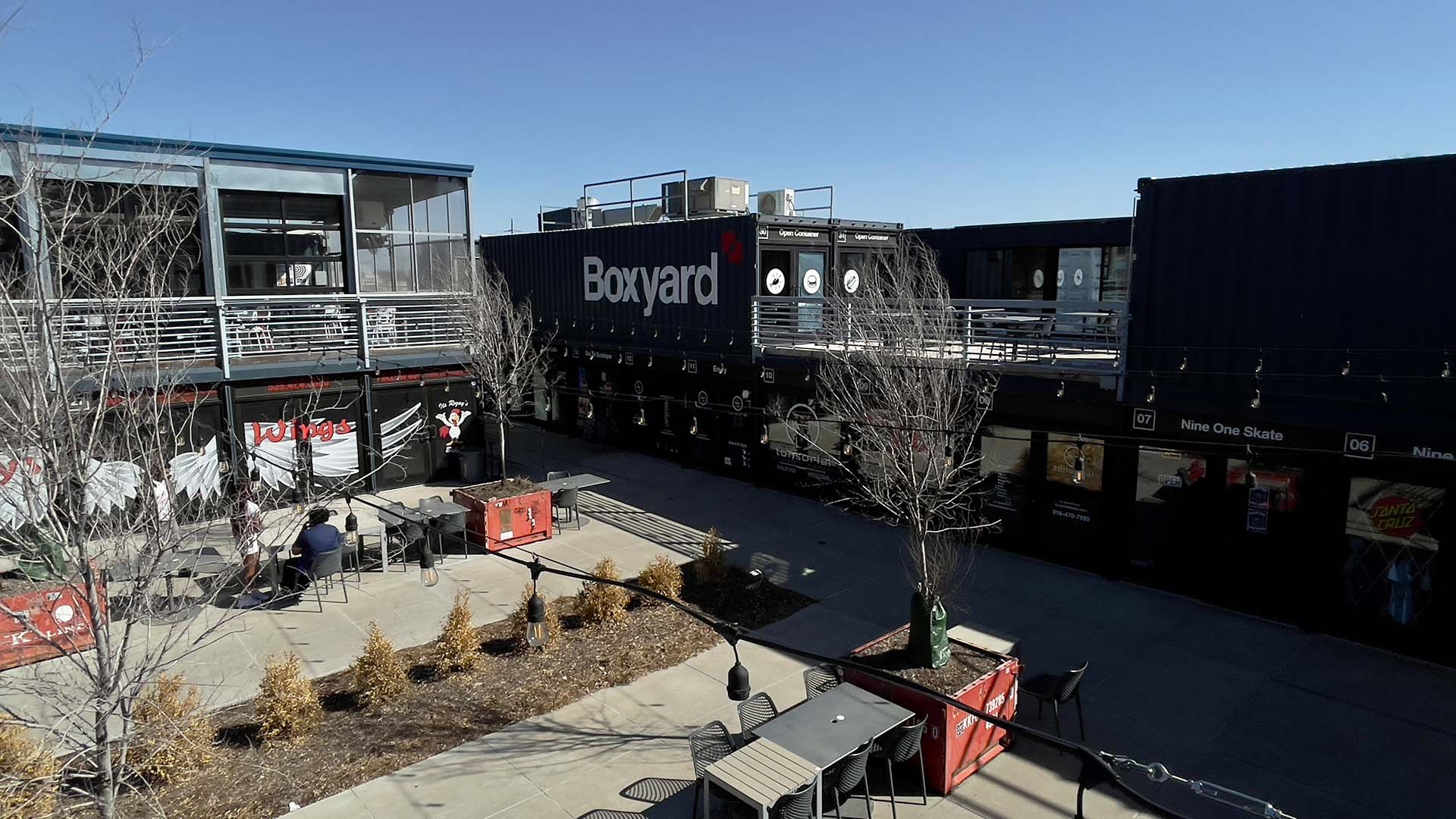 Tomorrow's World Today (TWT): What was your initial inspiration behind using shipping containers for The Boxyard?
Casey Stowe (CS): I was actually working in London during the 2012 Olympics, and I saw a shipping container development there and was just fascinated by it. I was fascinated by how efficiently it utilizes space and how much you could get inside of a shipping container. I think we think of shipping containers as these things that are strapped to a ship, sitting in a transit yard, or on the back of a semi, but how much of a unique retail experience you could have inside of one shipping container just really struck me. 
When I returned back to the States, there was a small piece of ground that was being surplused by the city. It was too small to efficiently site a building on, and I had one of those 'aha' moments and thought, let's see if a shipping container development makes sense…and it did. We were very fortunate that the city of Tulsa took a chance on our crazy idea, and the rest is history. 
TWT: What do you think is the biggest benefit of using shipping containers for construction? 
CS: I think there are quite a few benefits. For one, the adaptive reuse of shipping containers. They bang around the ocean for about 10 years before the company phases them out before they get too banged up and require too much maintenance. But they're still watertight, solid pieces of metal. A lot of them go to scrap or get plopped down in a field somewhere that somebody uses for storage…they're kind of unsightly. Being able to adapt and reuse these materials and repurpose them into commercial retail space was kind of a cool factor for me. 
They're also just neat—they're fun to play with. We all played with Legos as a kid and it's a lot more complex than stacking Legos, but it's kind of similar. There's certainly an architectural wow factor when you're dealing with non-traditional building materials such as containers. 
Everybody just seems to like the space. It's odd when you think about these very utilitarian metal boxes. But when you massage them a little and arrange them in a certain way, they can make for some really cool architectural spaces.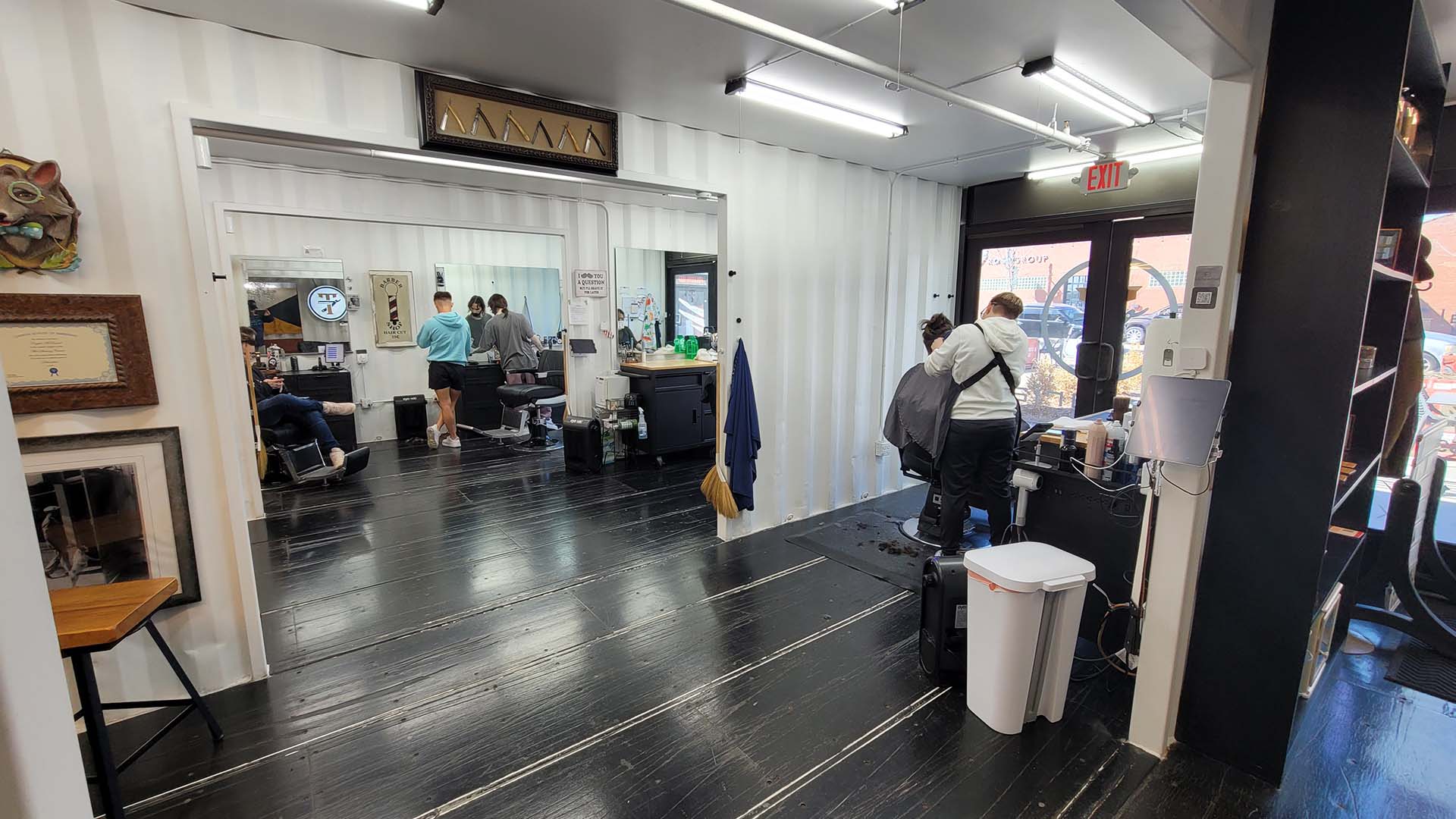 TWT: What is your favorite part of the Tulsa Boxyard?
CS: The Boxyard in Tulsa is in an older part of our downtown that has a lot of red brick and stone with not a lot of modern buildings. I think the juxtaposition of having this very modern-looking steel structure in the middle of these hundred-year-old brick buildings…it blends in but sticks out at the same time. It's additive to the neighborhood without being jarring, and I like that. 
I also like the kind of instant critical mass that you get when you put 20 different businesses inside 14,000 square feet. It's just cool.
TWT: As the world shifts to being more sustainable, do you think that we will see more structures built from shipping containers in the future? 
CS: Yeah, I absolutely do. We've already been seeing it quite a bit. It actually has a name: cargotecture. We [Nelson+Stowe Development] have The Boxyard Tulsa and The Boxyard Research Triangle Park in North Carolina, and we are consulting on another boxyard in Missouri and one in Florida right now. 
But in addition to that, Container Park in Las Vegas is a lot of fun and there's some really interesting stuff out of the West Coast…many people are kind of getting into it. It's still pretty small in terms of the overall real estate industry, but it's a lot of fun. I think people are going to continue to play with stuff like this as long as there's an interest.