Australia's Axiom Holographics has created the world's first-ever hologram zoo with lifelike 3D images of animals. Located in Brisbane, Australia, animals such as giraffes, elephants, dinosaurs, and a colossal 82-foot whale are created and projected at the hologram zoo in life-like detail. A total of 50 holographic creatures are featured in the display.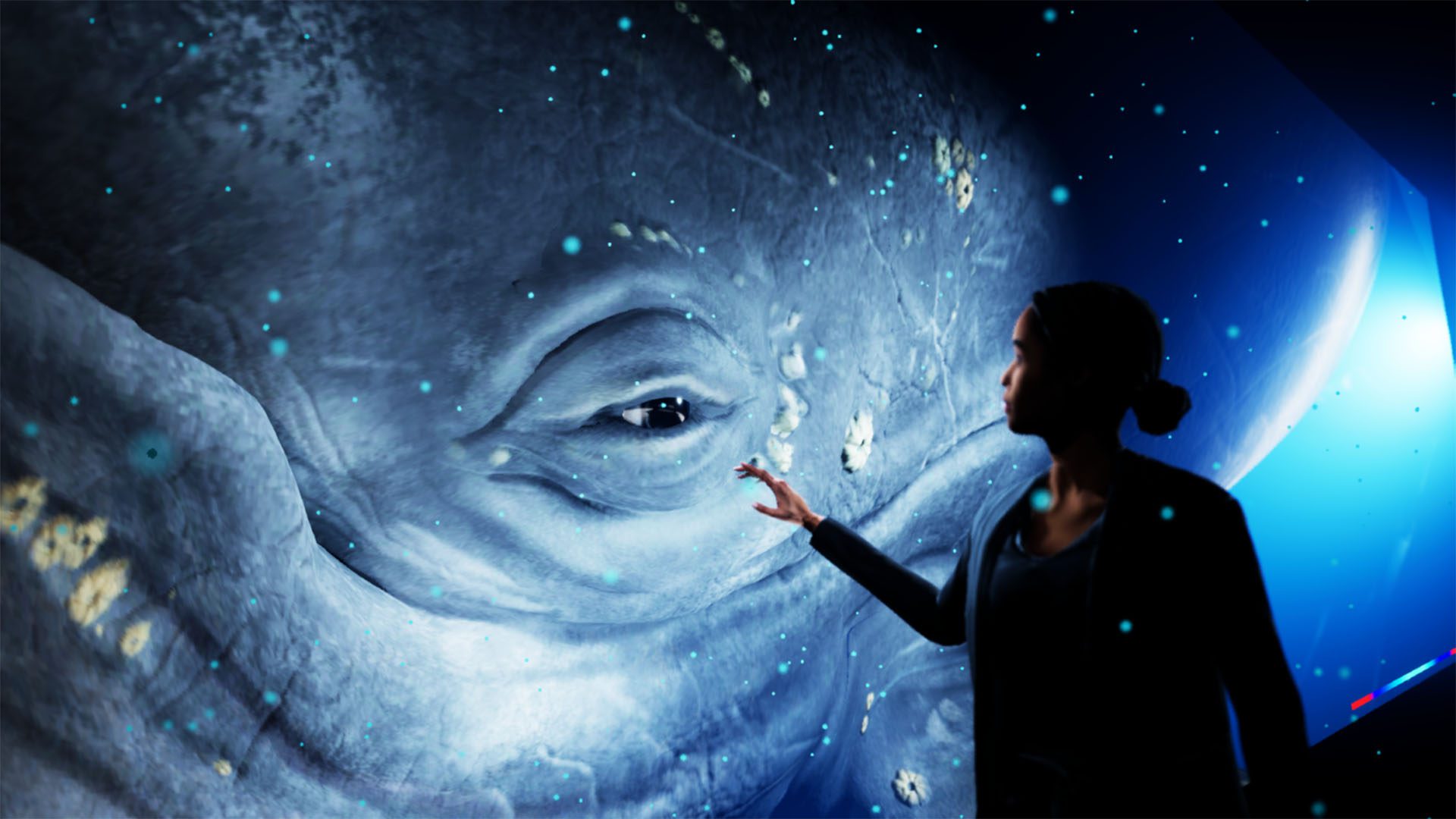 The hologram zoo isn't simply a showcase of animals, it's an immersive experience that takes you on a journey through nature from the vast plains of an African safari to the frigid landscapes of the Arctic.
The exhibit even transports you back in time to roam with dinosaurs, bringing to life the details of their prehistoric habitats. Other displays include undersea environments, allowing visitors to feel like deep-sea explorers as they walk through the zoo. A few of the smaller rooms also offer escape room-styled adventures featuring mythical creatures such as Dracula and Frankenstein.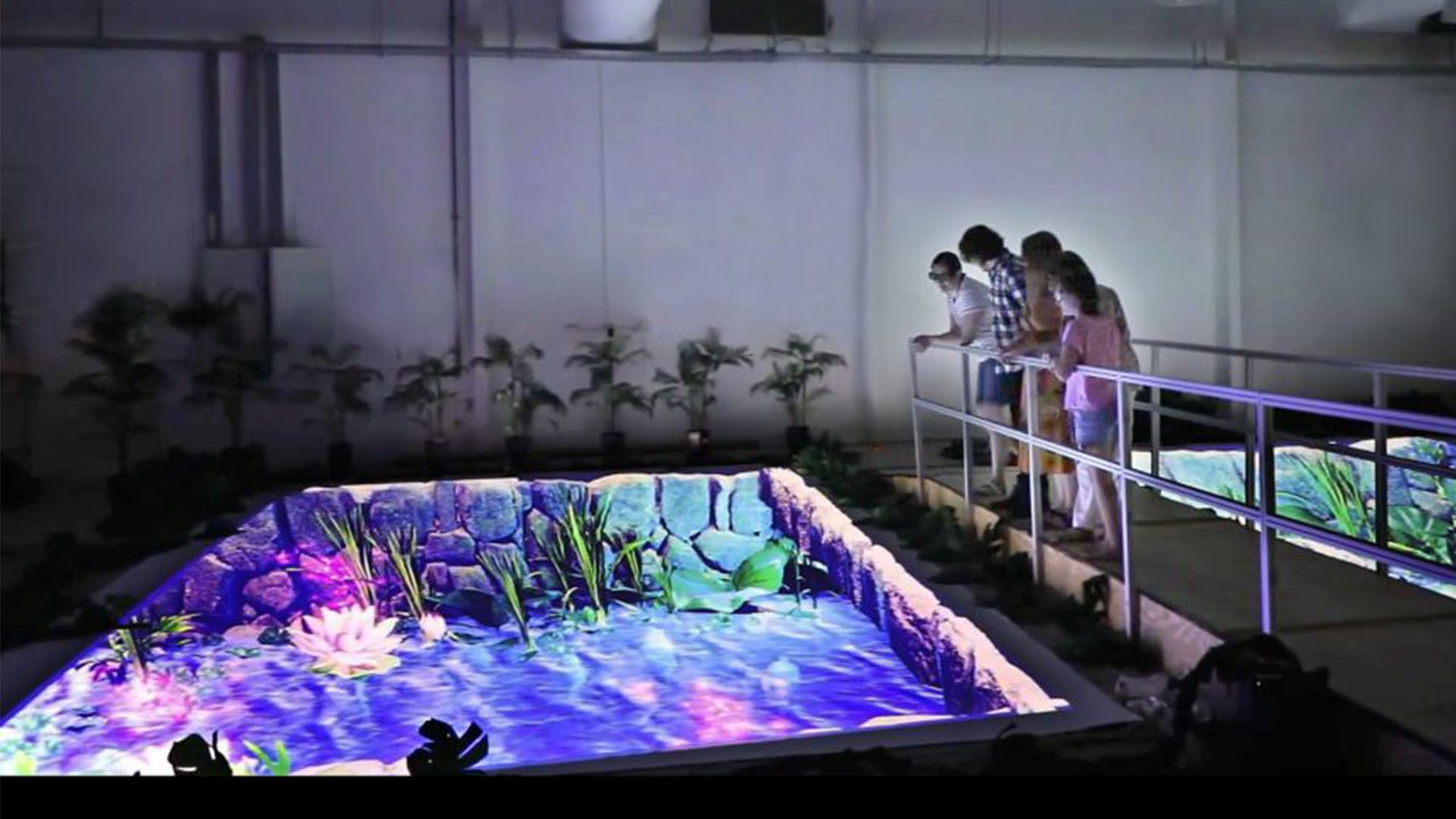 The exhibit uses cutting-edge holographic screen technology to render the virtual reality experience in such life-like detail. Inside the vast 16,000-square-foot holographic zoo, there are two 65-foot tunnels adorned with screens on three sides and 16-foot rooms with screens surrounding viewers on all four walls.
Additionally, the zoo includes 11 different four-player holographic arcade games inside a 5-m room and 2PAC-style projections in the restaurant area, which allows patrons to remove their glasses while still enjoying the experience.
The augmented reality zoo is built around a much larger version of Euclideon's multi-viewpoint 3D display tables and Unlimited Detail graphics engine. Visitors are given glasses, which are position-tracked, and the graphics engine generates a different image for every eye viewing the screens.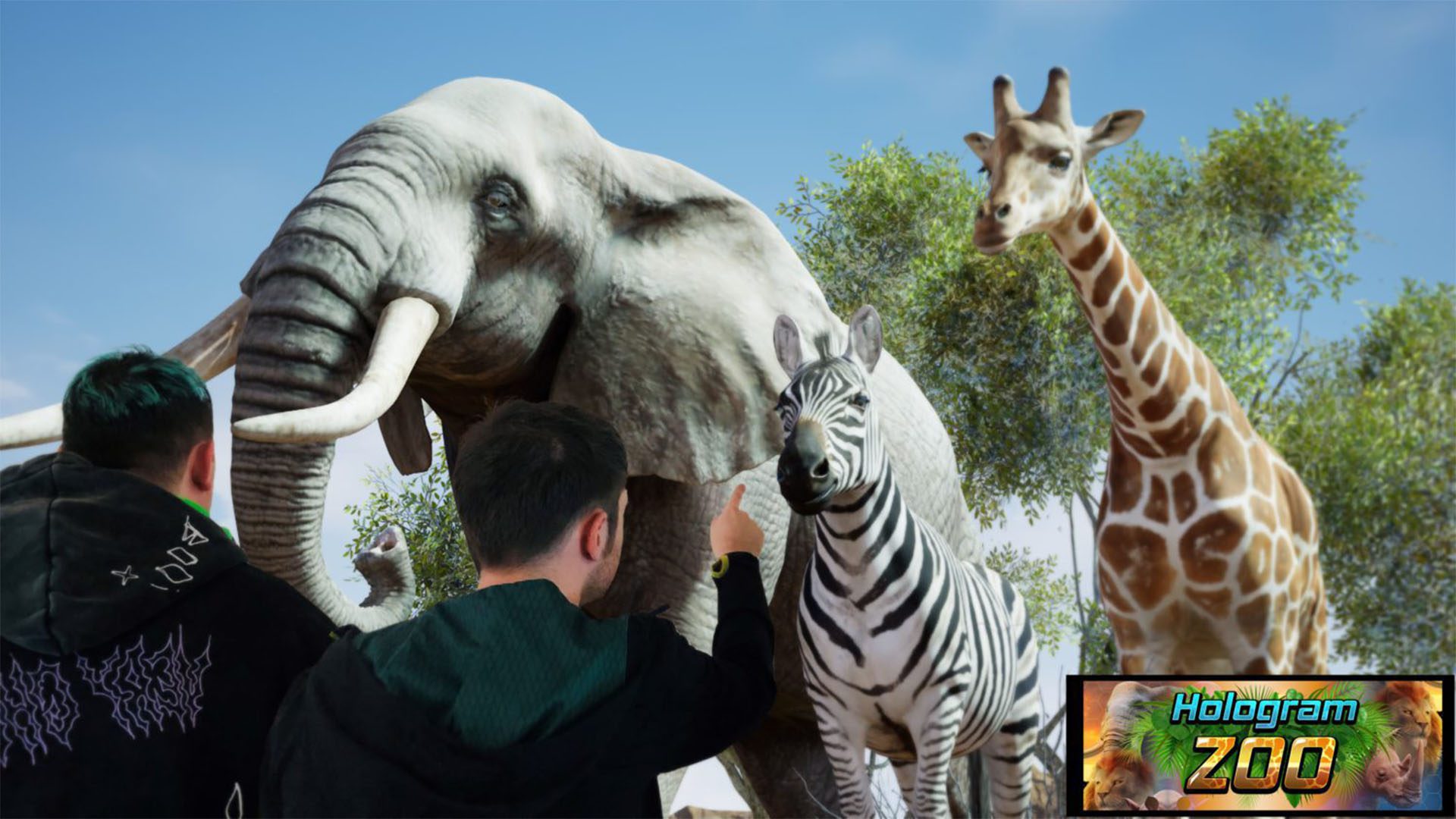 Designed to render whatever is happening from each eye's unique perspective, the perspectives are then combined into a single image projection. So, though it appears to be static on a TV to the naked eye, each lens is actually a crystal frequency separator that filters out everything but the image created specifically for that eye.
Axiom has also infused the exhibits with 4D effects, including wind, temperature, and smells to further heighten the realism. And, unlike VR headsets which can isolate the experience, Axiom's design allows multiple people to share the experience at once.
The idea for the hologram zoo came from Axiom's CEO, Bruce Dell, who envisioned giving guests an immersive experience that was impossible to replicate in a non-virtual environment. Axiom Holographics also has plans to expand its hologram entertainment centers to Texas, Japan, Europe, and more.
"Hologram entertainment centers are a fantastic way to be teleported to places that you could not normally visit, and you can experience things you would normally never see," says Axiom CEO Bruce Dell in a press release. "For example, I do not think people really know just how big a whale is, but when they see a giant life-sized whale swim past them at hologram zoo, they all seem to pause in reverent silence because it is something that they would normally never get the opportunity to see in real life. Our first Hologram Zoo is a test site to perfect the technology, we will then be opening hologram entertainment centers all over the world."