The 2022 NFL Season kicks off on Thursday, September 8 with a few notable technology innovations and changes across the league. 
Guardian Caps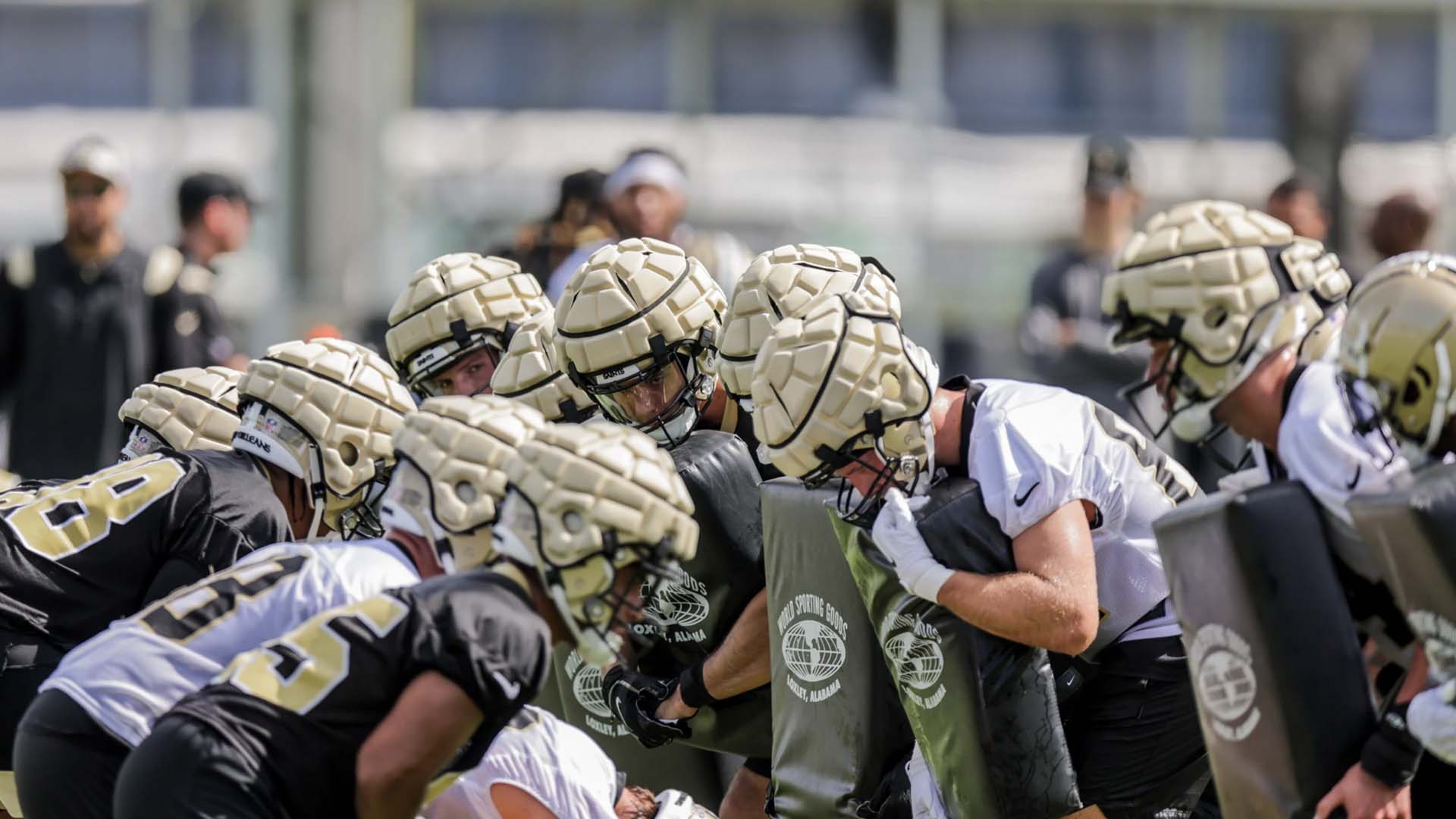 In all 2022 preseason practices up until the second preseason game, all offensive linemen, defensive linemen, tight ends, and linebackers were required to wear the Guardian Cap. After that, players can choose whether they wear them. The Guardian Cap is a padded covering that goes over the shell of a helmet to provide additional impact protection for players. When worn, it results in at least a 10 percent reduction in the severity of impact if one player is wearing it, and at least a 20 percent reduction in impact if two players are wearing them.
The caps have an outer "soft" material of the proper density, stiffness, and energy-absorbing properties that reduce the initial severity of the impact. The hard shell has low forces transmitted to it, thus conveying lower forces to the interior helmet padding and the head. 
The players' usage of Guardian Caps during the 2022 NFL season is still unknown, but some players like Steelers right guard Janes Daniels plan on keeping the caps because of their safety. As Daniels noted, "Anything that can help prevent long-term brain damage. Of course it's unfortunate, but brain damage is a part of the game, so even if it helps .005%, I'll still put it on."
Next Gen Stats' New Passing Metric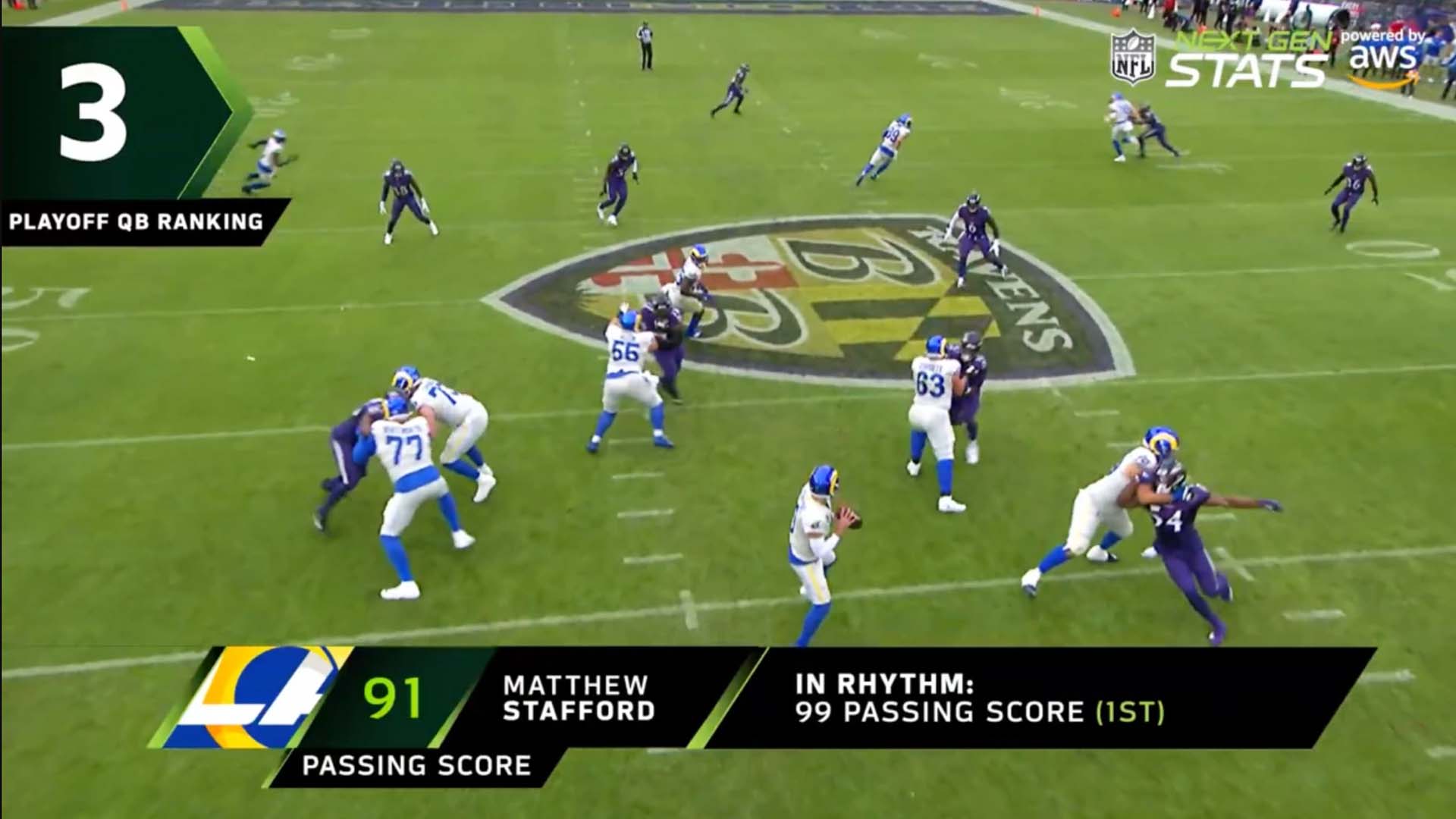 Even though it was introduced in January 2022, Super Bowl LVI was the only game that could use Next Gen Stats' new passing metrics. The new quarterback passing score will now be used for the 2022 NFL season. The new metrics could be key for teams to determine their starting quarterbacks. 
The score isolates a quarterback's contributions from those of the team in a data-driven way, measuring the quarterback's decision-making and pass execution based on the game clock and the pressure he was under. The new Passing Score was developed using a complex statistical model called the Spliced Binned-Pareto method, and it can place a quarterback's performance within the context of expected performance across the league.
Amazon Prime Video for Thursday Night Football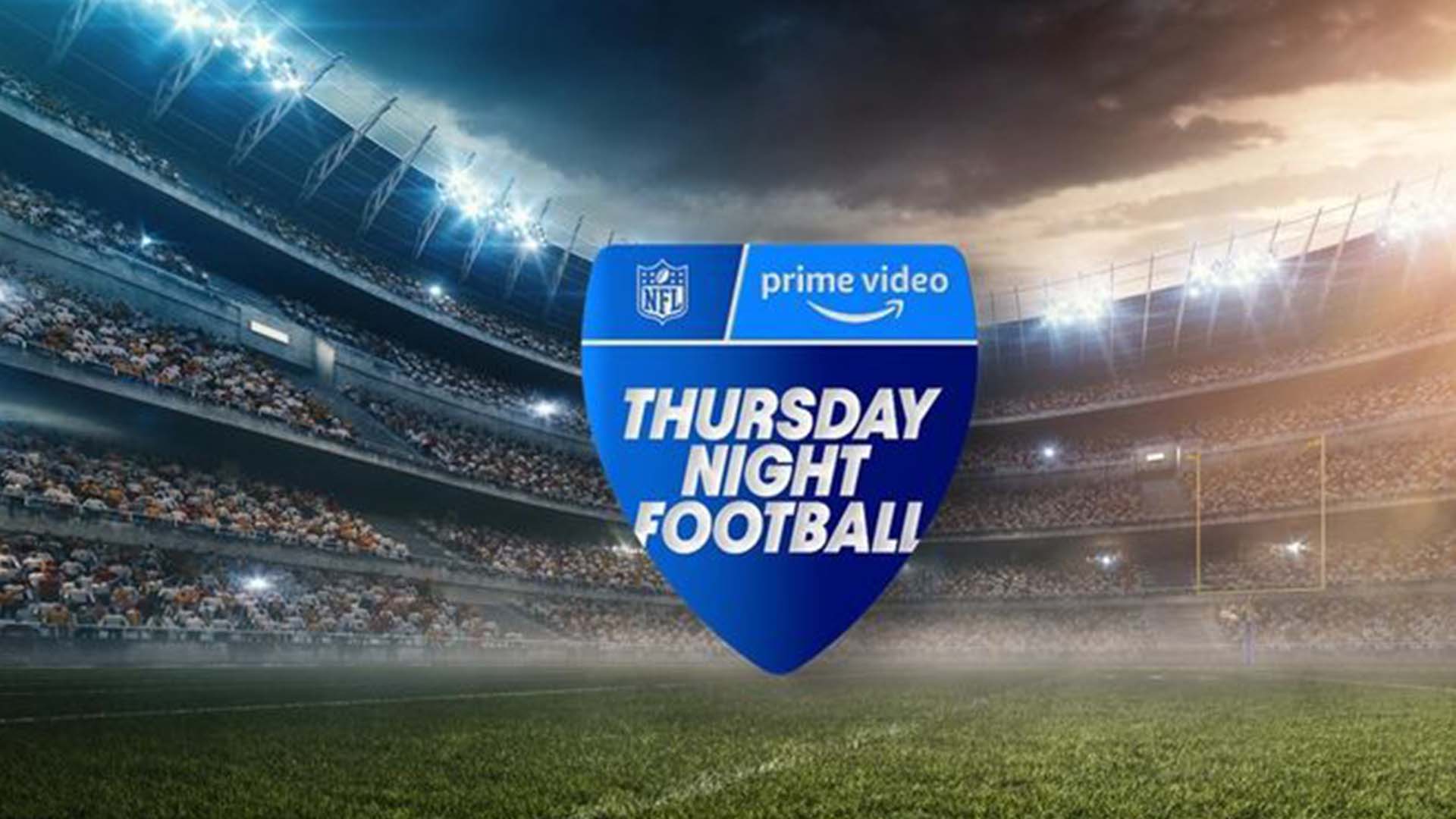 For this NFL season, Amazon Prime Video is the home of Thursday Night Football. This marks the first time in league history a streaming service will be the solo carrier for a package of national games, and people will need to sign up for an Amazon Prime account or a Prime Video membership to watch the games. 
To bring fans in, live games will automatically start playing when people log onto Amazon.com, and viewers can watch, record, or start from the beginning of the broadcast. To further set itself apart from other broadcasters, Amazon will give users the ability to see real-time statistics on screen using its X-Ray technology. These statistics include standard stats like yards and touchdowns and next-generation figures such as acreage time for quarterbacks to throw and yards after contact for running backs and receivers. The players will wear uniforms enhanced with Amazon Web Services chips to give viewers instant updates. 
Checkout-Free Concessions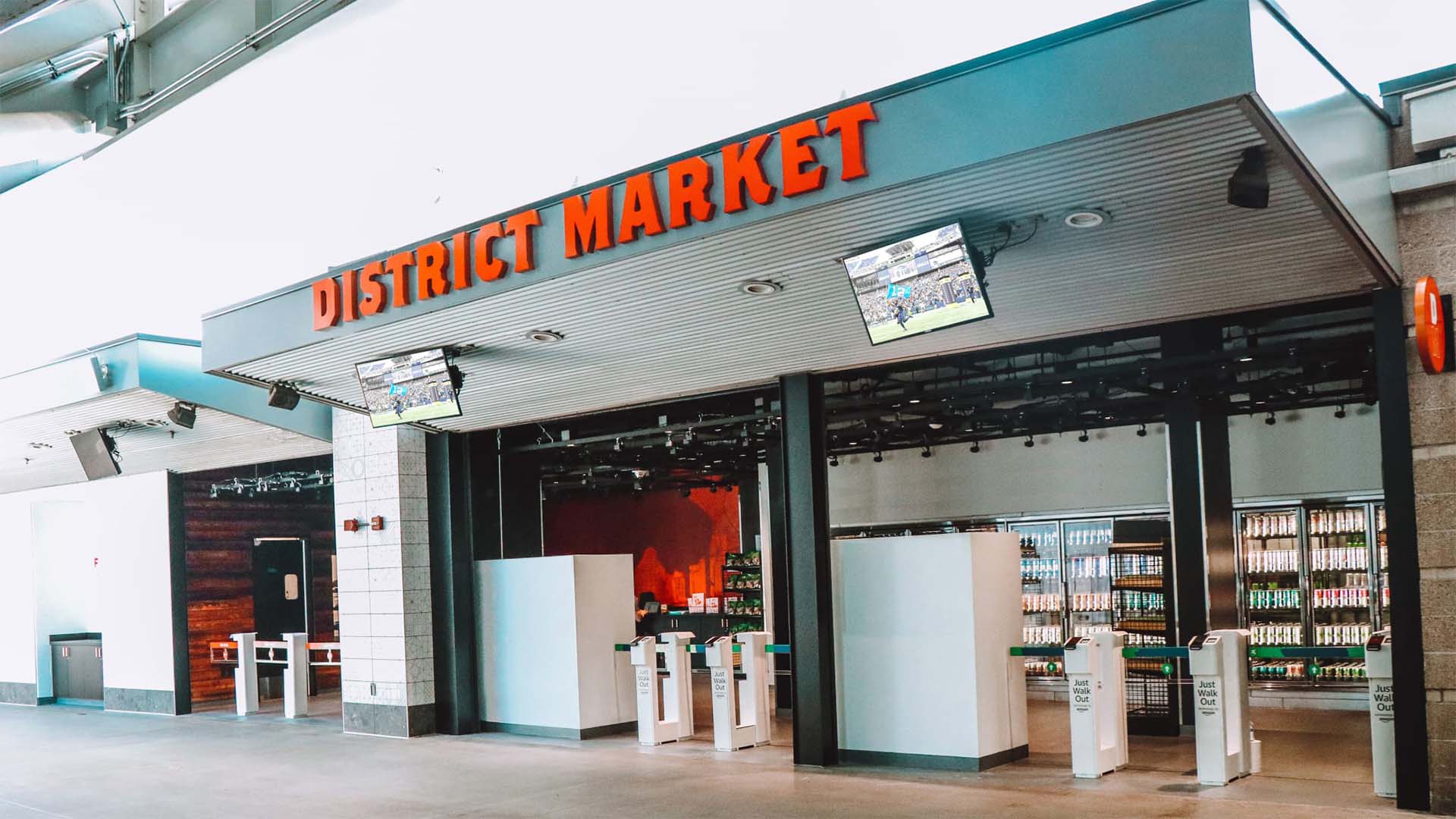 The Seattle Seahawks were recently named the NFL's most innovative team, and their home stadium Lumen Field is a good representation of why. In August, the team and stadium announced their plans to modernize the stadium's concession experience with a new store powered by Amazon's Just Walk Out and Amazon One technology. The store, called District Market, will be open for the Seahawks' regular-season opener, and it will enable fans to spend less time waiting in line for concessions and more time enjoying the game. 
The technology, already used in stores around the country, offers a contactless, checkout-free shopping experience. District Market will offer a selection of alcoholic and non-alcoholic beverages and game day snacks and cuisine. To enter, fans will either insert their credit card at the entry gates or hover their palm over an Amazon One device. Once inside, shoppers will take what they want and then leave; the Just Walk Out technology determines what they take, and the credit card or Amazon One ID will be charged. 
Lumen Field is the first NFL stadium to implement both Amazon technologies in a single store, but other stadiums could soon follow suit.