The current teacher labor shortage has caused ripples throughout school districts across the country. Since the beginning of the pandemic, the number of employed K-12 teachers fell by 6.8 percent, and a National Education Association (NEA) survey found that 55 percent of educators are thinking about leaving the profession earlier than they had planned. To combat the teacher labor shortage, states and schools have been implementing a variety of strategies and programs to combat the shortage, retaining current teachers and recruiting new ones.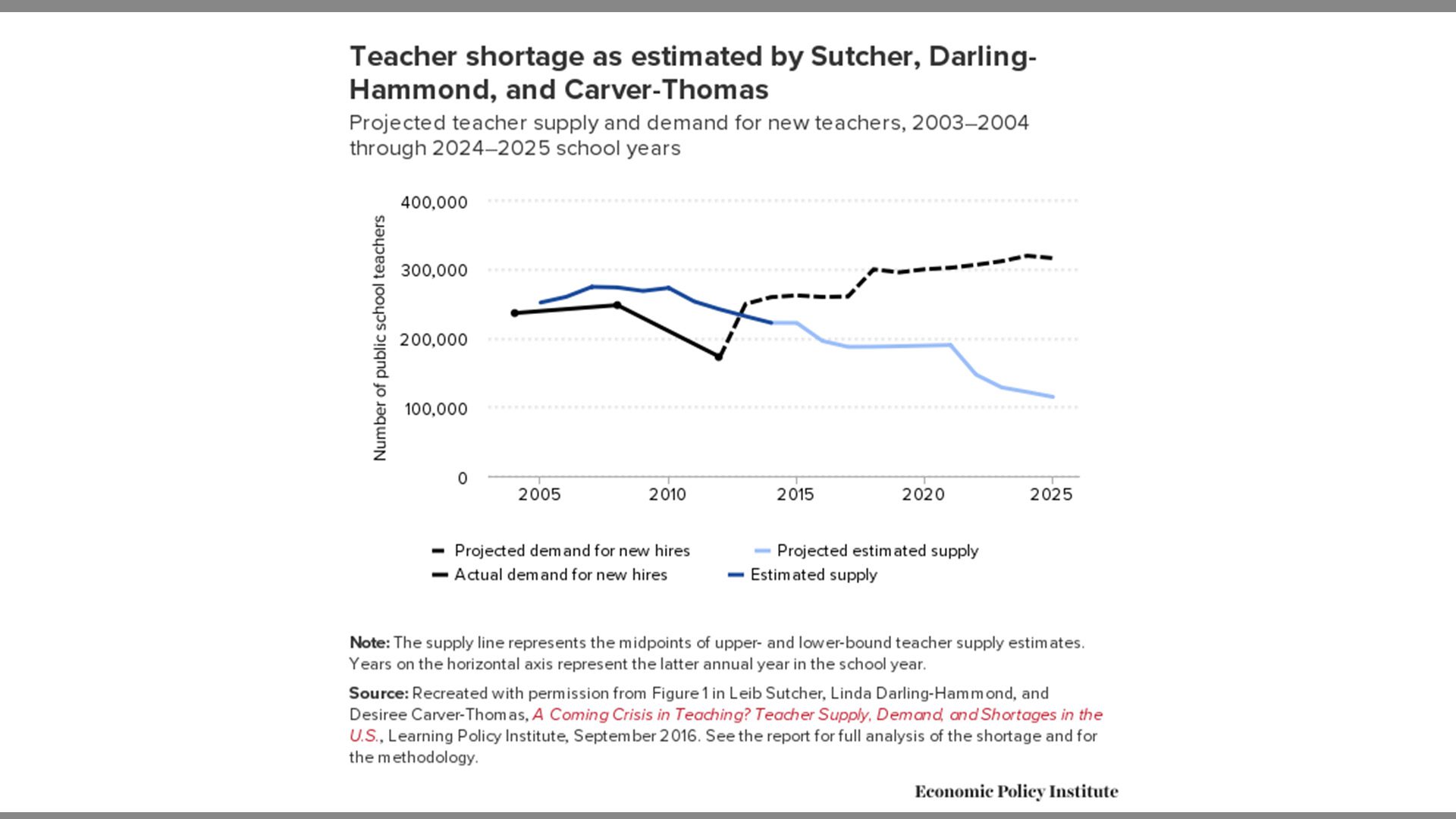 Increased Pay
One of the most common causes of the teacher labor shortage is teachers' stress about money. Teachers' salaries have been largely stagnant over the past decade—they make on average $2,150 less than they did 10 years ago, adjusted for inflation. There is also a 19 percent weekly wage gap between teachers and other college-educated professionals. In a recent RAND survey of teachers who voluntarily left teaching during the pandemic, 64 percent of respondents said that their pay was not sufficient to merit the risk or success of their position. One-third of the respondents also held second jobs while teaching.
In response, states like Alabama and New Mexico have begun raising salaries across the board to make teaching more competitive. Similarly, Florida and Georgia are using federal recovery aid to provide bonuses. 
Some districts have taken matters into their own hands. For example, the Los Angeles Unified School District gave all teachers a 5 percent raise and stipends worth up to $2,500 for their additional work during the pandemic. 
Hiring Additional Staff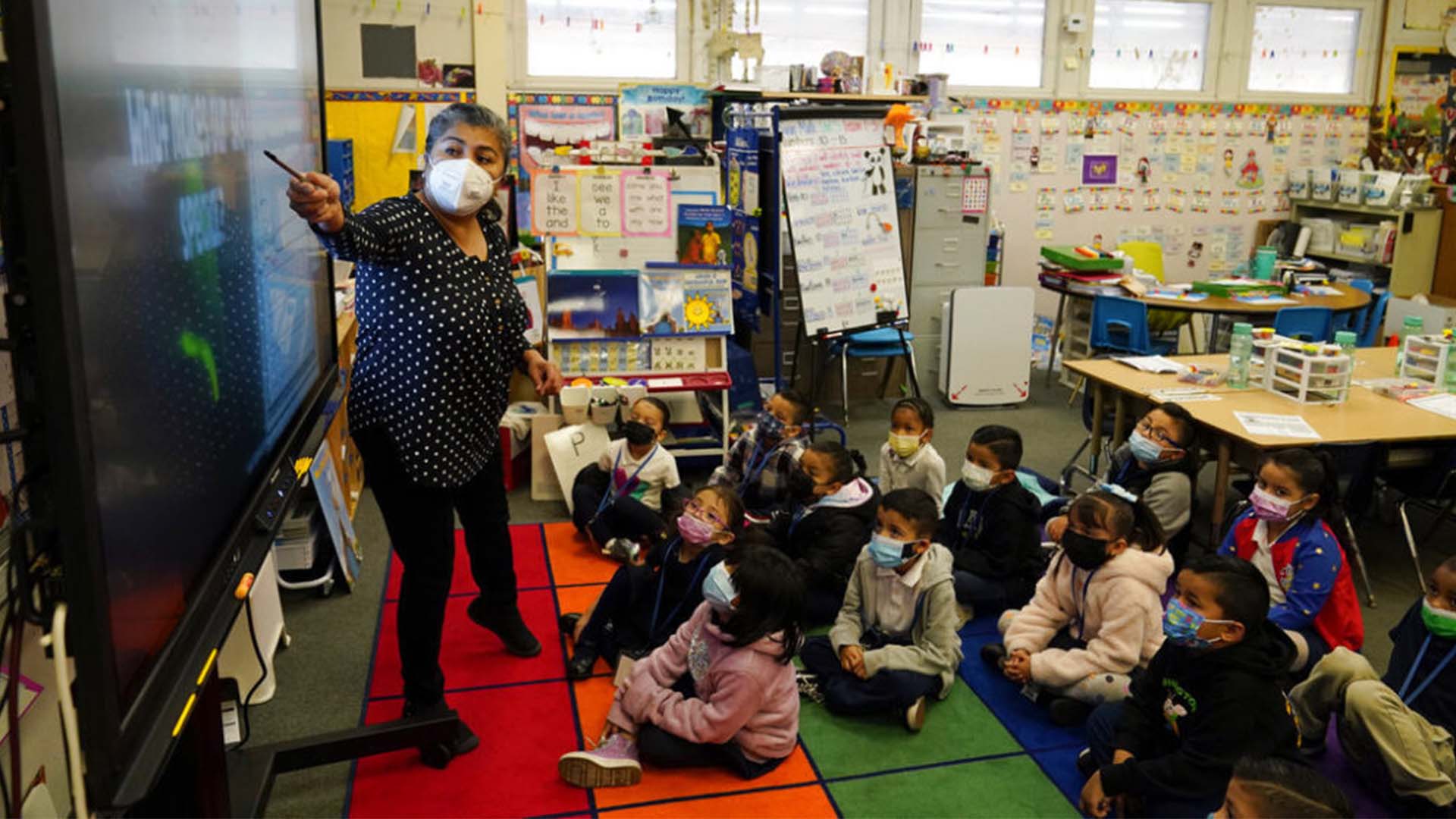 Another strategy is hiring additional staff to reduce caseloads and class sizes with the hope to relieve teachers' stress. For example, California invested $1.1 billion to hire additional staff in its highest-poverty schools. The Iowa City Education Association also used federal recovery funds to hire learning specialists to provide additional support for learning recovery. 
When there isn't enough qualified staff available to fill these new positions, teacher candidates are also being used to serve as part-time substitutes, tutors, and more. New Mexico, for example, is allocating $37 million in federal recovery funding to hire 500 new educational assistants. This is a win-win solution: teacher candidates benefit from receiving paid experience and districts can fill staffing needs. 
Four-Day Weeks
Amidst countries like Belgium and Iceland switching to a four-day work week, some schools are moving to four-day weeks as a way to attract and retain teachers during the current teacher shortage. The policy typically involves lengthening the remaining four school days and adding extra student learning support so students do not fall behind. 
As of 2020, over 660 schools in 24 states use four-day weeks; more districts are announcing plans to adopt the shorter week soon. For example, in the past two years, the number of school districts in Missouri that have adopted the four-day week has nearly doubled, likely surpassing 140 in the upcoming school year. As Mallory McGowin, a spokeswoman for the Missouri Department of Elementary and Secondary Education, said to Education Week, "More and more now, the option is used as a teacher recruitment and retention tool."
Residency Programs
Similarly, other districts and universities have created teacher residency programs to provide future teachers the opportunity to get paid to be in a classroom setting while receiving guidance from expert teachers. This not only prepares incoming teachers but also fills future positions, with many of the residency programs requiring residents to teach in the district for a minimum number of years. 
For example, Illinois invested $6.5 million in 2021 to support mentoring for new teachers who are beginning their careers amid the unprecedented challenges of COVID-19. New Mexico also passed legislation in 2022 that provides $15.5 million to support teacher residencies, including a $35,000 minimum stipend for residents. 
Colleges are taking part in residency programs as well, such as Adelphi University in New York. Adelphi offers a program for residents to co-teach in classrooms 3-4 days per week and substitute teach 1-2 days per week. Many residents are subsequently hired to become permanent substitute teachers for the remainder of the school year. 
Electric Vehicle Chargers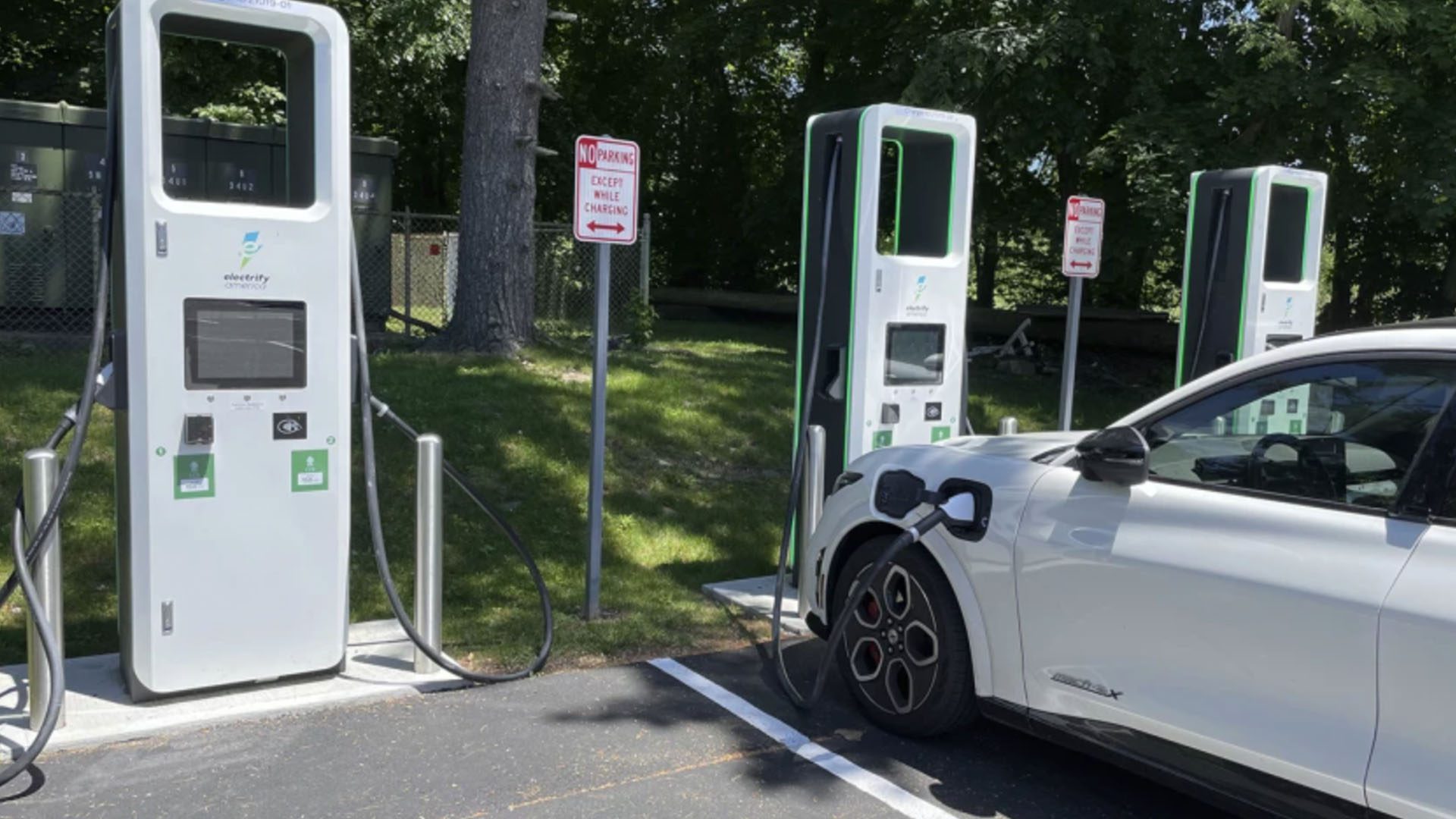 Other school districts have gotten more creative amidst the teacher shortage. Take the Schoharie Central School District in upstate New York, for example. The district has had trouble filling vacant positions in schools, and superintendent David Blanchard noticed that many of the school district's staff drove electric vehicles. 
Starting September 1, the district's single K-12 campus will have eight charges, enough to charge 16 electric car spots. Blanchard hopes the new spots will help the district attract applicants for vacant positions. As he told EducationWeek, "These days we're trying to do anything we can to attract teachers and employees."
For more education news, check out innovative back to school products, how NFTs are shaping education, schools with the best study abroad programs, and what the future of education looks like.