From March 24-27, designers, brands, guests, models, and the press joined forces for a fashion week. With runway shows, discussions, presentations, shopping, and afterparties, it looked similar to any other Fashion Week except for one thing—the entire fashion week took place in the metaverse. 
All About Metaverse Fashion Week
The first Metaverse Fashion Week was hosted on Decentraland, a 3D virtual world and browser-based platform. Its software runs on the Ethereum blockchain, and users can buy and sell virtual plots of land as NFTs while exploring, interacting, and playing games in the virtual world. Unlike traditional fashion shows which are exclusive and not accessible, Metaverse Fashion Week was free to anyone who could log in to the metaverse. 
As guest panel talk curator, David Cash, explained:
"We've sought to present fashion in every form possible, from runway shows to retail experiences, fashion presented as art, film, photography, and even fashion presented in ways that extend beyond the confines of reality—as, in the metaverse, anything is possible".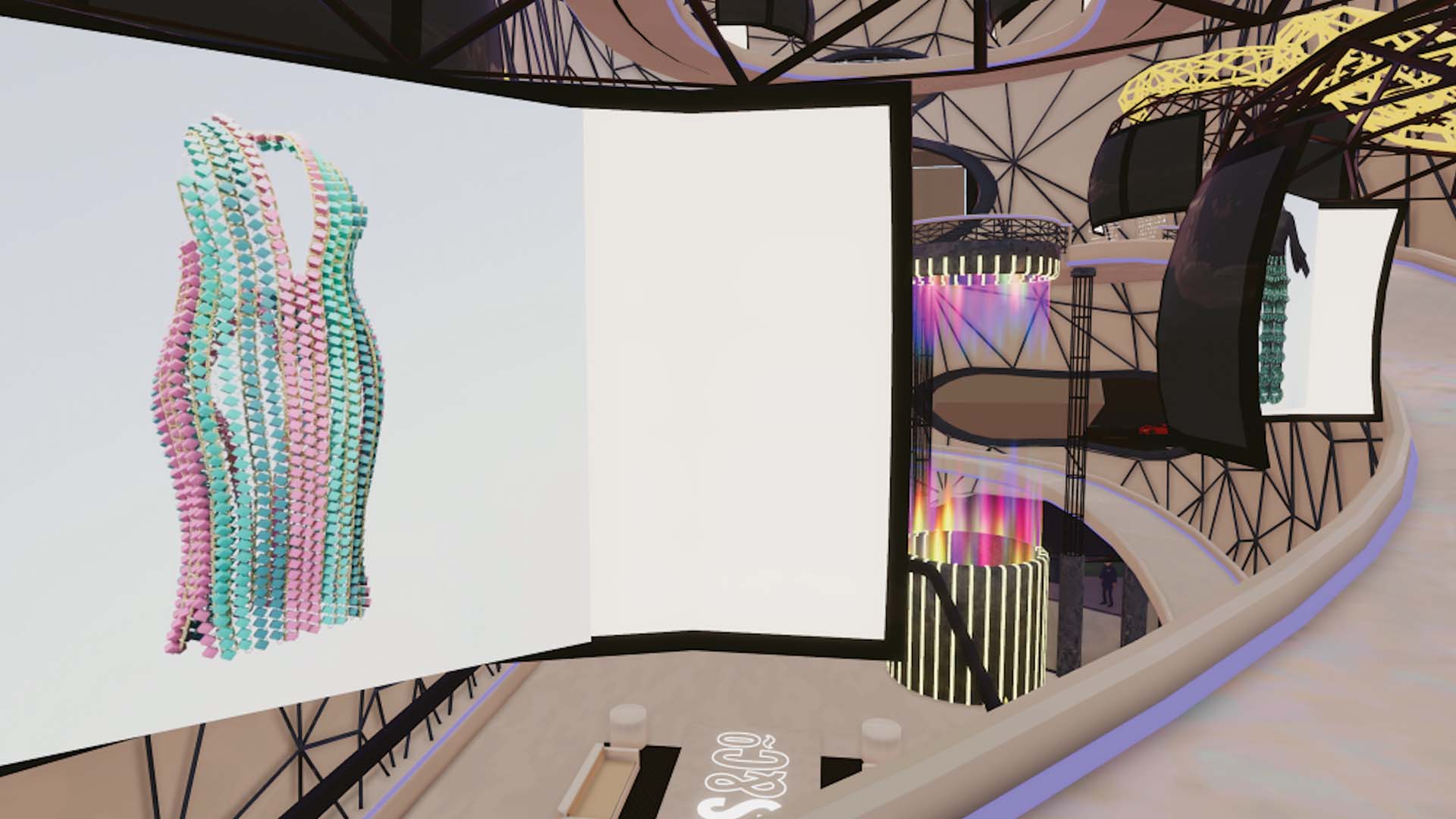 The show was kicked off by London-bsed retailer Selfridges' opening of their new metaverse store located in Decentraland's fashion district. The launch offered visitors a guided tour of the past works, history, and highlights through NFTs.
Throughout the week, participating brands exhibited digital garments on avatars walking on virtual catwalks; the catwalks were custom-designed for each brand's theme. The brands ranged from everyday clothing like Forever 21 and Selfridges to high-end fashion like Dolce & Gabbana, Boss, Dundas, and Elie Saab. 
During the events, users were able to purchase some of the runway items as NFTs to dress their avatars. Some brands offered their NFTs to be tradable for the physical version of the article, meaning that a person could buy a digital item via an NFT and redeem the NFT to receive the brand's physical complement. To buy a wearable, users needed an Ethereum wallet.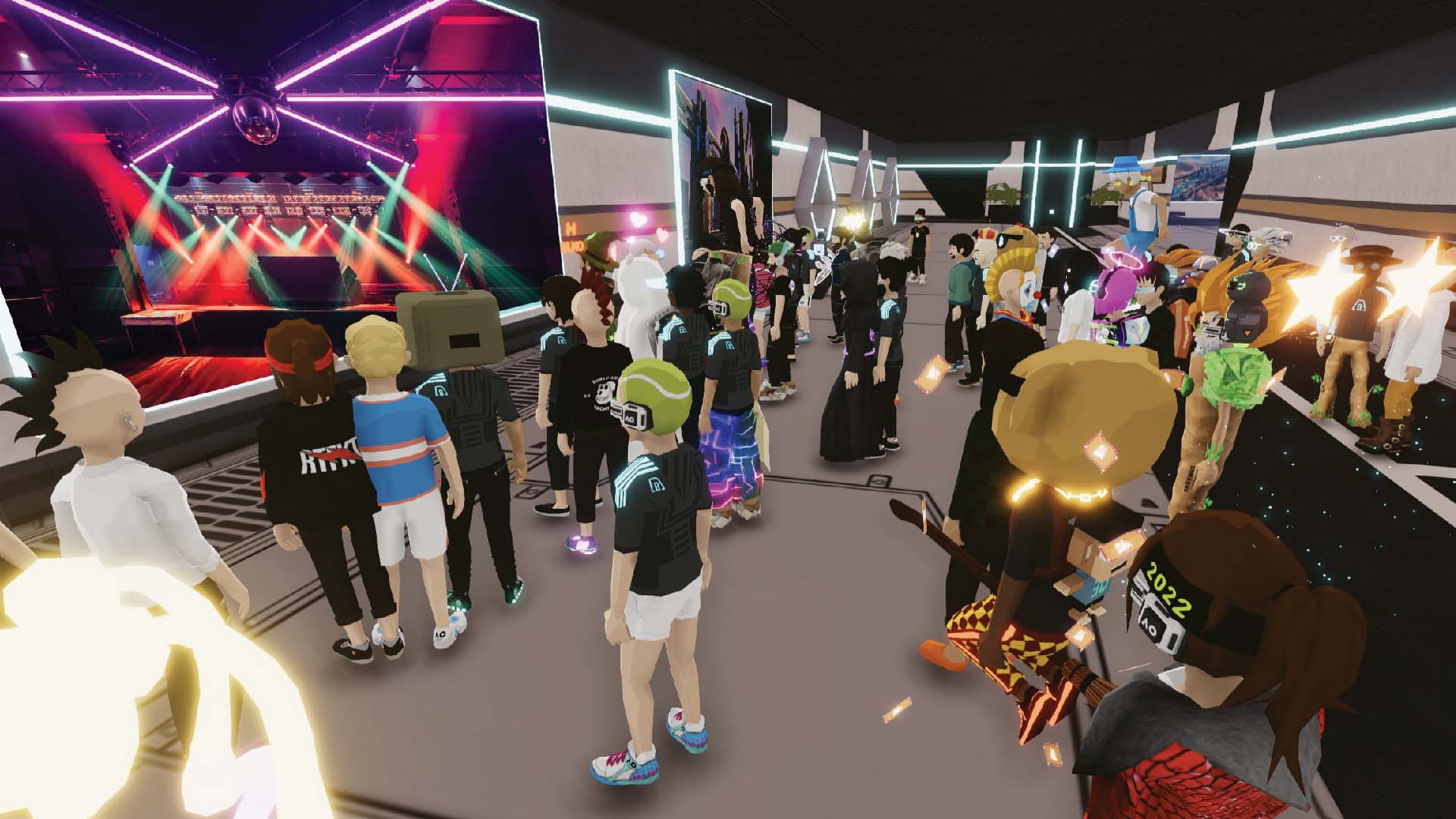 For example, Watchmaker Bulova presented a Special Edition version of its Computrom wristwatch.  The watch is available for purchase for the visitors in a wearable avatar version and in a physical version.
In addition to fashion shows and shopping, Metaverse Fashion Week also featured expert panels, after parties, and concerts. For example, Giovanna Casimiro, the head of events at Decentraland, discussed the future of digital fashion. Similarly, Justin Banon and Victoria May of Boson Protocol joined metaverse expert Cathy Hackl and designer Tommy Hilfiger for a chat discussing metaverse fashion. 
After parties ranged from DJ Bob Sinclair hosting the first-ever dance competition in the virtual world in collaboration with NFT platform Exlusible to DJ ICYKOF playing music alongside a brand launch. One of the biggest names in the Latin American and Spanish music scenes, rapper and singer Nicki Nicole, also performed at an after-party at MVFW.
I WANNA GET LOW! 🎵🎶🎵@Grimezsz @AUROBOROS_LTD @decentraland pic.twitter.com/5BSmxPHWRh

— Vitalis (@Vitalis137) March 27, 2022
Singer-songwriter Grimes closed out the world's first fashion week in the metaverse with a DJ set. Grimes took the stage, via their digital avatar, in a creative, out-of-this-world stage that truly embodied the future of fashion and concerts.
Fashion in the Metaverse
Decentraland's Multiverse Fashion Week follows the growing trend of fashion brands tapping into the virtual world in the past two years. In 2020, Helsinki's Fashion Week, Balenciaga's "Afterworld" game, and Hanifa's digital runway graced headlines for their step into the metaverse. In September 2021, Balenvaiga collaborated with Fortnite. The brand's real-life tees, shirts, hoodies, hats, and jackets come with a price tag of $395 to $1,200; the digital Fortnite version cost about $2 to $12.
Also in September, Dolce & Gabbana set a record with its "Collezione Genesi" nine-piece NFT collection auction. The auction made about 1,885 ETH, valued at nearly $6 million at the time of the auction.
1/ Another look at Collezione Genesi, @DolceGabbana's truly historic debut NFT collection exclusively in partnership with UNXD. 9 incredible, one-of-a-kind items with unrivaled digital, physical, and experiential benefits. Auction starts September 20th on https://t.co/gcFkmUax6V pic.twitter.com/Q8AMePhliH

— UNXD. (@UNXD_NFT) September 12, 2021
More recently, brands like Gucci and Ralph Lauren have opened virtual pop-ups on metaverse platforms Roblox and Zepeto. Nike and Vans, among others, have permanent spaces in Roblox.
Metaverse Events
While this was the first fashion week hosted in the metaverse, it was by no means the first major event hosted there. In October 2021, Decentraland hosted a four-day music festival with acts like deadmau5 and Autograf, among 80 other artists, which attracted 40,000 people. 
Rob Lowe even hosted the Giving Back Fund Super Bowl LVI Party in the metaverse in the VR app Horizon Worlds, Meta's social VR experience and platform. The party featured a red carpet, avatar photo booth, social impact theater, and auction.
In terms of work, companies like Meta have been at the forefront of turning work from home into work from the metaverse, with applications like Horizon Workrooms. Horizon Workrooms allows employees to collaborate and work with their colleagues in real-team in the metaverse. Microsoft is pursuing similar goals with "Mesh for Teams."