Betterguards' NBA-recognized ankle brace is now available to purchase in the United States. The ankle brace was recently named the Best Technology for Injury Prevention and Recovery at the Sports Technology Awards.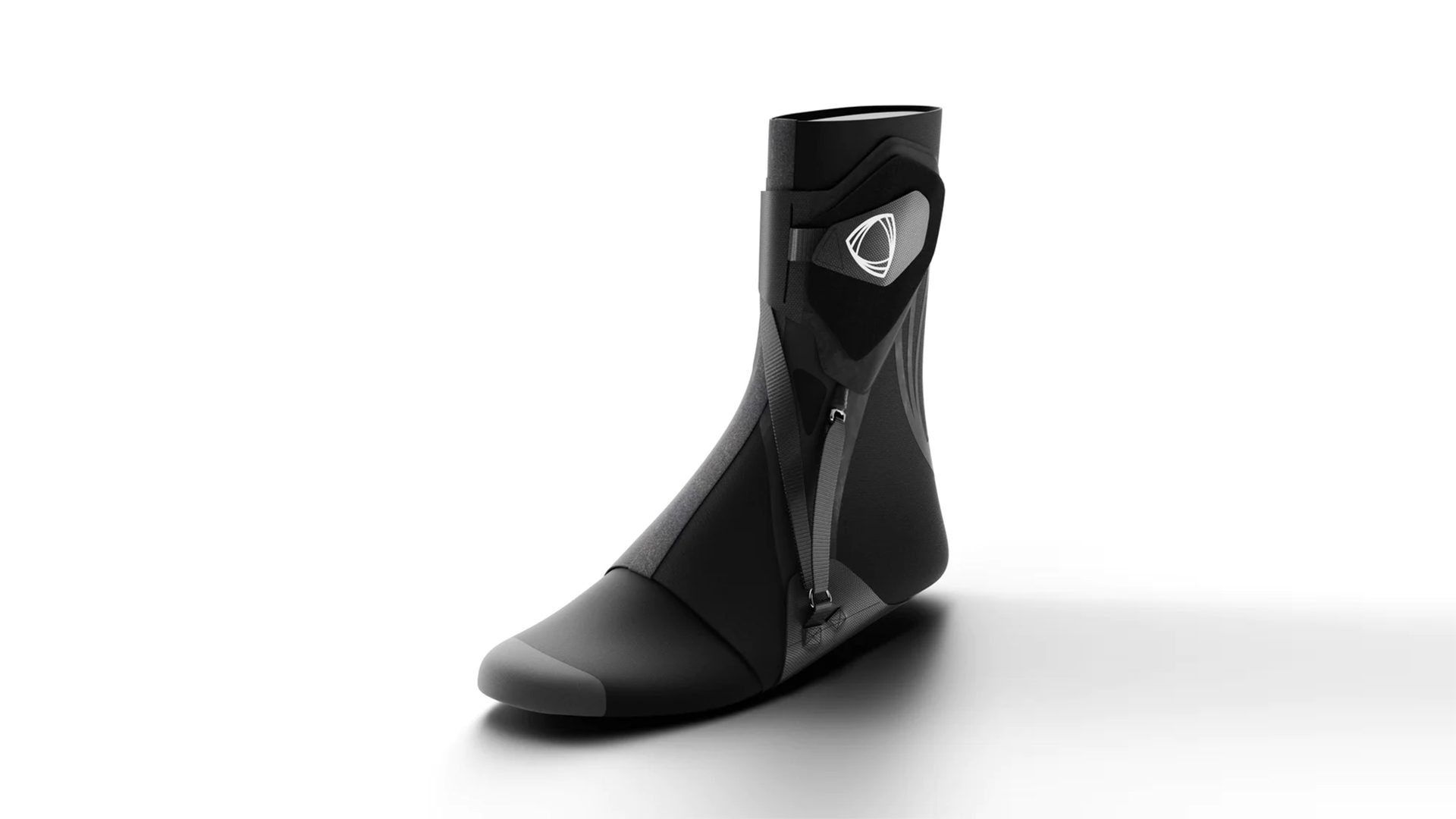 Award-Winning Technology
Unlike conventional ankle braces, BetterGuard offers full protection and a full range of movement. The ankle brace uses a mini-piston to stabilize athletes' ankles during critical movement. The mini-piston, patented as the BG Power, is placed on the outside of the ankle and is integrated into shoes or braces. It is velocity-dependent, which means that it works like a seatbelt in a car. 
The intelligent fluid system is only activated when a critical situation occurs, stabilizing the ankle when it is twisted or rolled. After the danger is over, the BG Protection System is automatically released, and the wearer's foot can move naturally again. This prevents and reduces the severity of common ankle injuries such as torn ligaments and sprains. 
The BetterGuard underwent a great deal of internal testing before its release, including the development of various test benches in order to validate the development steps. For example, the gait simulation test bench used artificial ankle joints to evaluate the longevity of the system at different running speeds and different shoe types. Similarly, a tilting platform evaluated the protective effect in simulated twisting on artificial ankles with and without the ankle guard. 
External studies were also conducted to further ensure injury protection. The studies found that the BetterGuard has a higher inversion reduction and subjective comfort as compared to placebo and unbraced conditions, as well as a similar protective effect as rigid conventional braces. An incidence study is also currently in progress in professional German handball, basketball, and volleyball teams to analyze the frequency of ankle injuries with BetterGuards. 
BetterGuards & The NBA
As one of the five companies chosen to participate in the NBA Launchpad in 2022, BetterGuards is currently being tested in the league to determine the potential injury prevention benefits. The NBA Launchpad program looks to source, evaluate, and pilot emerging technologies to innovate the NBA.
NBA stars Franz and Moe Wagner of the Orlando Magic are among those already utilizing the BetterGuard in the United States. According to Franz, "As professional athletes, we take special care of our bodies and we need a brace that not only provides protection but also allows for freedom of movement. We've tried many ankle braces over the years, but nothing comes close to offering the full range of motion and intelligent protection of The BetterGuard."
Moe added, "The BetterGuard is an essential ingredient to maintain health and performance in the NBA, where nearly every player has missed time due to ankle injuries…Unlike conventional braces, the BetterGuard offers unprecedented, 360-degree freedom of movement and protection precisely when I need it."
To get 10% off of a BetterGuard, use the code "tomorrows_world_today" HERE.