Digital health and wellness technologies have been gaining popularity since the start of the COVID-19 pandemic. Unsurprisingly, digital health was at the forefront of this year's Consumer Electronics Show (CES) in Las Vegas, with notable speakers, announcements, events, exhibitors, and even a startup pitch competition. 
At Home Urinalysis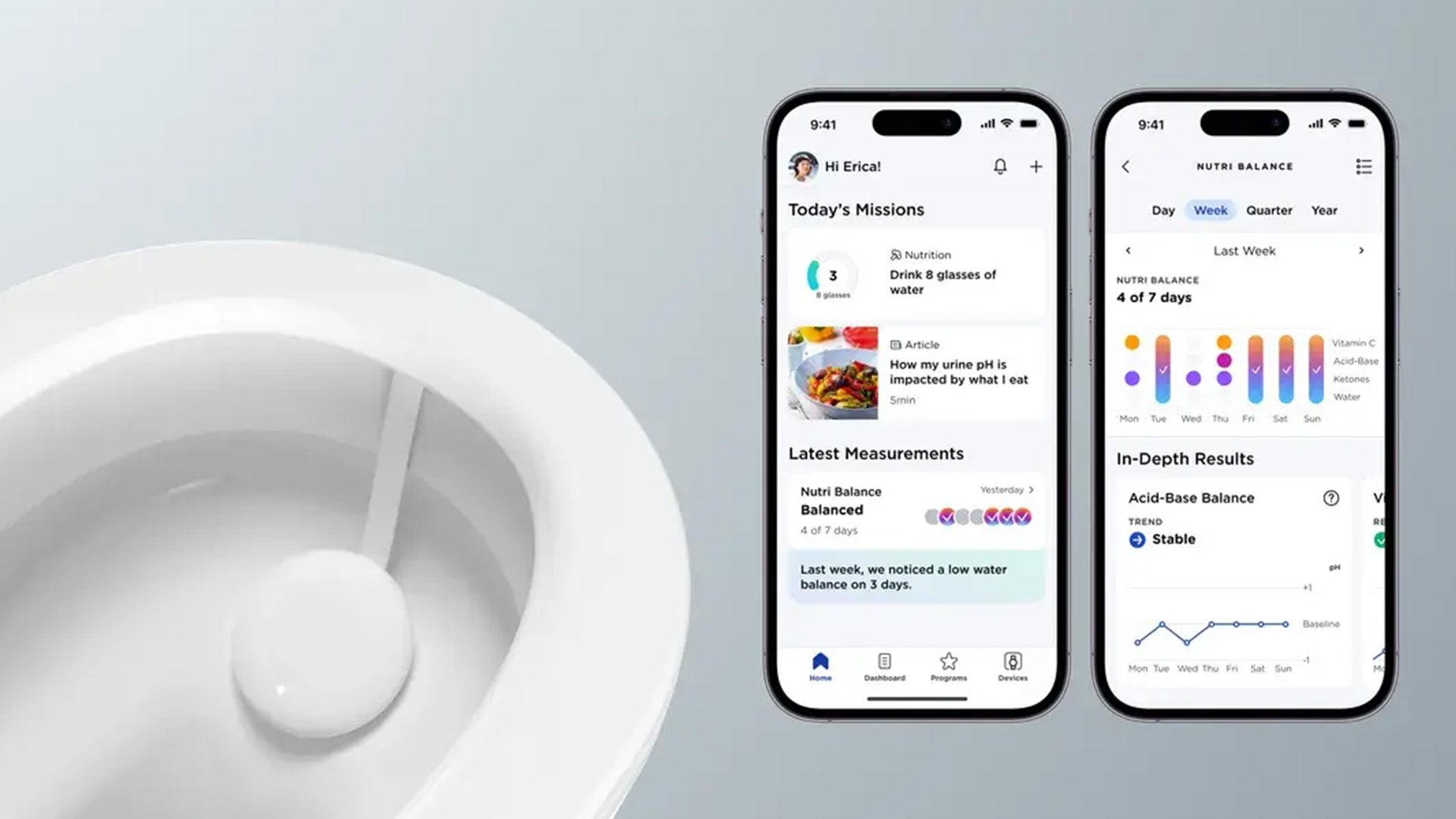 At CES 2023, Withings announced U-Scan, a pebble-shaped device that dangles by a toilet bowl to scan users' urine for biomarkers such as hydration and vitamin levels. It will debut this year in Europe with two types of replaceable consumer health cartridges; medical versions will track more specific health conditions in the future. U-Scan's chemical analysis of urine is connected to a smartphone app that offers suggestions like workouts, dietary changes, and recipes based on the test results.
Medical Grade Ring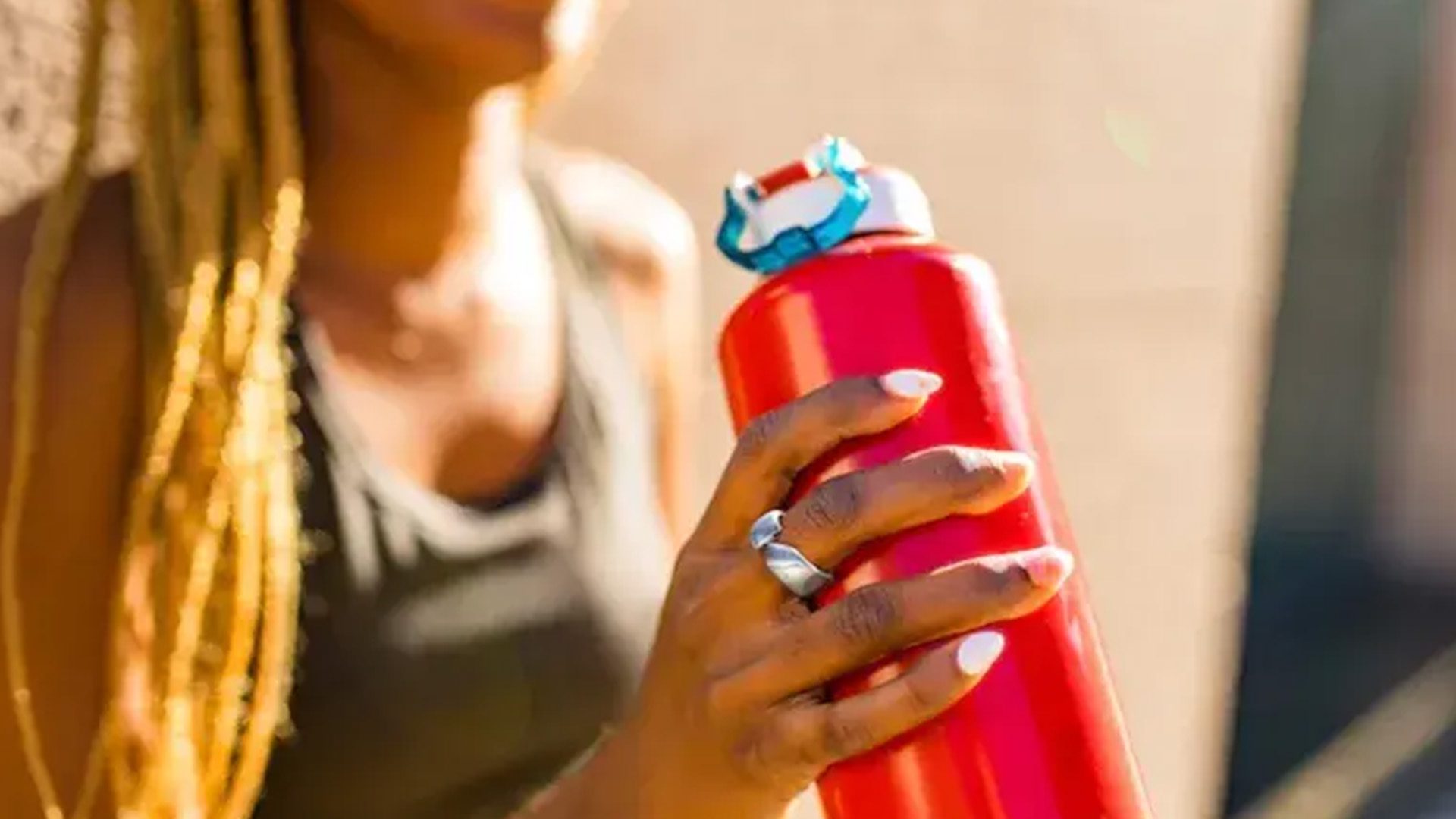 After announcing the Movano ring at last year's CES, healthcare solutions company Movano Ring upped the ante this year with its new smart ring, Evie. If cleared by the FDA, the ring will be the first consumer wearable that is also a medical device. Evie is specifically designed to give women a full picture of their health, including resting heart rate, period and ovulation tracking, sleep stages, SpO2 levels, skin temperature variability, and more. 
The data is delivered through a mobile app to simplify how data is presented and turn the data into actionable insights. As Dr. John Mastrototaro, the CEO of Movano Health, explains, "We are bringing together medical-grade biometric data and insights in a comfortable and contemporary wearable that allows women to take ownership of their unique health journey." 
Potentially Life-Saving Selfie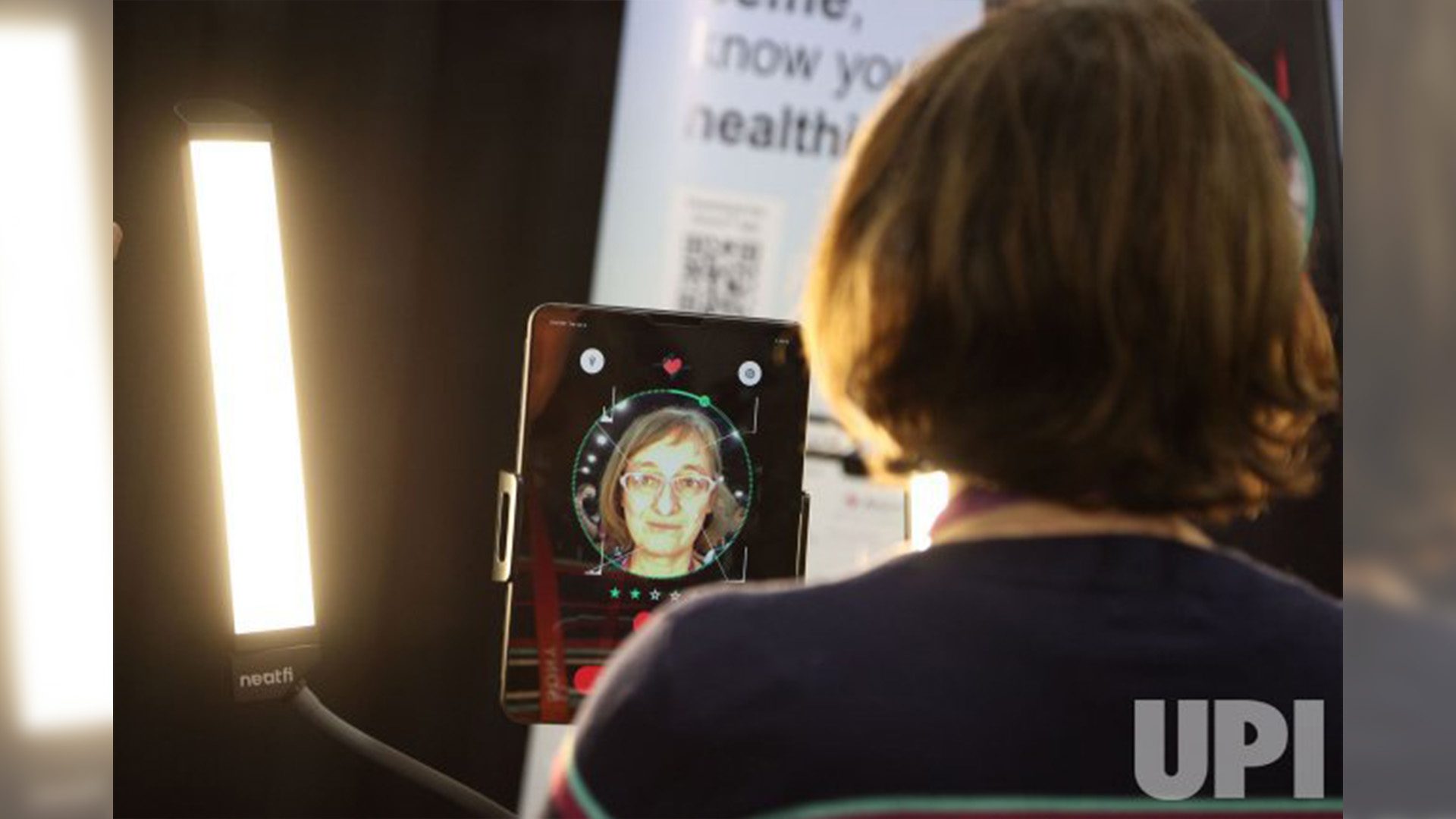 NuraLogix's Anura app demonstrates the usefulness of a selfie can be with its technology that can check vital signs using a cell phone camera. The app uses artificial intelligence to offer about 1,000 diagnostics with a 30-second selfie. The diagnostics include heart rate, blood pressure, stress levels, blood sugar levels, and more. 
At CES 2023, Nuralogix announced that its contactless blood pressure measurements were becoming more accurate, describing the health breakthrough as the "Holy Grail" of contactless blood pressure measurements. Specifically, the accuracy corresponds to a standard deviation of error of less than 8mmHg.
Wearable Hydration Monitor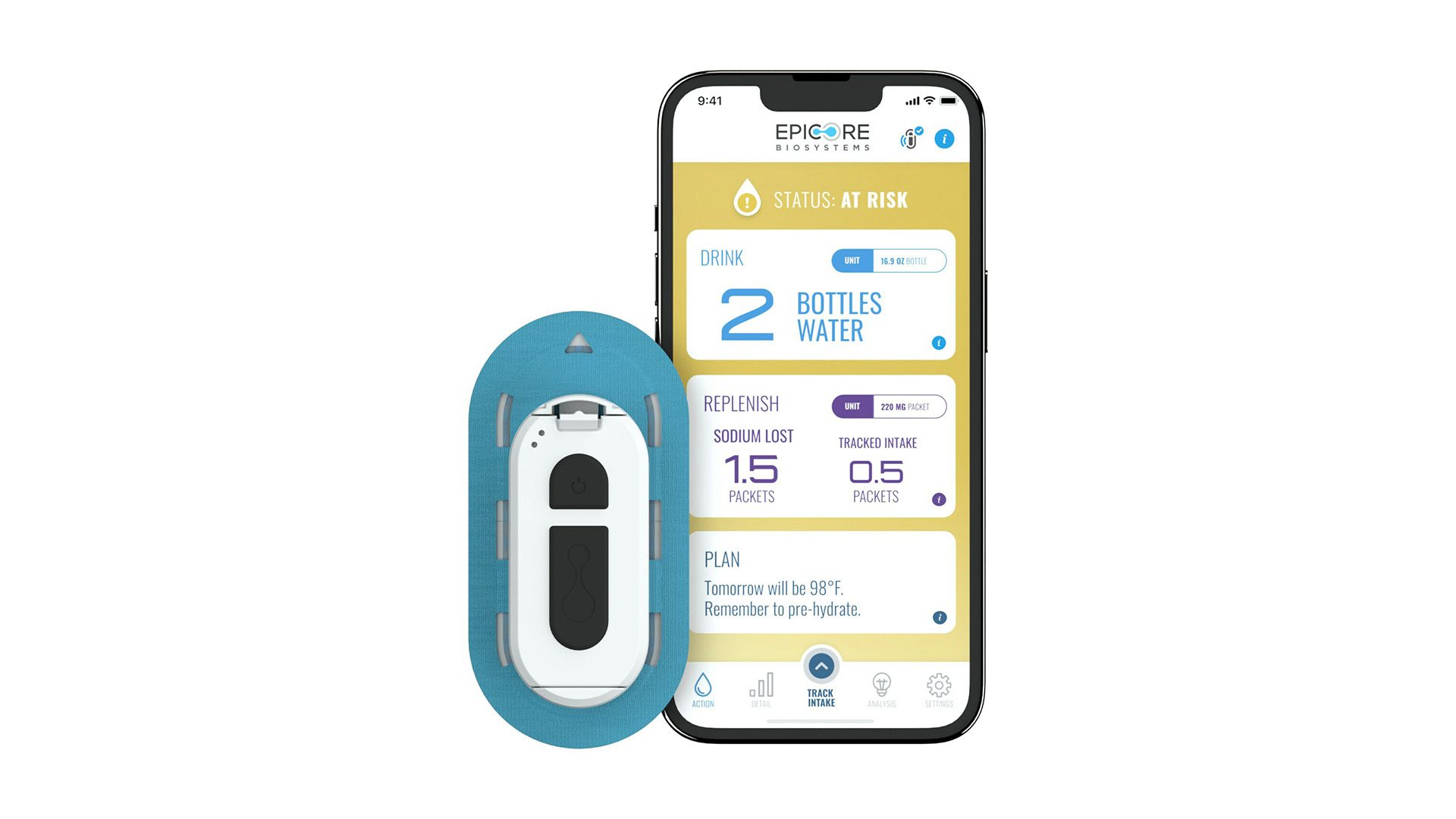 Epicore Biosystems unveiled its new Connected Hydration sweat patch and mobile app at the 2023 CES. Connected Hydration is the first electronic wearable that continuously measures sweat fluid and electrolyte losses while monitoring skin temperature and movement. To prevent hydration, an alarm goes off on the device when wearers' fluid loss exceeds two percent of body weight.  
According to Epicore, the device is intended for people who work in harsh conditions, athletes grappling with extreme heat, and people living through severe heat waves. As CEO and co-founder of Epicore Roozbeh Ghaffari explains, "The debut of this solution at CES underscores Epicore Biosystems' ongoing commitment to shaping the future of noninvasive wearables and equipping industrial workers with the necessary resources to adapt in a warming world."
Amplifying Hidden Voices
Whispp demonstrated its AI-powered smart speech amplifier app and technology at this year's CES. The company's mobile app converts whispered speech, vocal cord-impaired speech, and severe stutters into a person's natural voice in real-time. This allows users to make themselves heard anywhere and everywhere while maintaining their freedom of movement. As Whispp's founder and CEO, Joris Castermans, describes, "Our proprietary AI-powered speech technology will help make millions of people more comfortable and confident, and create a society that is more inclusive for people who deal with speech issues."
Portable Virus Detector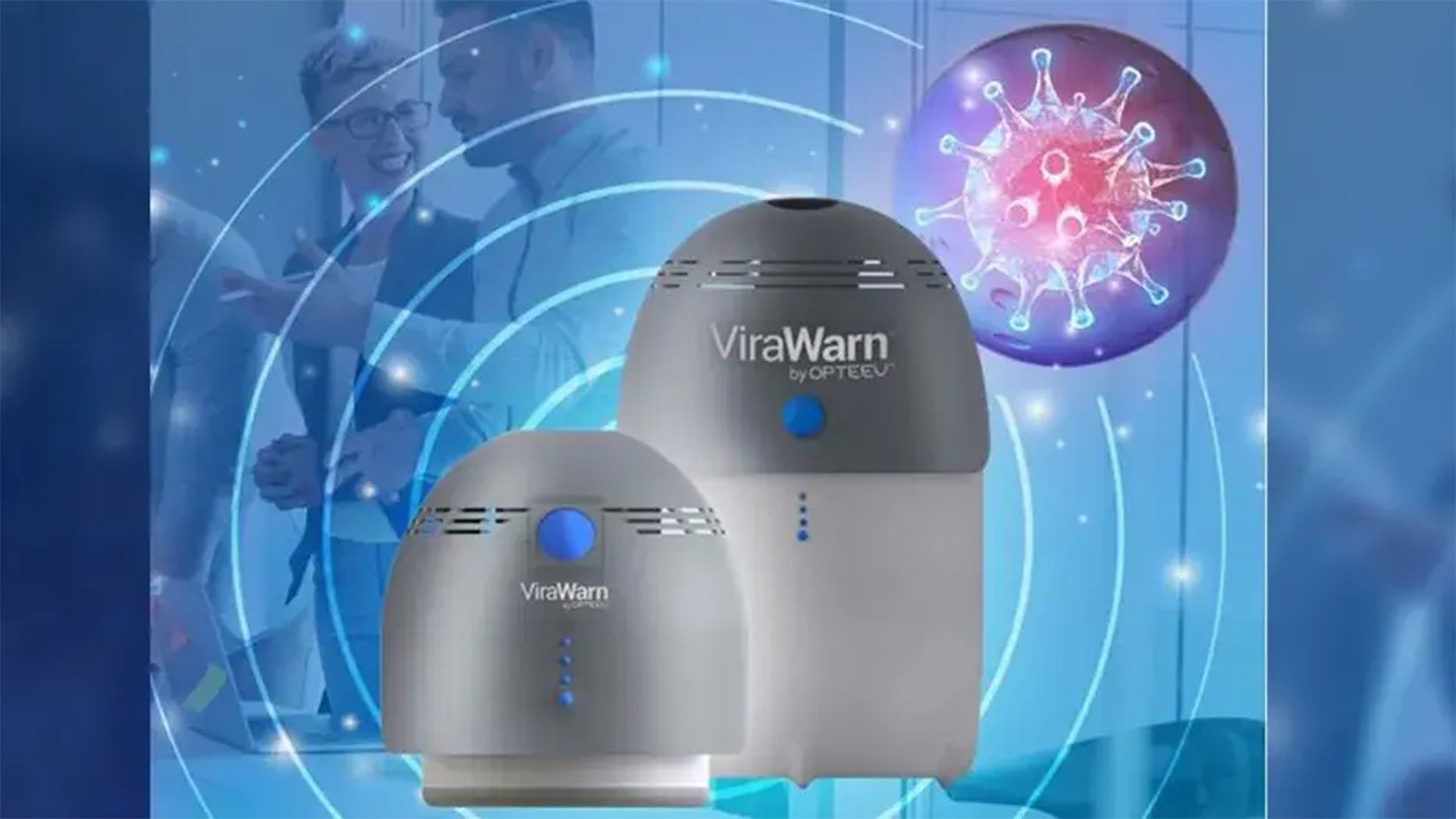 Opteev Technologies debuted its affordable and convenient breath analyzer, Virawarn. According to the company, the compact and reusable device can detect COVID-19, Influenza, and RSV in less than 60 seconds. Virawarn uses a silk-based biosensor that attracts the electrical discharge of respiratory viruses and an artificial intelligence processor that filters out any potential inaccuracies. The device is currently under review by the FDA.
For more information on the 2023 Consumer Electronics Show, check out the world's first electric flying car and an emotionally intelligent color-changing BMW.