Outside of purchasing plane tickets to the next destination on their bucket list, shopping for travelers can be difficult. Bring inspiration and innovation to the frequent flyer in your life this holiday season with one of these travel gifts.
1. Sustainable & Portable Items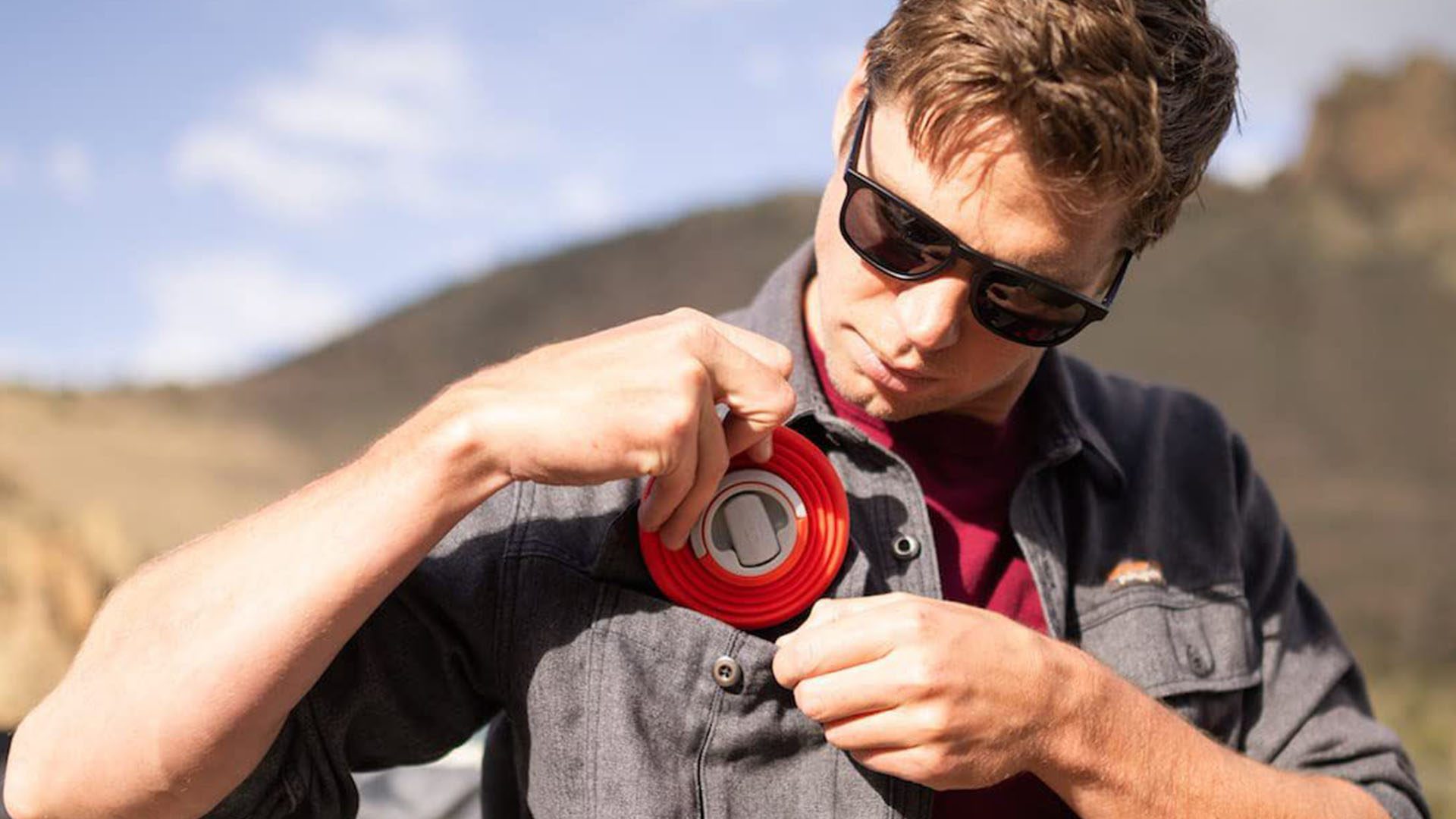 Sustainable travelers are always looking for new and innovative ways to limit their environmental impact. This can involve planning trips to stay in sustainable hotels or visiting sustainable cities, but it can also mean limiting waste wherever possible. Give the frequent flyer in your life a HYDAWAY collapsible water bottle that will keep them hydrated on long hikes, eliminate the need for plastic bottles, and can be easily stored in their backpack or pocket when not in use. Gifting them a set of portable silverware from Hydroflask can not only save on plastic and water use but also allow them a more comfortable airport eating experience.
If the sustainable traveler in your life doesn't already have a portable reusable straw, this gift from EcoPals will allow them to grab a drink with friends on a rooftop bar in Paris guilt-free. Finally, a set of Baggu's compact portable bags will ensure that they always have extra storage space for when they want to shop or grab souvenirs along their travels.
2. Travel Books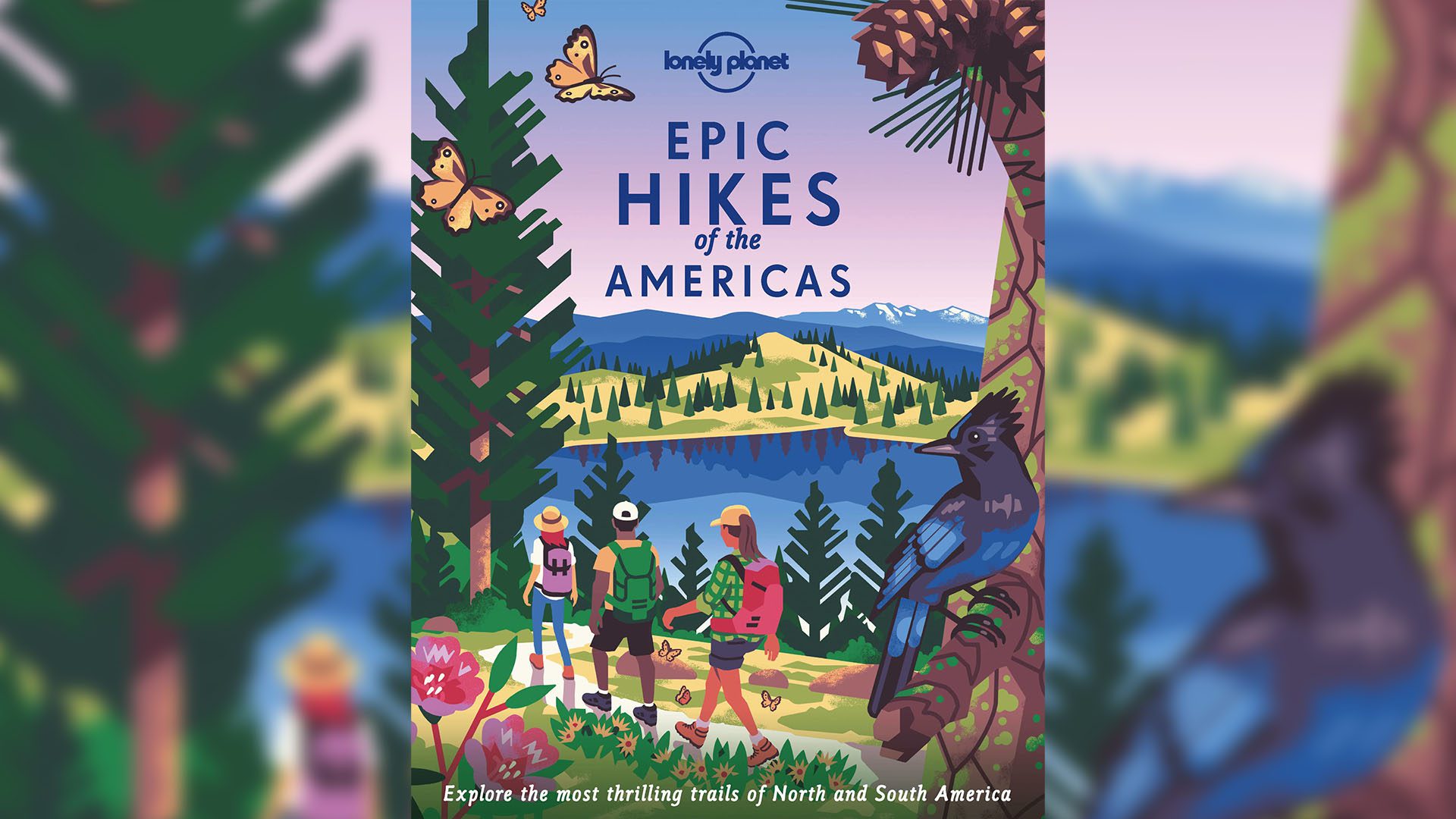 Enhance the traveler in your life's next travel experience or help
them plan their next destination by gifting them a travel book. The Bucket List travel guide is an excellent comprehensive option with several unique insights about specific destinations around the world. If they're an avid hiker and looking for their next land to traverse, Lonely Planet's Epic Hikes of the Americas is sure to provide an array of inspiration. And for the foodie traveler, Lonely Planet's Best Places to Eat in Every Country will ensure that they have imaginative food options no matter their destination.
3. Scented Candles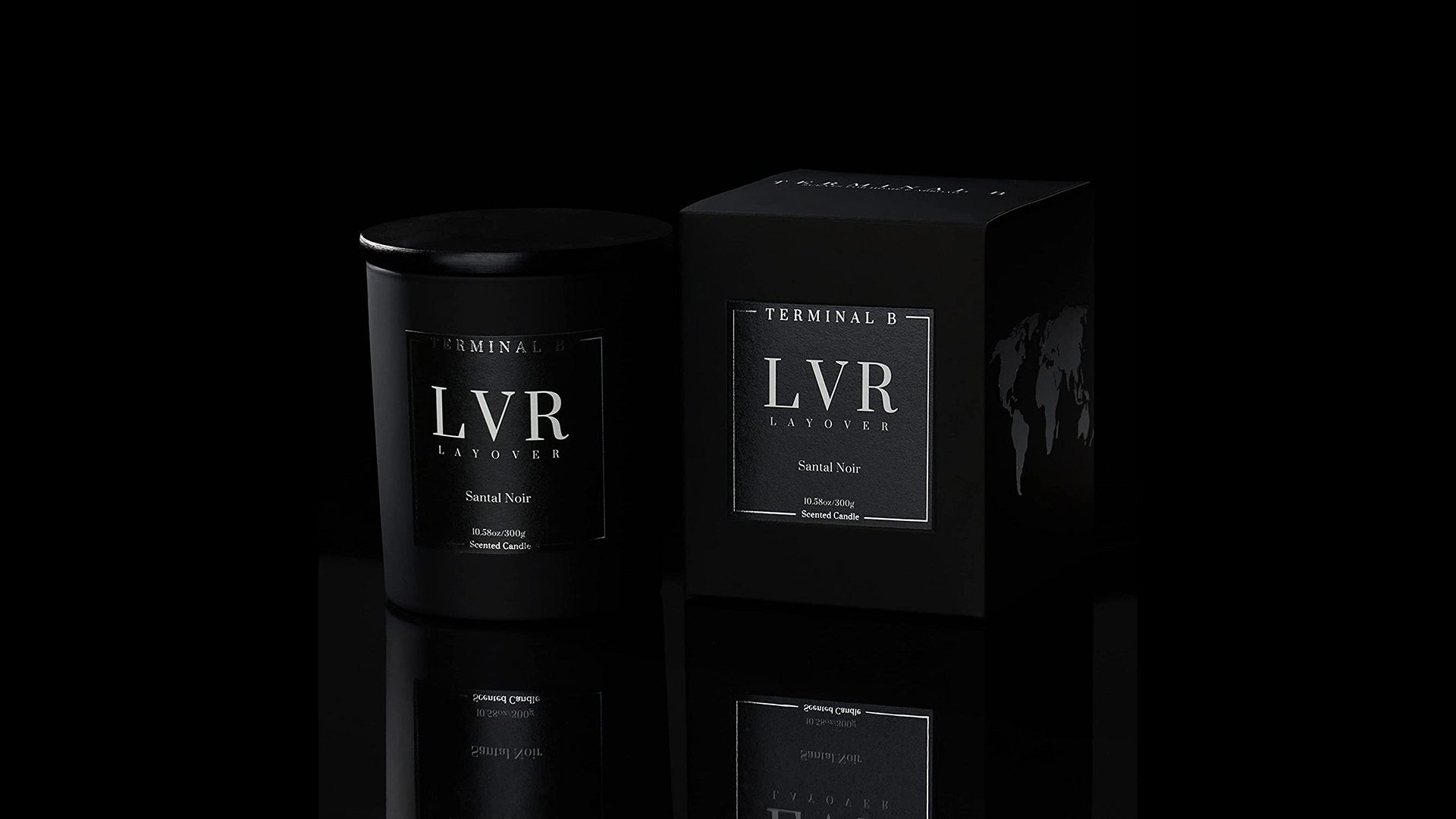 Gift travel lovers the immersive experience of their favorite destination straight from the comfort of their homes. Whether they're reminiscing on their visit to Tokyo or they're missing travel so much that they're beginning to think fondly of the airport experience, Terminal B's scented candles are excellent gifts to give travelers some inspiration between trips.
4. Apple AirTag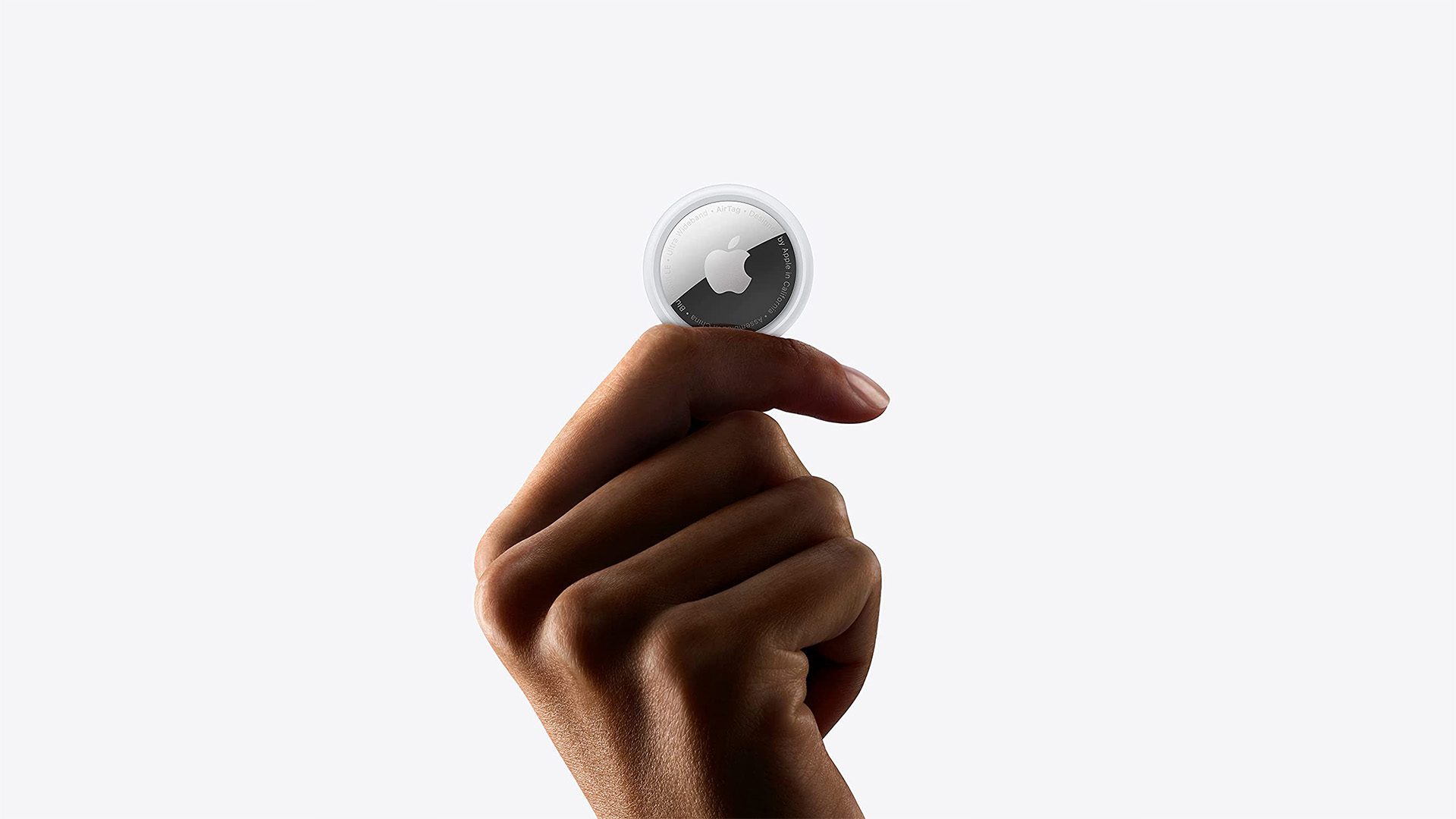 Nothing can hinder the travel experience like lost luggage, and sadly it's a common experience for most frequent flyers. By gifting the traveler in your life an Apple Air Tag, they will no longer have to rely on airlines to search for their luggage around the airport or (in extreme cases) around the globe. The wait for these types of searches can range from hours to days to even weeks, and some luggage is never found. Some travelers even opt to stuff all of their belongings into a carry-on rather than risk losing valuable and sentimental possessions. This innovative gift will give travelers the assurance that they can check their bags and that their possessions won't end up lost forever in the airline system.
5. Compact Travel Pillow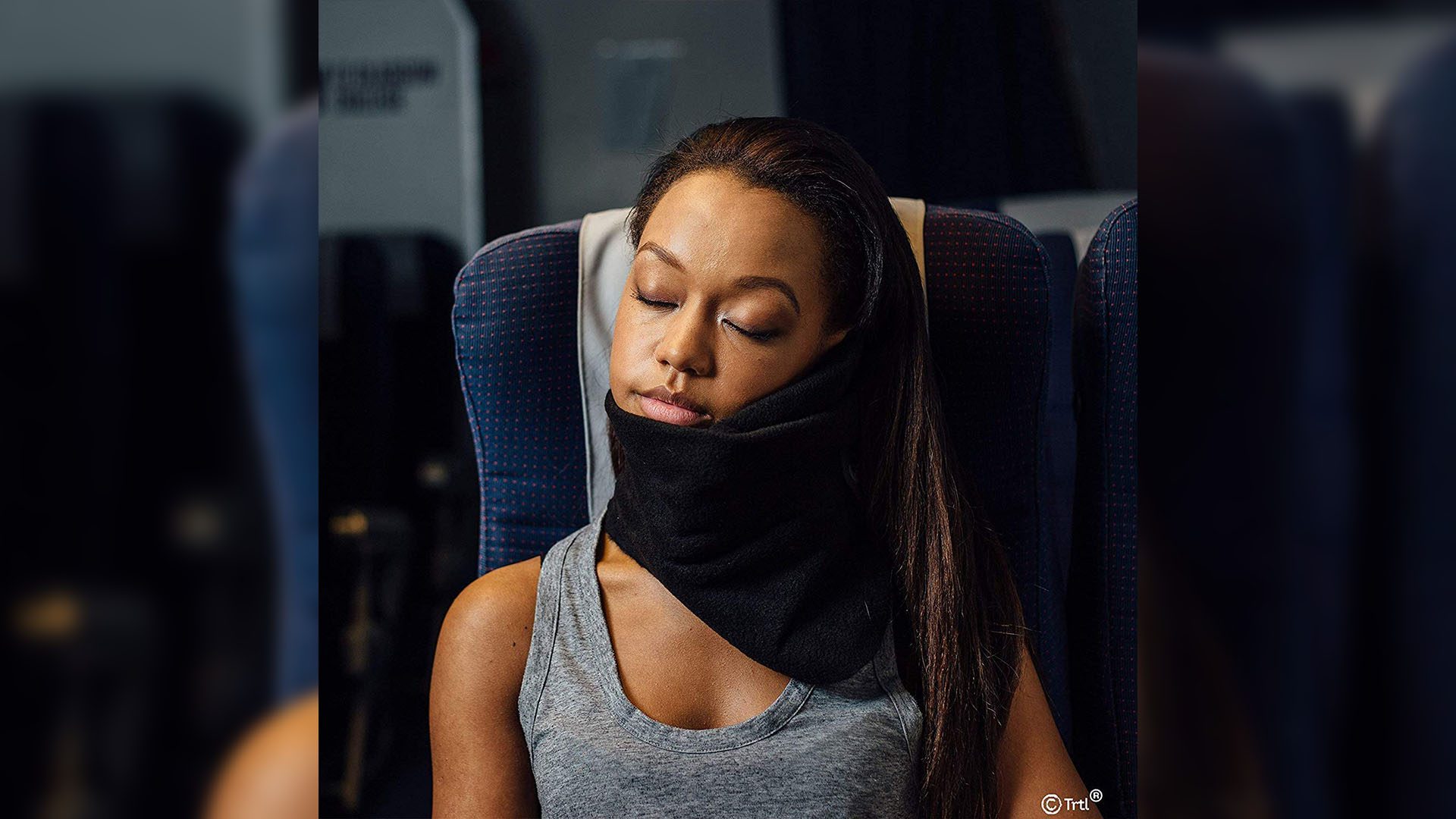 If they're not a fan of bulky travel pillows, the Trtl Travel Pillow is a comfortable and innovative option. The pillow was designed by mechanical engineers Michael Corrigan and David Kellock who also partnered with physiotherapists. It's lightweight, stores away easily, and can quickly attach to your luggage. Simply wrap the pillow around your neck like a scarf, attach it, and the internal support adapts to your head and neck to support your weight. Made with soft fleece and available in multiple colors, this is the perfect compact option for anyone who wants to travel in comfort without having to keep track of a bulky pillow.
6. Keepsake Display Case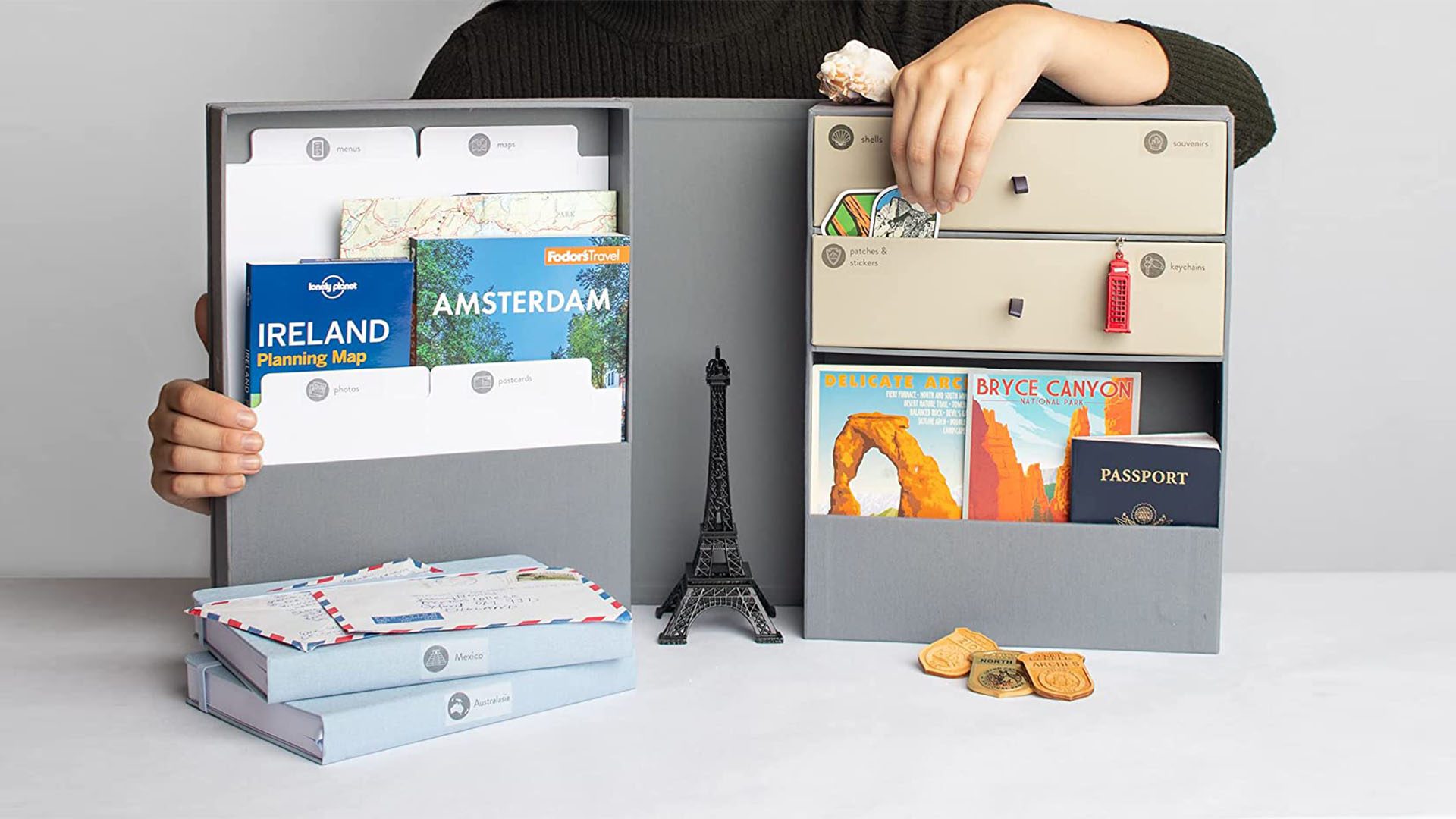 Bring daily travel inspiration directly to their home by gifting travelers with Savor's Travel and Adventure Keepsake Box. Easy to either store away or display on their desk or dresser, the 52 hand-illustrated labels make it easy to organize and display all of their favorite travel treasures. Perhaps they'll display their postcard collection or store a seashell they got from Thailand or simply use it as a space to keep all of their travel documents ready and well-organized. No matter how they choose to use the space, this display case will be sure to make them smile and fill their heads with fond memories of faraway places.
As an Amazon Associate, Tomorrow's World Today may earn from qualifying purchases linked in this post.
For more 2022 holiday gift guides, check out innovative gifts to give and gifts for art lovers.